Anna Randal for Art-Sheep
In 1962 a man standing in front of a painting that reminds one of a Pollock, appeared for the first time. It's was in The Connoisseur, a painting by American painter and illustrator Norman Rockwell, painted for The Saturday Evening Post magazine.
The 2015 version of it couldn't be other than The Gif Connoisseur, a GIF project that features the same male character in his suit, looking at the modern form of a painting, a GIF animation. After 53 years the man's taste for abstract paintings has developed into a liking for abstract digital art, since the man here looks at optical illusions and abstract textures. This set of GIFs is an imaginative and amusing way of how the traditional can be combined with the contemporary.
via mymodernmet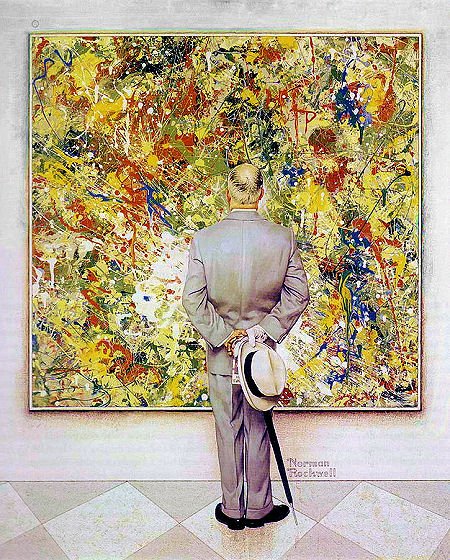 The Original Norman Rockwell Painting, The Connoisseur