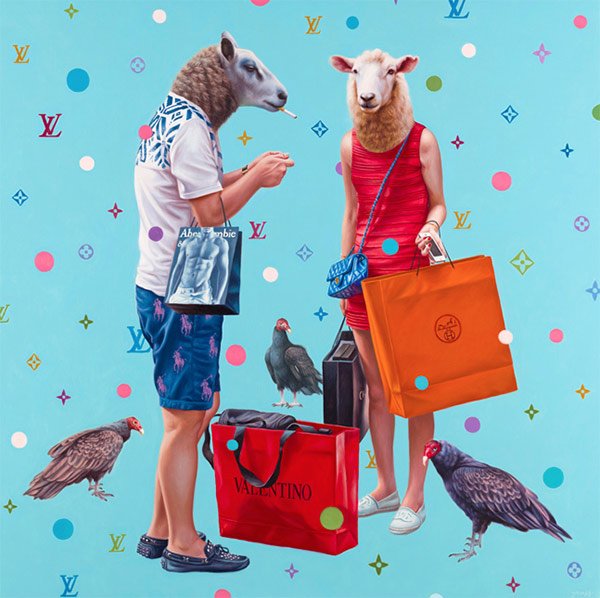 Terry Orwell for Art-Sheep
Los Angeles-based visual artist Alex Gross specializes in oil paintings on canvas whose subjects deal with globalization, great beauty, dark mayhem and the relentless passage of time. His paintings are judicious about our society and its superficial values.
Since his graduation from California's Art Centre College of Design in 1990 he has been regarded as one of Pop Surrealism's representatives. Check out some of his fantastic work below.
via booooooom