by Margot Pierce
Halloween it's on its way and it's time to decide on your costumes, people!
To help you make an impression, we have gathered 21 insanely cheap, DIY costumes that are really creative, cute and more importantly easy to make.
See for yourselves and choose:
 1. A swimming tube and some toilet paper rolls are all you need for this doughnut costume. Click for tutorial.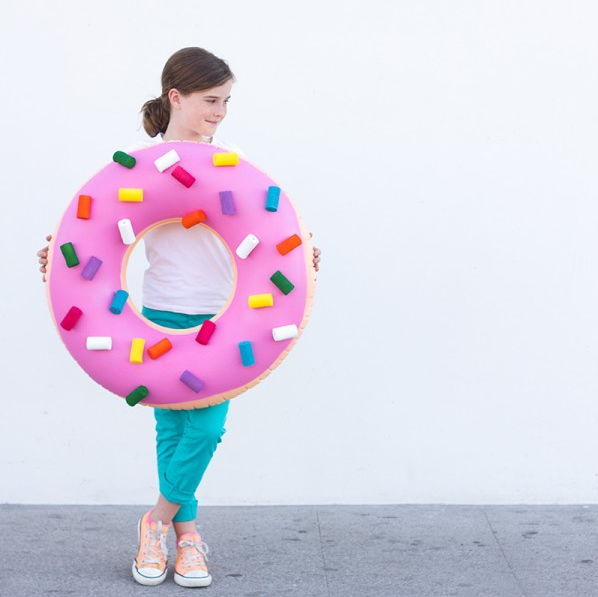 2. Glue some poms-poms on your top and a few pieces of felt on your skirt and you can be a really cute gumball machine. Click for tutorial.
3. You can be a Medusa in just a few minutes by gluing snake toys onto bobby pins! Click for more info.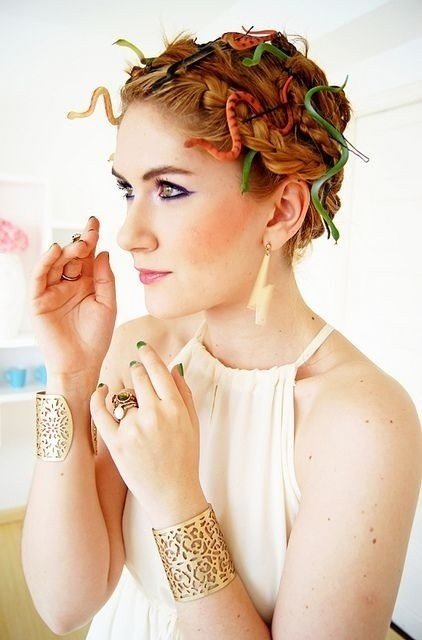 4. Get a cheap toilet seat and some glasses and you can be Moaning Myrtle for a night. Don't forget to draw some tears! Click for more info.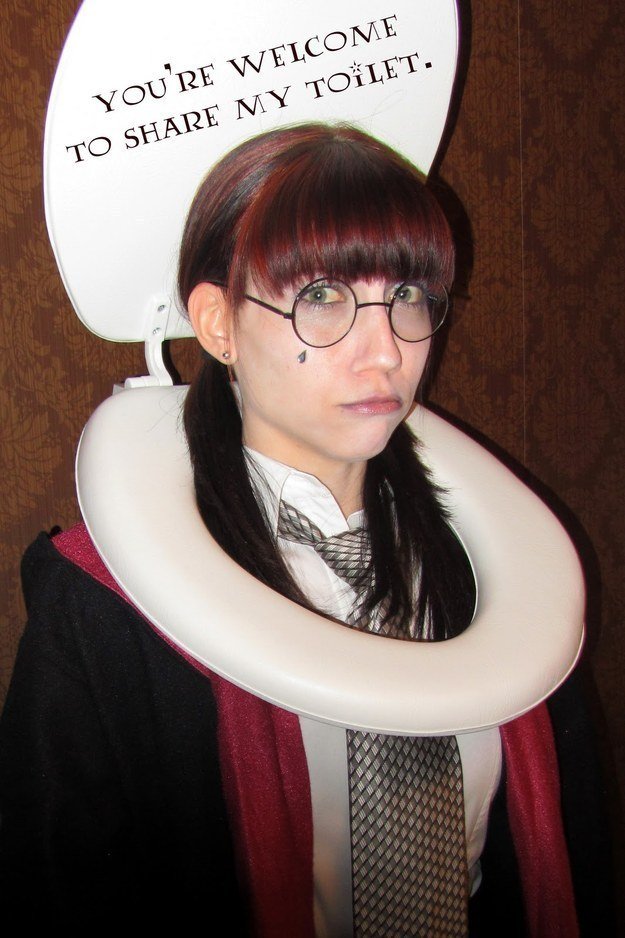 5. You and your crew can become the Ninja Turtles by spray-painting lasagna pans and threading them with shoe laces. Click here for more ideas.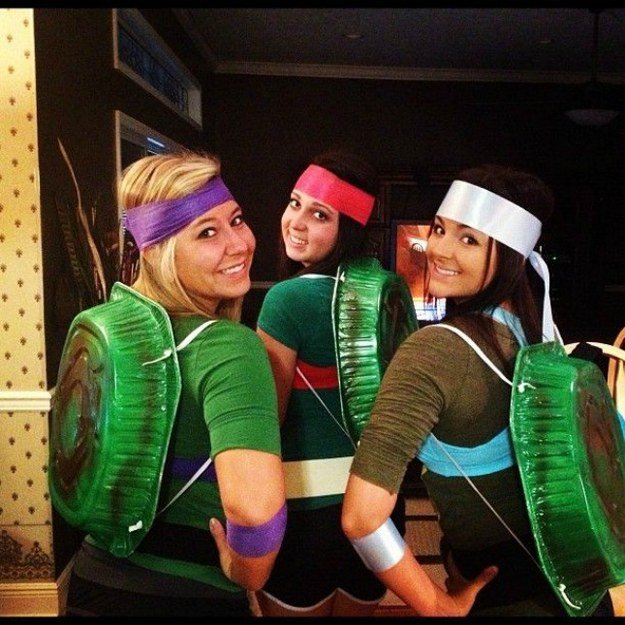 6. All you need for this Lego costume is tupperware, a box and some paint. Click here for the tutorial.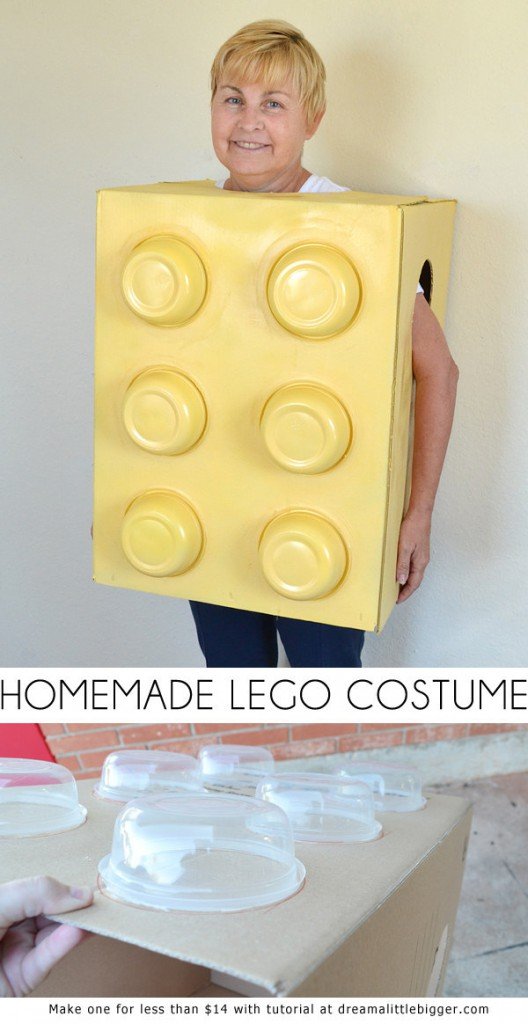 7. This The Shining look only requires foamcore and a toy axe! To make the "door" look realistic you can use a damp tea bag to create a wood effect. Click for more info.
8. You can turn into Professor Quirrell and Voldemort with just a bald cap and a purple scarf. Click here for more info.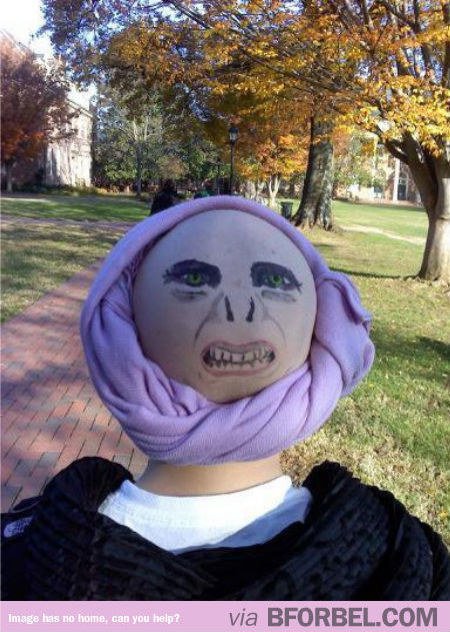 9. You need a white dress, markers, color tape and a bicycle helmet to be R2-D2. Click for more info.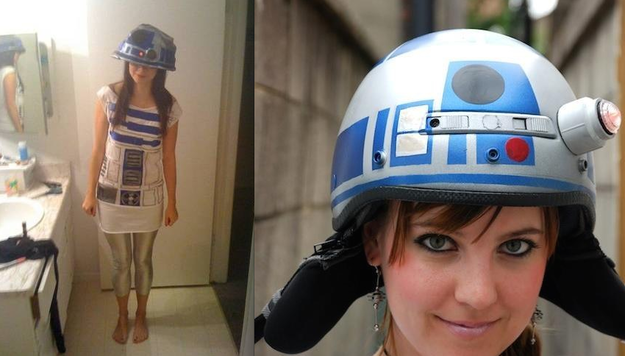 10. Get some balloons and a large clear garbage bag for this jelly bean look. Don't forget to use a black marker to write the nutrition label on your back! Click for more photos.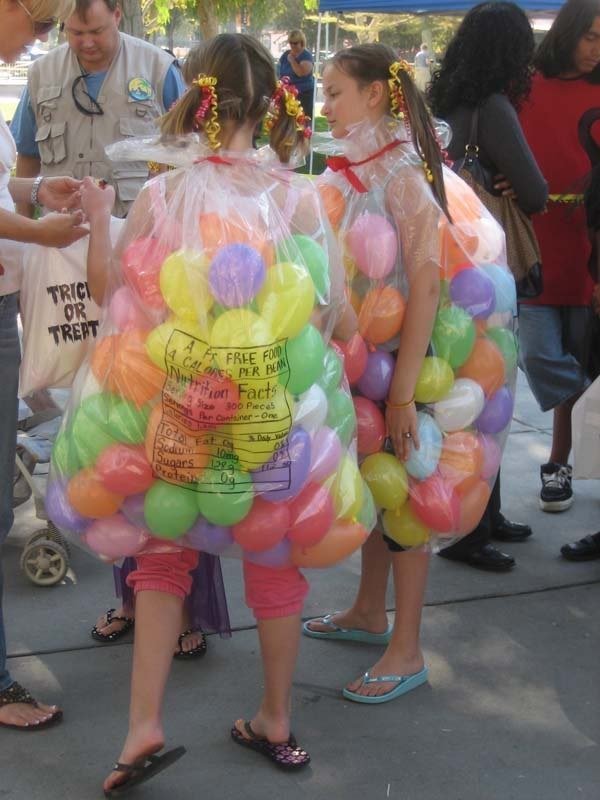 11. Use white pipe cleaner fluff and push it into you green sweats to look like a cactus! Click here.
12. Pick up a plastic flower pot and some fake flowers for this potted plant look. Click for more ideas.
13. Glue some fake crows onto a cheap jacket, add a little fake blood and you look like you just stepped off the set of Alfred Hitchcock's The Birds. Click for more ideas.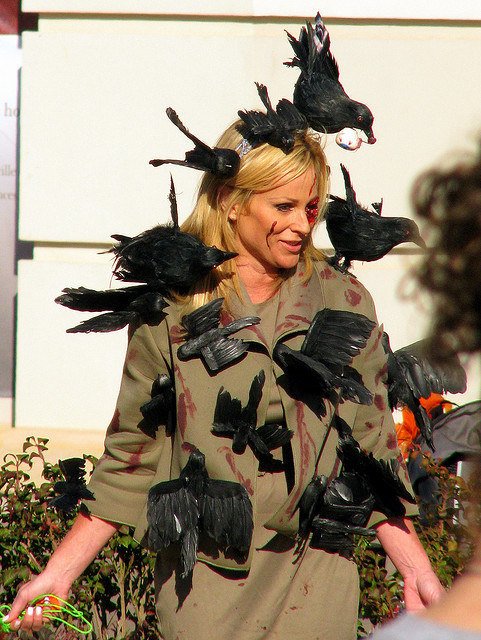 14. Run out of time? For this candy buttons costume all you need is foam balls and you t-shirt. Click for the video tutorial.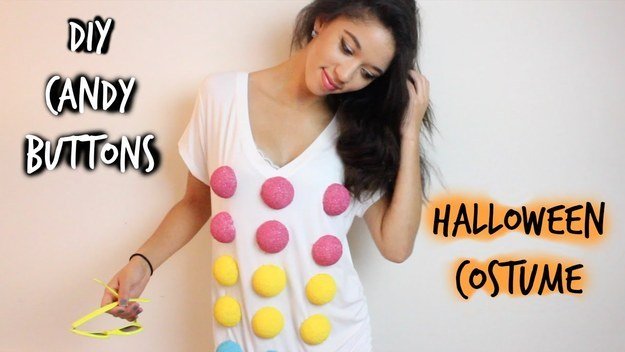 15. Grab your grandma's beige yarn and some poms-poms, glue them onto a hoodie and you are easily spaghetti and meatballs. Click for more info.
16. Speaking of grandmas, take some of their clothes and become a perfect Mrs Doubtfire. Click for more ideas.
17.  Be ¯\_(ツ)_/¯ with a paper plate and some tape. Click for tutorial.
18. All you need for this Home Improvement look is a hat, a plaid shirt and craft sticks glued together.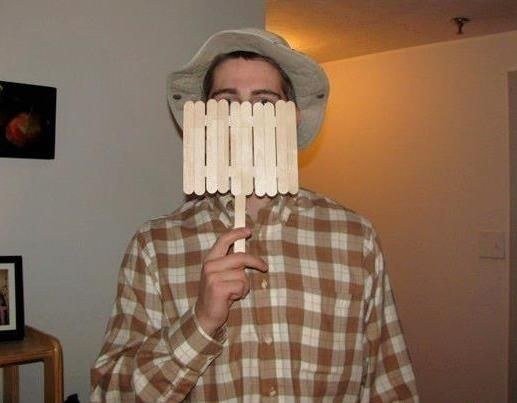 19. This insanely cute costume is super easy. Just roll up craft paper and paint styrofoam balls for antennae realness! Click for tutorial.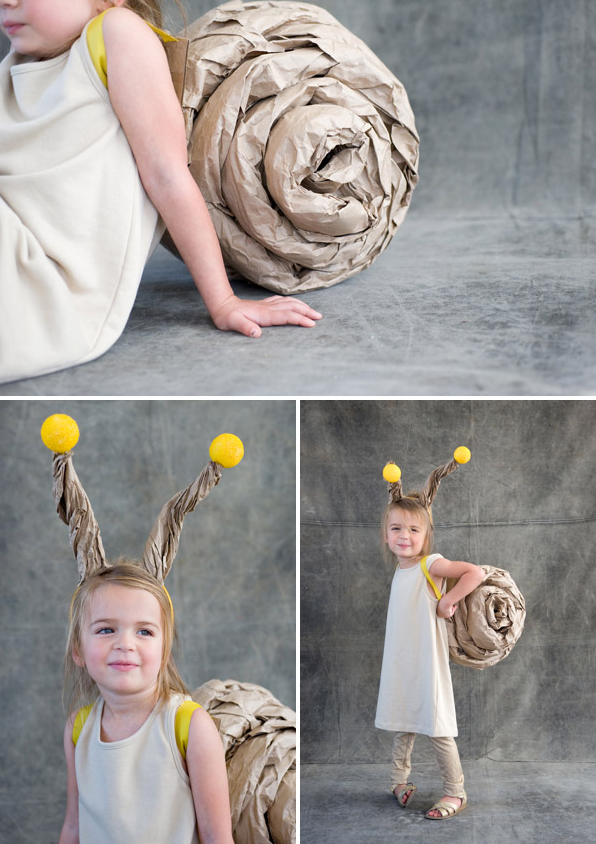 20. Get grass hula skirts, a hat and some sunglasses and impress as a Cousin It. Click for tutorial.
21. Wear some old clothes, put on some hair rollers, carry around some stuffed animals and there you go, cat lady! Click for more info.