Julia Horeftari for Art-Sheep
all images courtesy of Guido Argentini
Greetings, my brave reader.
Every once in a while sheer beauty knocks on our door. Guido Argentini's series of nude photographs of dancers and athletes covered entirely in silver makeup is one of these cases. Argentini has a passion for dance and sculpture and has been photographing silver-coated dancers since 1995, when, during a Miami photo shoot he covered one of the models in silver makeup.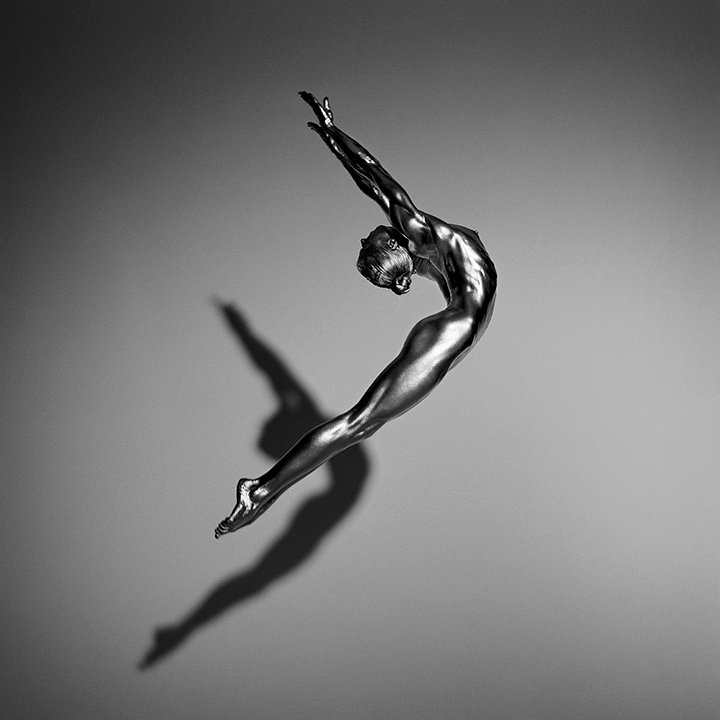 The Los Angeles-based photographer has more than 20 years experience in the field and has published several books with his work. "Argentum" is his latest book and the final collection of Argentini's silver photographs. Eliciting Brancusi's glowing bright planes and the energy of Degas' ballet sketches, this series of photographs bestows upon the human body both the strength of sculpture as well as the intensity of dance.
Argentini's work with silver hued bodies has granted a new perspective to nude photography. In this final collection of his favourite subject, there are more than 100 pictures of men and women dancers, gymnasts and aerialists that will truly blow your mind. Apart from a photographic project, "Argentum" is a documentary film of the making of the book, talking about "Argentini's aesthetic of the human form and the skills of the athletes that posed for these photographs", as is mentioned in the photographer's website.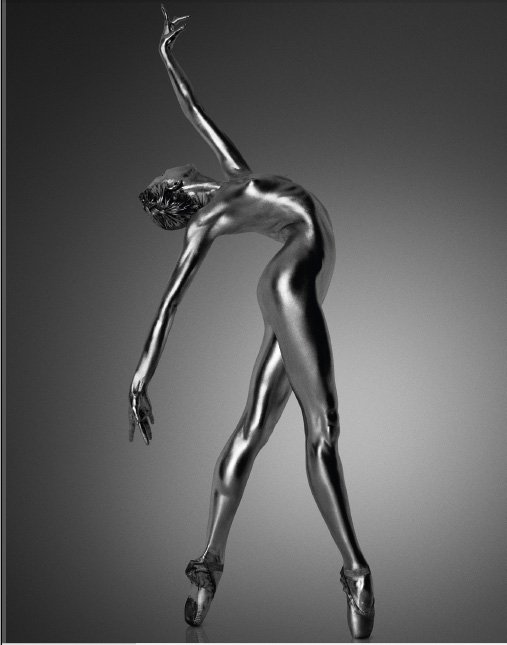 I wish I could include more pictures for you, my brave reader, but it's definitely best to get the book itself. Scroll down to indulge yourself in the beauty of Argentini's silver nudes and don't forget to check out the trailer of the documentary at the bottom of the page.