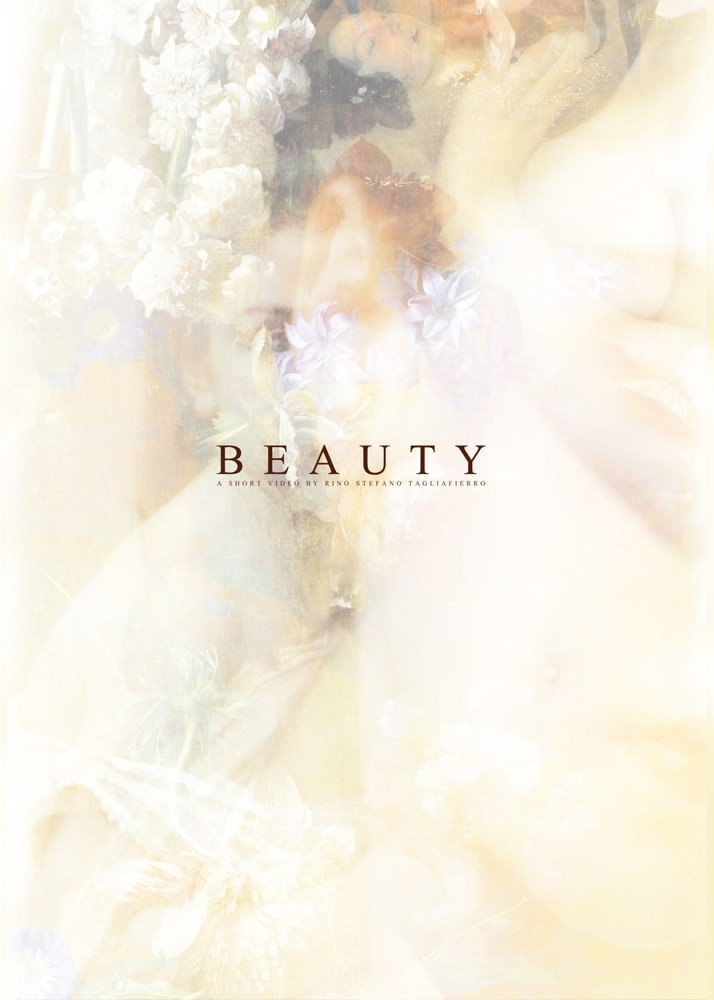 We simply had to share 'Beauty', a truly stunning animated video by Italian animator and director Rino Stefano Tagliafierro. Released in early January 2014, the video created by animating masterpieces of Western art (namely paintings from the Renaissance and subsequent eras all the way through to the end of the 19th century), is a thoughtful meditation on the cycle of human life, and how youth and beauty inevitably give way to death and decay. In what could be described as a 'Memento Mori' of our times, Tagliafierro's video tells the same story of life and death just as the Masters that have come before him, this time through the use of digital animation.
---
Tagliafierro's animations are full of realistic detail and mesmerising flow, which, together with the rich and evocative sound score by Enrico Ascoli, immerse the viewer into the historical paintings and their ambience. As we now live in a culture that depends to such a large extent on the moving image (for everything from entertainment to learning), recreating these paintings into digital moving canvases breathes a new life into them, rendering them more relatable to the present-day viewer. The fact that all the paintings featured in the film have also been released by Tagliafierro as animated GIF images, further accentuates the fact that this is a truly contemporary artistic project, deeply rooted in our image-sharing social-media culture.
Rino Stefano Tagliafierro (1980) is an Italian experimental animator and director based in Milan. His output includes music videos (for artists such as Four Tet, Stumbleine, Digitalism, Mobbing, M+A and ORAX) and fashion videos (Antonio Marras, Kenzo). In addition to collaborating with teams and video artists creating interactive video projections for exhibitions, museums and special events, he has participated in many festivals and competitions, and has received numerous international awards in recognition of his work.
William Adolphe Bouguereau – The Invation.
VIDEO CREDITS:
DIRECTOR: RINO STEFANO TAGLIAFIERRO
ASSISTANT DIRECTOR: LAILA SONSINO
2ND ASSISTANT DIRECTOR: CARLOTTA BALESTRIERI
EDITING – COMPOSITING – ANIMATION: RINO STEFANO TAGLIAFIERRO
MUSIC & SOUND DESIGN: ENRICO ASCOLI
ART DIRECTION: RINO STEFANO TAGLIAFIERRO
HISTORIOGRAPHER: GIULIANO CORTI
TIME: 09'49"
YEAR: 2014
THANKS: MA&PA, ANNA, RAFFAELLA, CORRADO, VINICIO BORDIN, PAOLO RANIERI, KARMACHINA, ALBERTO MODIGNANI, AUGUSTA DESIRE GRECCHI, PAOLO BAZZANI, THOMAS MCEVOY
ARTWORKS IN ORDER OF APPEARANCE:
Asher Brown Durand – The Catskill Valley
Thomas Hill – Emerald Bay, Lake Tahoe
Albert Bierstadt – Among the Sierra Nevada Mountains
Ivan Shishkin – Forest edge
James Sant – Frau und Tochter
William Adolphe Bouguereau – L'Innocence
William Adolphe Bouguereau – Song of the Angels
Ivan Shishkin – Bach im Birkenwald
William Adolphe Bouguereau – Le Baiser
William Adolphe Bouguereau – Nature's Fan- Girl with a Child
William Adolphe Bouguereau – The Motherland
Ivan Shishkin – Morning in a Pine Forest
William Adolphe Bouguereau – The Nut Gatherers
William Adolphe Bouguereau – Two Sisters
William Adolphe Bouguereau – Not too Much to Carry
Thomas Cole – The Course of Empire: Desolation
Martinus Rørbye – Entrance to an Inn in the Praestegarden at Hillested
William Adolphe Bouguereau – Sewing
William Adolphe Bouguereau – The Difficult Lesson
William Adolphe Bouguereau – The Curtsey
William Adolphe Bouguereau – Little Girl with a Bouquet
Claude Lorrain – Pastoral Landscape
William Adolphe Bouguereau – Cupidon
William Adolphe Bouguereau – Admiration
William Adolphe Bouguereau – A Young Girl Defending Herself Against Eros
William Adolphe Bouguereau – Dawn
William Adolphe Bouguereau – L'Amour et Psych
William Adolphe Bouguereau – Spring Breeze
William Adolphe Bouguereau – The Invation
William Adolphe Bouguereau – Nymphs and Satyr
William Adolphe Bouguereau – The Youth of Bacchus
William Adolphe Bouguereau – The Birth of Venus
William Adolphe Bouguereau – The Nymphaeum
Gioacchino Pagliei – Le Naiadi
Luis Ricardo Falero – Faust's Dream
Luis Ricardo Falero – Reclining Nude
Jules Joseph Lefebvre – La Cigale
John William Godward – Tarot of Delphi
Jan van Huysum – Bouquet of Flowers in an Urn
Adrien Henri Tanoux – Salammbo
Guillaume Seignac – Reclining Nude
Tiziano – Venere di Urbino
Louis Jean François Lagrenée – Amor and Psyche
Correggio – Giove e Io
François Gérard – Psyché et l'Amour
John William Godward – Contemplatio
John William Godward – Far Away Thought
John William Godward – An Auburn Beauty
William Adolphe Bouguereau – Flora And Zephy
Louis Jean François Lagrenée – Mars and Venus, Allegory of Peace
Fritz Zuber-Bühle – A Reclining Beauty
Paul Peel – The Rest
Guillaume Seignac – L'Abandon
Victor Karlovich Shtemberg – Nu à la peau de bete
Pierre Auguste Cot – Portrait Of Young Woman
Ivan Shishkin – Mast Tree Grove
Ivan Shishkin – Rain in an oak forest
William Adolphe Bouguereau – Biblis
William Adolphe Bouguereau – Elegy
Marcus Stone – Loves Daydream End
William Adolphe Bouguereau – Head Of A Young Girl
Hugues Merle – Mary Magdalene in the Cave
Andrea Vaccaro – Sant'Agata
Jacques-Luois David – Accademia (o Patroclo)
Michelangelo Merisi da Caravaggio – San Giovanni Battista
Roberto Ferri – In Nomine Deus
Michelangelo Merisi da Caravaggio – Cristo alla colonna
Michelangelo Merisi da Caravaggio – Incoronazione di spine
Paul Delaroche – L'Exécution de lady Jane Grey en la tour de Londres, l'an 1554
Michelangelo Merisi da Caravaggio – Decollazione di San Giovanni Battista
Michelangelo Merisi da Caravaggio – Sacrificio di Isacco
Guido Reni – Davide e Golia
Michelangelo Merisi da Caravaggio – Giuditta e Oloferne
Michelangelo Merisi da Caravaggio – Davide e Golia
Michelangelo Merisi da Caravaggio – Salomè con la testa del Battista
Michelangelo Merisi da Caravaggio – Davide con la testa di Golia
Jakub Schikaneder – All Soul's Day
Michelangelo Merisi da Caravaggio – San Gerolamo scrivente
Guido Reni – San Gerolamo
Pieter Claesz – Vanitas
Gabriel von Max – The Ecstatic Virgin Anna Katharina Emmerich
William Adolphe Bouguereau – Portrait of Miss Elizabeth Gardner
Jan Lievens – A young girl
Johannes Vermeer – Portrait of a Young Girl
Luis Ricardo Falero – Moonlit Beauties
Joseph Rebell – Burrasca al chiaro di luna nel golfo di Napoli
Luis Ricardo Falero – Witches going to their Sabbath
William Adolphe Bouguereau – Dante And Virgil In Hell
Théodore Géricault – Cheval arabe gris-blanc
Peter Paul Rubens – Satiro
Felice Boselli – Skinned Head of a Young Bull
Gabriel Cornelius von Max – Monkeys as Judges of Art
Michelangelo Merisi da Caravaggio – Medusa
Luca Giordano – San Michele
Théodore Géricault – Study of Feet and Hands
Peter Paul Rubens – Saturn Devouring His Son
Ilya Repin – Ivan il Terribile e suo figlio Ivan
Franz von Stuck – Lucifero Moderno
Gustave Doré – Enigma
Arnold Böcklin – Die Toteninsel (III)
Sophie Gengembre Anderson – Elaine
John Everett Millais – Ophelia
Paul Delaroche – Jeune Martyre
Herbert Draper – The Lament for Icarus
Martin Johnson Heade – Twilight on the St. Johns River
Gabriel Cornelius von Max – Der Anatom
Enrique Simonet – Anatomía del corazón
Thomas Eakins – Portrait of Dr. Samuel D. Gross (The Gross Clinic)
Rembrandt – Lezione di anatomia del dottor Tulp
Peter Paul Rubens – Die Beweinung Christi
Paul Hippolyte Delaroche – Die Frau des Künstlers Louise Vernet auf ihrem Totenbett
Elizabeth Jane Gardner Bouguereau – Too Imprudent
William-Adolphe Bouguereau – The Prayer
Michelangelo Merisi da Caravaggio – Amorino dormiente
Augustin Théodule Ribot – St. Vincent (of Saragossa)
Caspar David Friedrich – Abtei im eichwald
via:http://www.yatzer.com