"Women raising women, women becoming women and women supporting women" – Rick Owens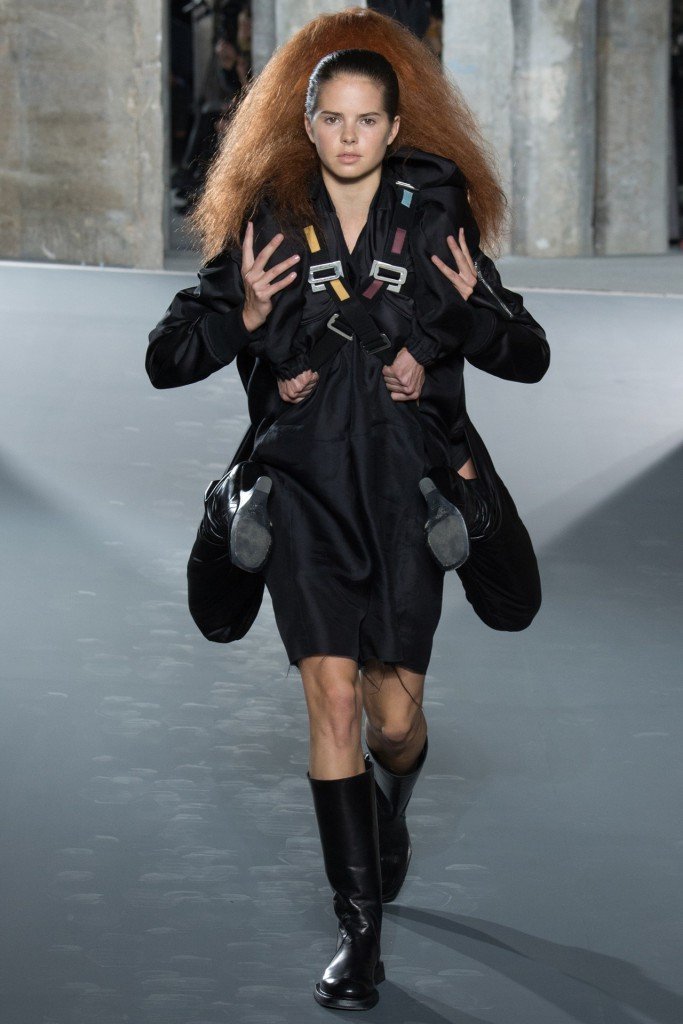 by Iliana Deligiorgi
ESKA gives a live performance of "This land is mine", the theme of the movie Exodus, and as she sings to the lyrics of "walk this lonely land with me", the models of Rick Owens SS16 fashion show take the runway. This time the designer moves away from his bolder, geometric shapes and presents a collection with fistfuls of silk organza, silk gazar and cloque, to convey the idea of sensuality and in his own words to get "as close to floral as he'll ever get".
This transmission from brutality to sensuality isn't, of course, the highlight of this show and it isn't the reason seconds after the first look is presented, the Internet is full of images from the evening in Palais de Tokyo. Models carrying models, women carrying women, that's the reason behind the social media craze on the Cyclops SS16 collection. Rick Owens chooses this performance to symbolize 'the nourishment, sisterhood/motherhood and regeneration', to showcase the multiple ways women support and carry each other.
Drawing the attention from how women dress for men, the designer brings up the issue of female strength, friendship and companionship, with straps that are not about restrain, but "all about support and cradling. Straps here become loving ribbons". A show that discusses the topic of women fertility and regeneration turns out to be the regeneration of the designer, his creative and craftsmanship ways and above all the regeneration of the perception on women bonding.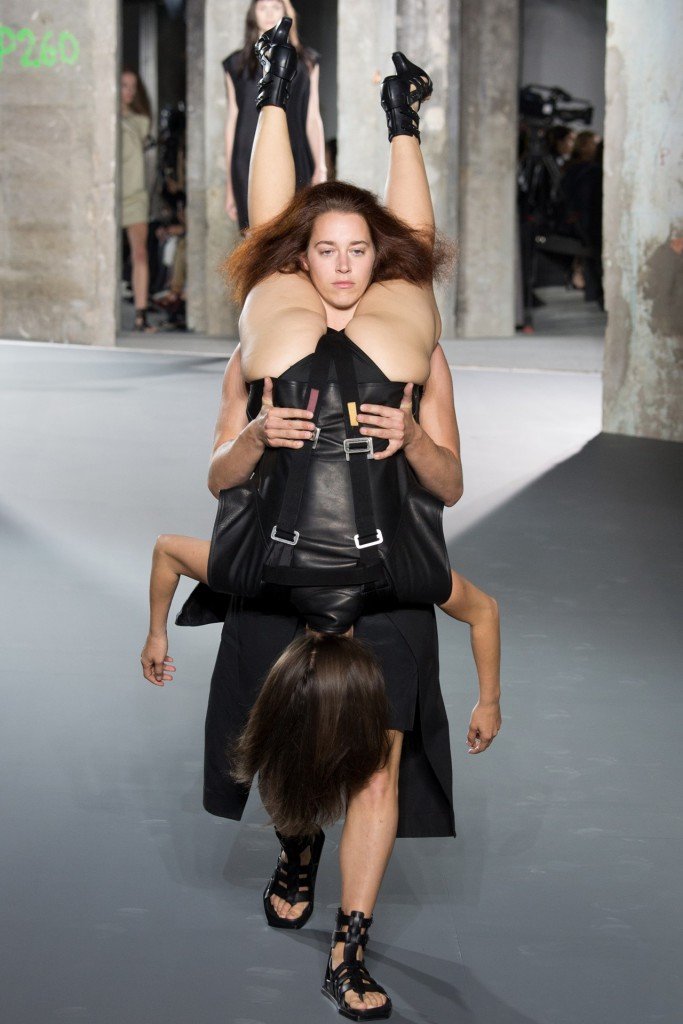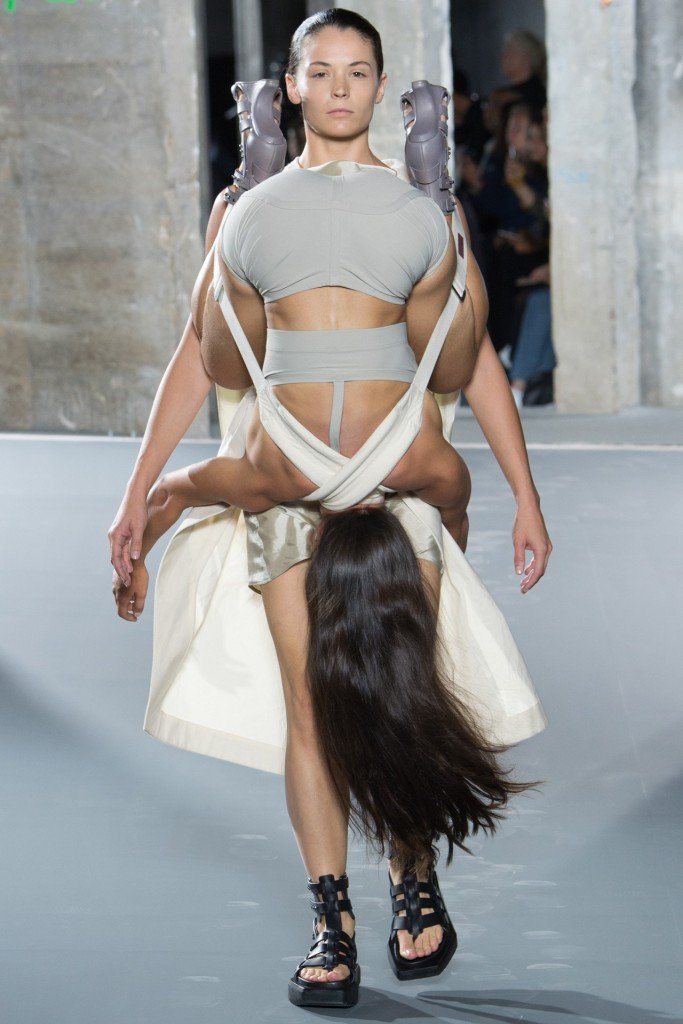 Photos via Indigital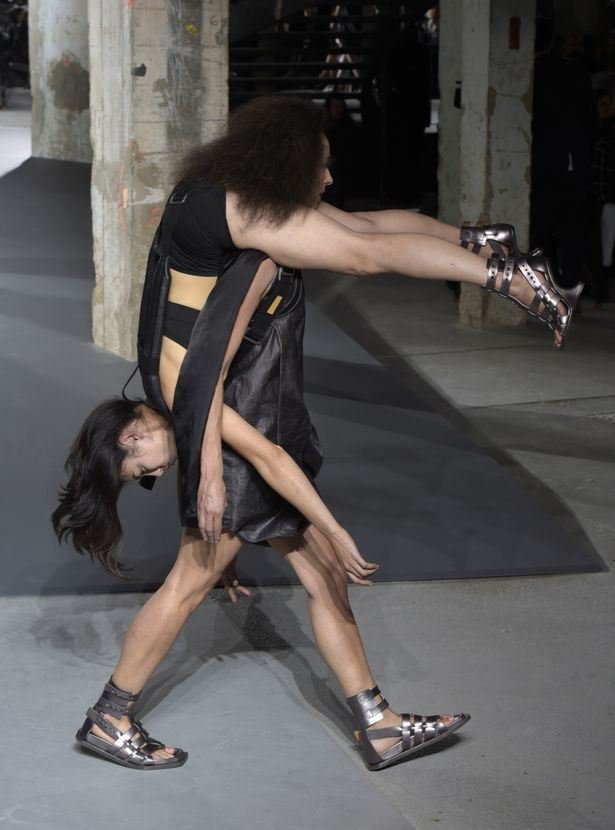 Photos via Rex
Photo via AP Photos