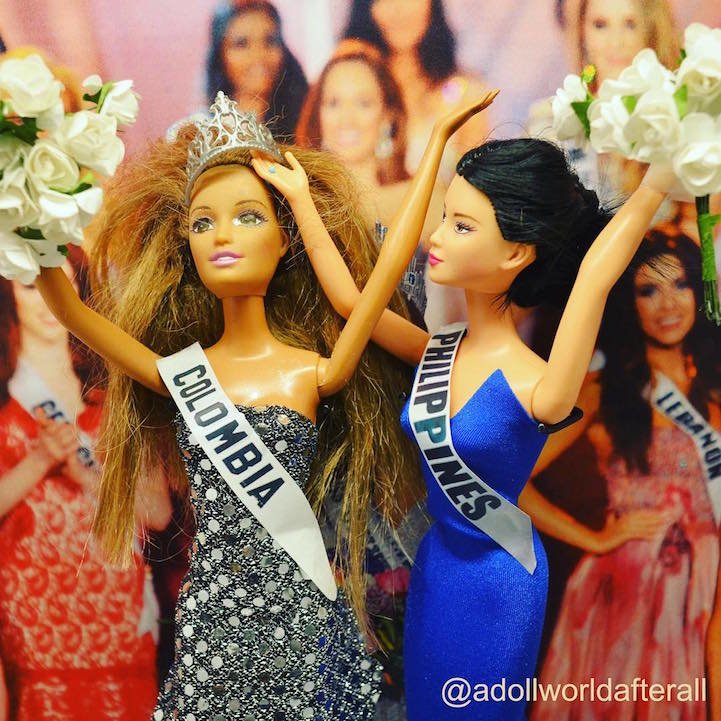 Miss Colombia is incorrectly crowned as Miss Universe—Miss Philippines was the real winner.
by Margot Pierce
An Instagram account by the name of @adollworldafterall has its own creative way of remembering 2015: the creator of the project has captured a series of funny images that feature Barbie dolls re-enacting the most unforgettable pop culture moments of the past year!
Each shot uses a Barbie doll with the appropriate outfit and props as a way to relive numerous memorable moments that dominated our newsfeeds last year: from Amy Schumer's unforgettable fall in front of Kanye West and Kim Kardashian at the Time 100 Gala to the introduction of Caitlyn Jenner to the world and the release of Adele's Hello, these images are definitely an amusing way to remember 2015!
Amy Schumer falls in front of Kimye at the Time 100 Gala.

Daisy Ridley and BB-8 star in Star Wars: The Force Awakens.
Caitlyn Jenner introduces herself to the world.
The Supreme Court rules on marriage equality for the United States.

Drake releases his popular single, Hotline Bling.

Halloween: Heidi Klum dresses up as Jessica Rabbit, and Ellen Degenres is the newest Kardashian—Karla.

Orange is the New Black releases another buzz-worthy season

Adele release her much-anticipated single, Hello.
Madonna falls on stage during a performance for her Rebel Heart Tour.

Super Girl debuts as the number 1 new show on CBS.
Ariana Grande licks a donut and angers donut lovers around the world.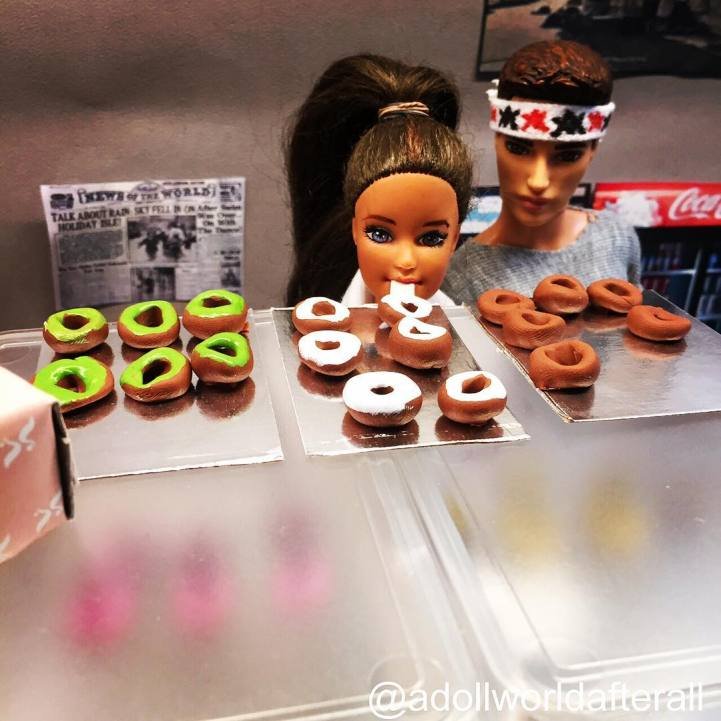 via mymodernmet