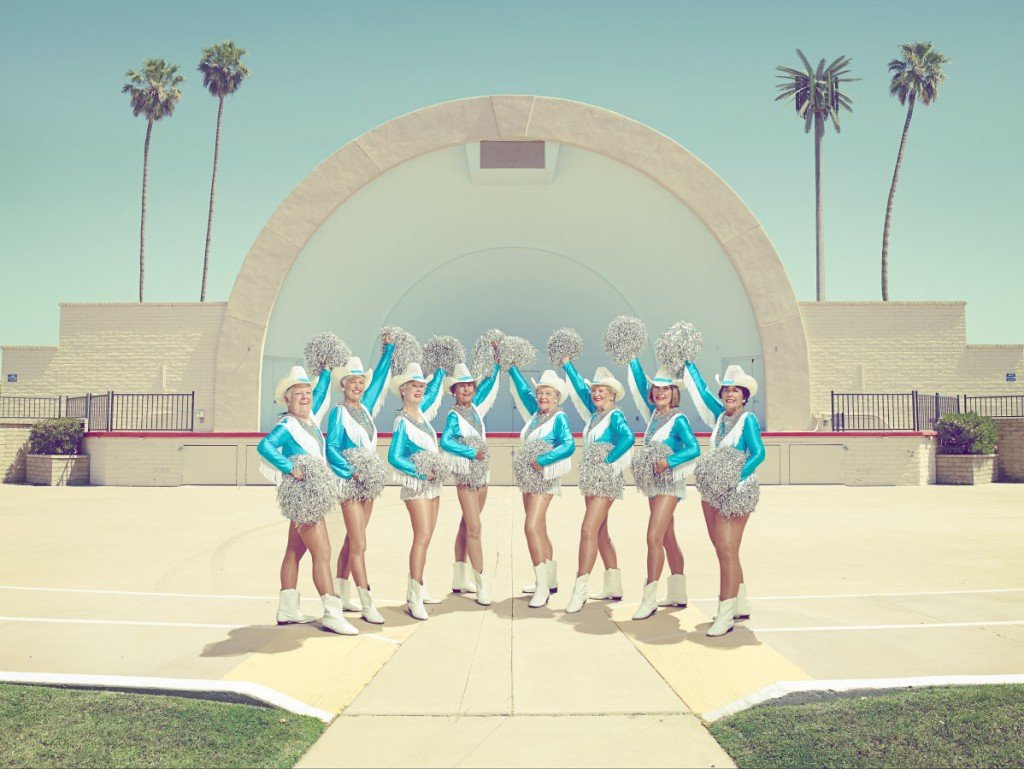 Samuel Masters for Art-Sheep
Sun City, a retirement city close to Phoenix, Arizona is fortunate enough to contain among its 37,000 residents a cheerleading troupe of lovely retirees, "The Sun City Poms". These tireless ladies of ages ranging from 55 to 83 and giving an astounding amount of up to 50 performances a year, have been the object of London-based photographer Todd Antony in a photographic series set against the city's sunny landscape.
The artist has stated about his work, "I was drawn to the subject not just because of the obvious visual attributes of both the ladies and the fantastically groomed locations around Sun City, but by the way in which these ladies push back against the societal norms of how we view aging. While shooting the series I was struck by how at one end of the age scale you have young girls competing in child beauty pageants, wearing make-up and dresses far beyond their years, attaining to grow up faster almost. While at the other contrasting end you have these inspiring woman trying to wind back the years".