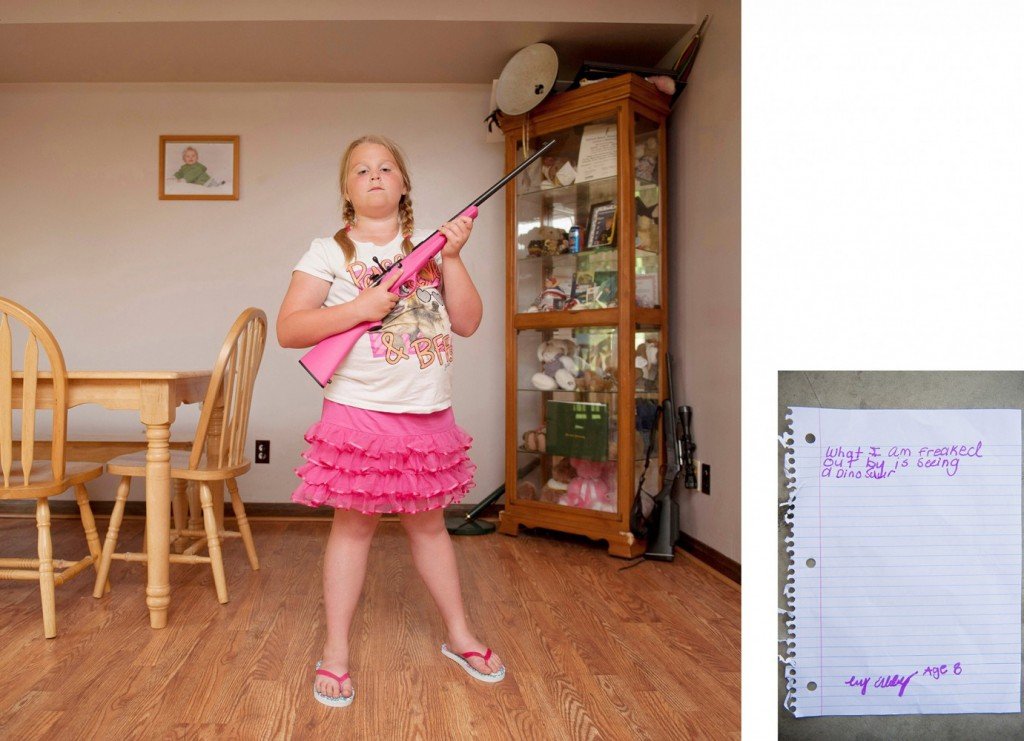 Jonathan Stone for Art-Sheep
Belgium-born photographer An-Sofie Kesteleyn creates a dialogue regarding the gun control issue in America with her series My First Rifle. The photographer captures children bearing Crikett rifles, a firearm designed for children that has a smaller scale and a variety of color choices. Accompanied by a school note where the children express their biggest fear, the artist creates sets of images, incorporating the weapons into an elaborate realm of youthful nightmares.
Their vivid colors and small size make the guns look like toys, but the way they are held by the children would definitely give chills to any adult viewer. Photographed in the comfort of their own bedrooms, Kesteleyn's subjects appear as they were just caught by adults in a game of make-believe. With their innocence and clumsiness showing as they pose for the photographer, the real issue under discussion here is how firearms cause more deaths and injuries than providing real protection.