Bruce Louis for Art-Sheep
In this beautiful and in all respects deeply engaging installation, the visitor is surrounded by 2,300 floating flowers hanging from the ceiling. As soon as one steps in it, the flowers greet the person by moving towards them until the blossoms eventually soar lightly above the visitor's head. This has the effect of a small dome and the visitors find themselves enclosed in a magnificent sea of brilliant flora.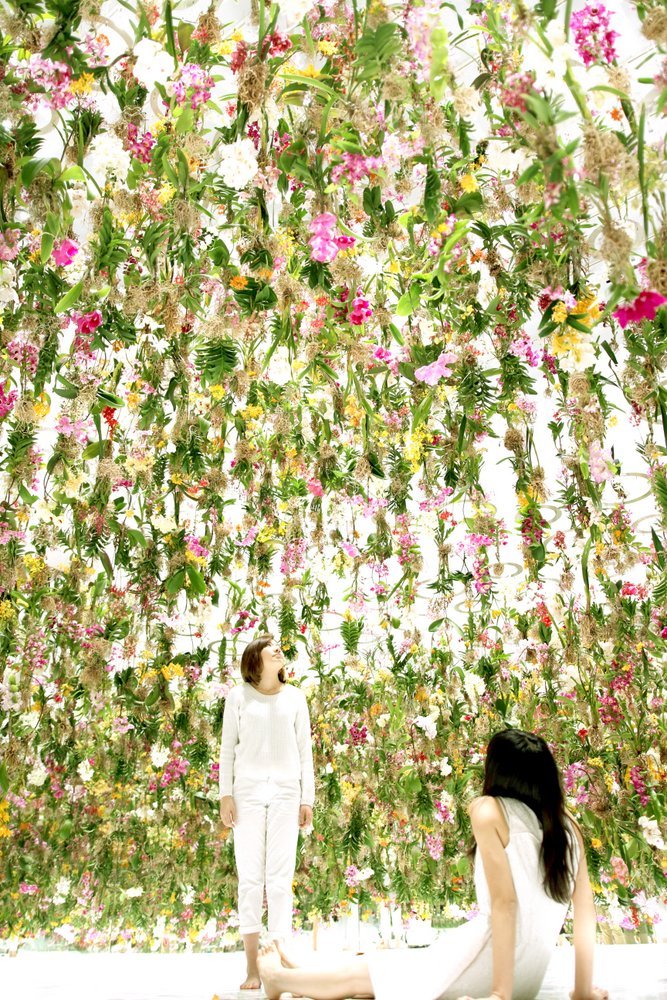 Behind this extraordinary installation is Tokyo-based teamLab, a cooperative of tech specialists. A part of an extensive exhibition at Miraikan National Museum of Emerging Science and Innovation, this piece is called "Floating Flower Garden" and was inspired by Nanquan Puyuan, a Zen koan (parable). Nanquan was the founder of a famous monastery in Japan and legend has that he spent 30 consecutive years in a mountain. Nanquan only left the mountain he had dedicated his life on when the governor asked him to go and teach the people who lived below. Among other things, his Zen teachings are also about how humans and nature are one and the same, brought together in a smoothly continuous fabric of life itself.
The "Floating Flowers Garden" reflects exactly this kind of thinking, by offering the visitor the opportunity to merge with the rich flora of this interactive installation.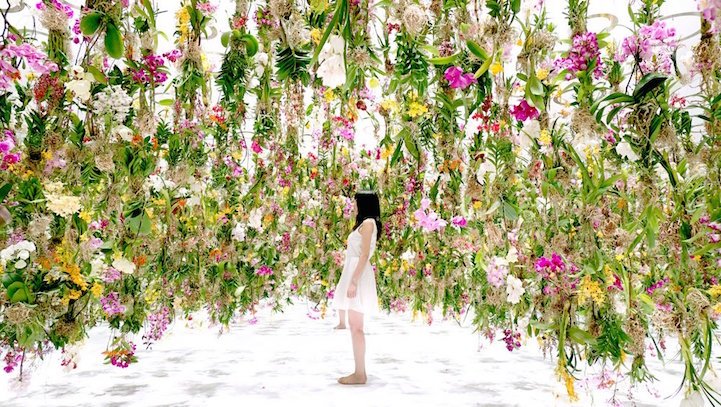 Originally scheduled to close on 1st March, 2015, the garden will now stay open to the public until 10th May after popular demand. These ravishing images are a perfect explanation why.
via mymodernmet