Anna Randal for Art-Sheep
Parents are the most important people in a person's life and since that person is born they are to support, love and protect them. But how does each handle things? From going to the supermarket to getting dressed up for Halloween, moms and dads tend to do things differently.
And even though dads are adorable, due to not being as educational as moms are, sometimes their way of handling things is just too much -yes you know what I'm talking about.
Here's a the ultimate proof that mom and dads come from totally different planets and that will never change.
1. Teaching how to ride a bike
2. Feeding
3. Visiting the zoo
4. Playing
5. Lunching
6. Educating
7. Dressing up for Halloween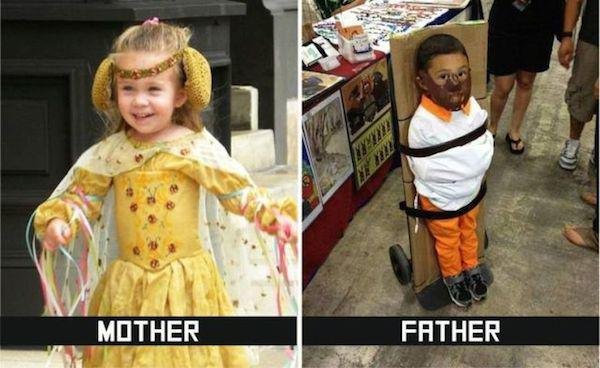 8. Visiting the amusment park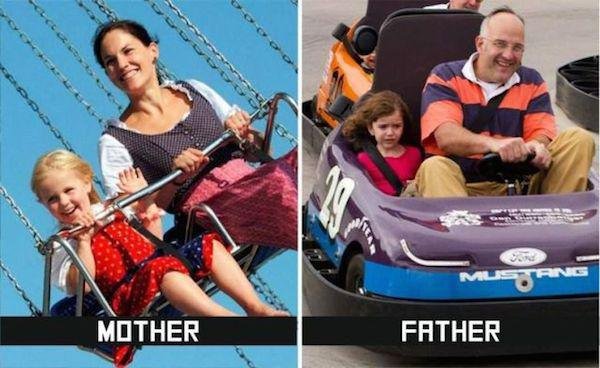 9. Cooking
10. Shopping