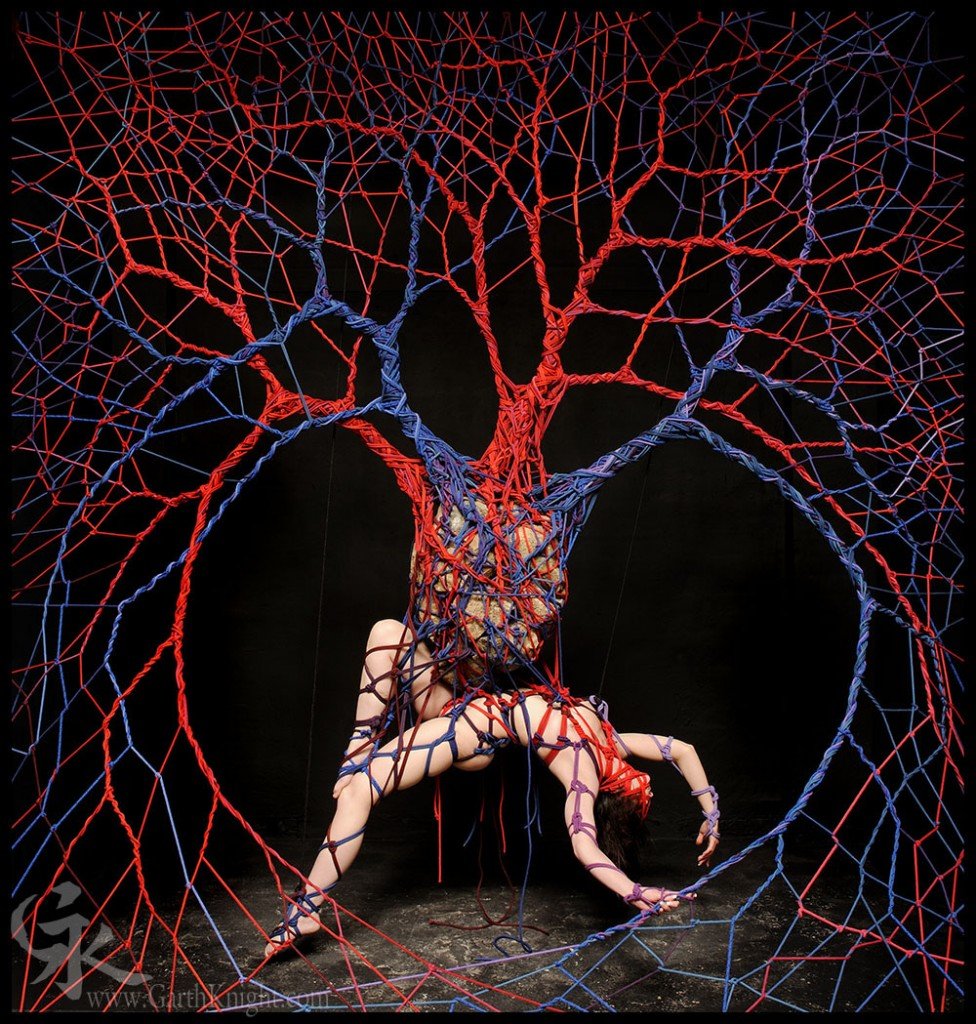 Craig Davies for Art-Sheep
Garth Knight is an Australian artist based in Sydney. In his line of work, Knight works with sculpture, installation and photography, three medias he usually combines to create one of his most popular set of works, his bondage series.
Based on the shibari tradition, Knight forms sculptural large pieces featuring male and female models in intimate poses. Discussing issues such as communicating with other people, notions of connectivity and pain and pleasure. The use of the rope functions as both a physical and a psychological feature that creates a reality where Knight's subjects, himself and the viewers can read the scene in multi-dimensional ways.
The series of images featured here is of an installation called Blood Consciousnesses and as the artist states on his website, is is representing the heart of the earth,
"The heart of the great mother Earth Gaia
The compelling force behind the flow of consciousness to every person and every thing
Like our heart pumps blood, branching and branching until it reaches every cell in our bodies
Her heart is the centre of consciousness, which branches and branches again
Until it reaches every one of us."