#1 "I convinced my husband to go out in a blizzard dressed as Death just so I could add another photo to my macabre collection" – by m3lodym4ker
by Margot Pierce
More than 80 million people are affected by the massive snowstorm that has covered the East Coast in snow and led to the standstill of NYC and Washington D.C. Despite the hard circumstances the snow has caused, some people decided to make the best of it and capture a whole bunch of photos that show just how crazy the blizzard is!
Here are 15 of them, as collected by Bored Panda. What's your favorite?
#2 "Timelapse Showing 24 Hours Of Snowfall In Virginia" – by Ryan McElhenny
#3 "When It's So Blizzard Your Parked Car Goes Into Warp Speed" – by nasdaf
#4 "Snow Got You Down? Put On Your Happy Face!" – by Perrilyzer

#5 "West Virginia University Swimmers Practice In Snow" – by Chris McMahon
#6 "A Minor Problem…" – by Marsha Batchellor
#7 "Tian Tian At Smithsonian's National Zoo" – by Smithsonian's National Zoo
#8 "The Correct Way To Be Snowed In…" – by mysisterscatwaffles
#9 "Jetblue Airplanes Buried In The Snow At Jfk Airport" – by _thebestofrow_
#10 "Deer Frolicking In The Street In Cleveland Park" – by Laura Trayers
#11 "Made This Fabulous Snowman From Our Blizzard In South Carolina" – by liquidthc
#12 "People Skiing On The Streets Of Nyc" – by Eric M.
#13 "Decided To Build A Fire For Snowpocalypse!" – by Retlaw883
#14 "My Friends Are Making The Most Of A Bad Situation" – by theknowmad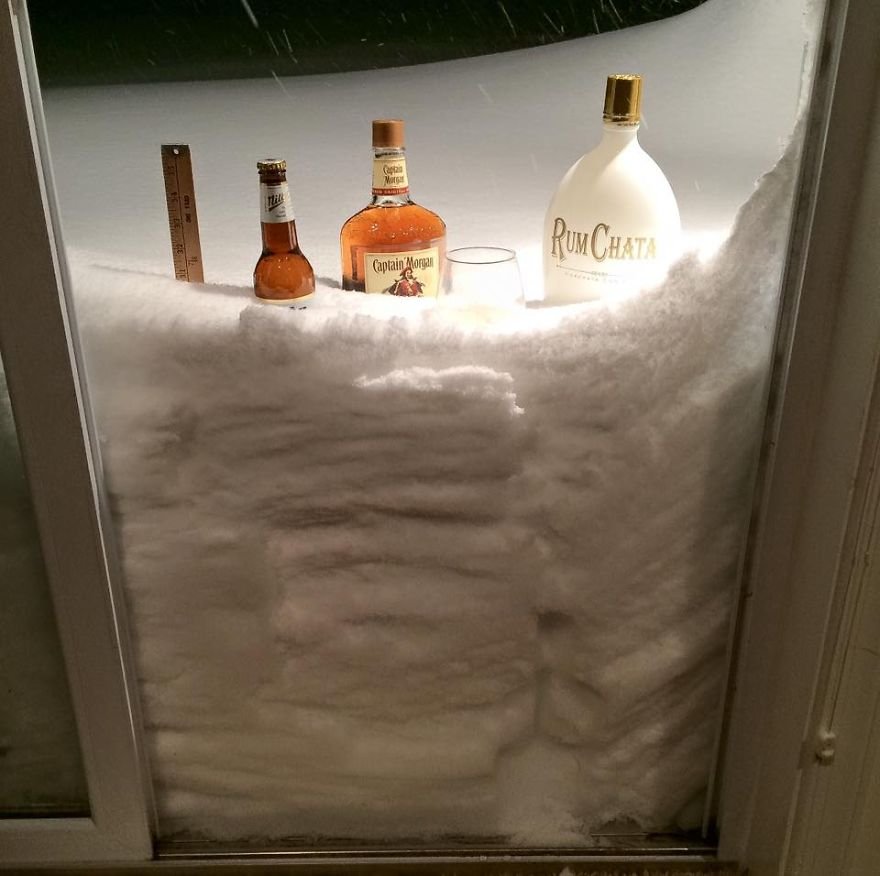 #15 "My Cat Begged To Go Outside For Two Damn Hours" – by balathustrius