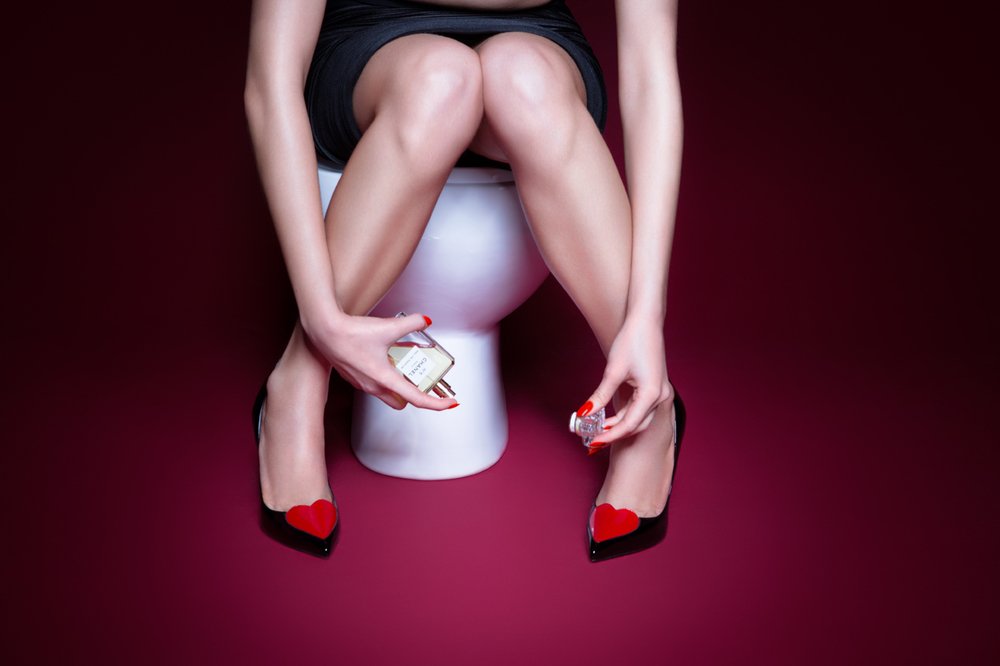 Melissa Faithful for Art-Sheep
Eli Rezkallah is a visual artist and founder of Plastik Magazine, the first visual publication in the Middle East and platform for young talents to showcase their work.
Recently, Rezkallah collaborated with creative director of Plastik, Ryan Houssari, and created a series depicting women from the waist down, during their private visit to the toilet. Lady In the Loo, stands as a bright, colorful example of the duo's work together, featuring some of the biggest labels of the fashion industry, in clothes and accessories.
According to Rezkallah's statement on his website, his work is "a visual representation of women in denial and the measures they take to escape reality, and to recreate their own. No matter how colourful and vibrant they would paint their world, they could never hide the sentiment of dread that they felt from living in an environment on the verge of destruction. [The work] typically juxtaposes pure and flawless beauty with off-putting melancholia and lethargy. His subjects, styled with razor-sharp meticulousness and placed in surreal settings, feel stoic and empty; unimaginative souls lost in a most imaginary world."