On Saturday, 8th February 2020, Hollywood celebrates what would have been the 88th birthday of James Dean. Everyone's favourite "Rebel without a cause".
However, there are things we don't know about the actor who gained an iconic status and became a legend even if he had a very short life.
---
1)His two front teeth were false due to a trapeze accident in the family barn at a young age.
2)He could hardly see without his glasses since he was near-sighted.
3)His favourite book was "The Little Prince" by Antoine De Saint Exupery.
4)He suffered from insomnia.
5)His favourite song was "When your lover has gone" by Billie Holiday.
6)He liked to play the bongos.
7)Marlon Brando was his idol.
8)His first public appearance as an actor was in a Pepsi commercial.
9)Before casting anyone for "East Of Eden" John Steinbeck himself asked to meet Dean for the part of Cal. That was because despite having an alleged aversion to Dean's personality he found him a perfect match for the role.
10)Dean was made to move into a bungalow of Warner Bros by Elia Kazan during filming "East Of Eden" due to the actor's uncontrollable partying.
11)As for his love affairs, a lot of women claimed to have been involved with him and some affairs were actually rumoured to have been staged by studio executives for the cultivation of his image. A woman who dated him was Liz Sheridan, an actress best known for her role as Helen on "Seinfeld".
12)It is said that before shooting his first scene with Elizabeth Taylor in "Giant" he unzipped his pants out of nervousness and peed in front of everybody thinking that if he could do that, he would be able to do anything with Taylor in front of the camera.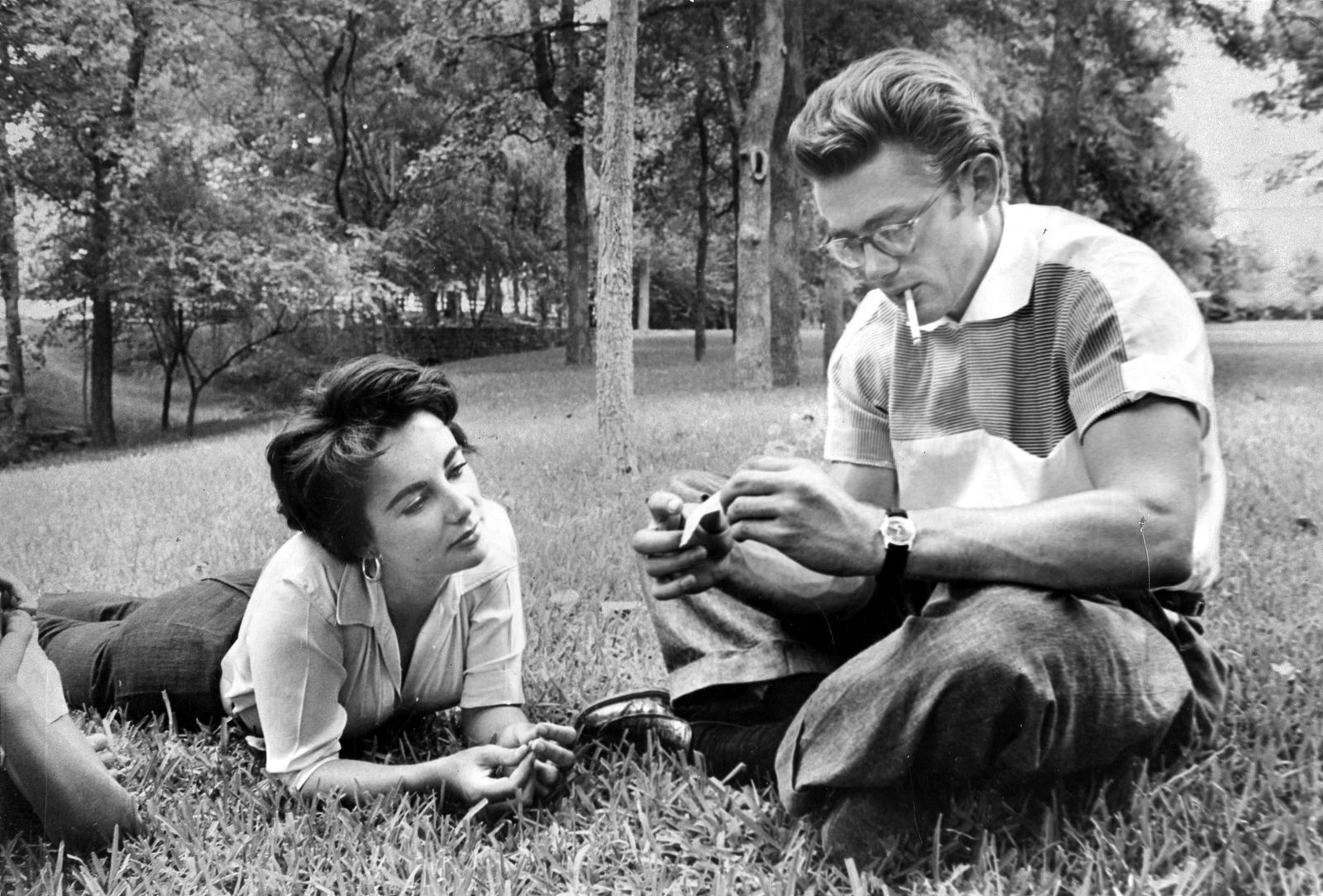 13)He was given a Siamese cat by Elizabeth Taylor which he named Marcus ,after his uncle.
14)He died in a car accident less than a month before the release of the widely known movie "Rebel without a cause".
15)The irony is that just a few weeks before his car crash caused by high speed he had filmed a PSA(public service announcement) with Warner Bros. on safe driving.
16)He got a ticket for speeding hours before the fatal crash.
17)He wasn't alone in the car. His mechanic Rolf Wuetherich was with him who suffered serious injuries but ultimately he survived.
18)That the period before his death, he had signed for two more parts in two films."The left handed gun" and "Somebody up there likes me".Paul Newman took his place which helped him rise to fame.
19 )A bizarre coincidence was that a week before his accident, when Alec Guinness saw Dean's new Porche, he had a weird feeling and told him not to drive that car cause he would end up dead within a week…..and of course we have all heard the rumours about the "curse" of James Dean's car, the "Little Bastard".