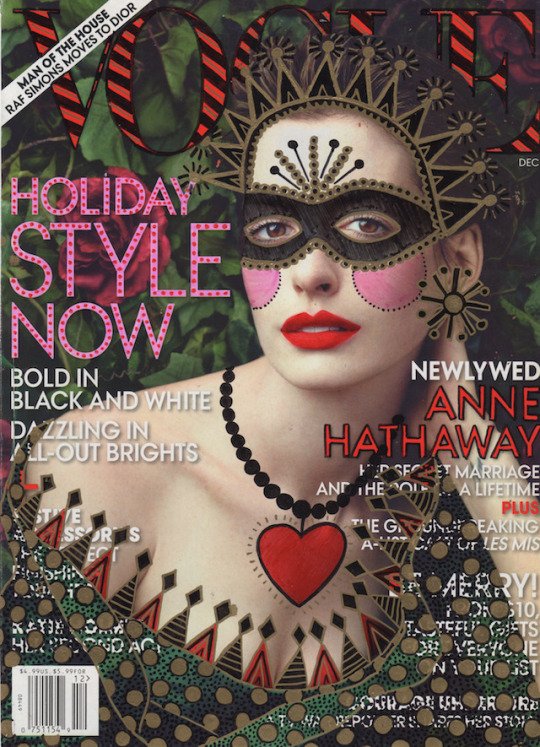 Anna Randal for Art-Sheep
New York-based interior and product designer Ana Strumpf is the creator of the series "Re.Cover", in which she customizes in her own, unique way covers of magazines like W, Interview, Playboy, Dazed & Confused, Esquire, Vogue and I-D.
Using Sharpie and DecoColor pens, she draws shapes and symbols on covers that feature famous models, actresses and pop stars like Beyonce, Cate Blanchett and Audrey Hepburn. For Re.Cover the artist recomposed beautiful and famous magazine covers, in a pop, fun and personal way. Her need and passion for editing magazine covers began when Strumpf was still and child, and used to create doodles in the pages of her mother's fashion magazines.
"The idea grew out of a principle that permeates all my work for a long time – to recreate, revisit, recompose – only now in the form of manual interventions on fashion magazine covers. In a moment in which the printed press goes through such a strong crisis, I find this a playful way to re-signify these publications that, usually, would end up discarded", Strumpf says.

via makeuponyourmind