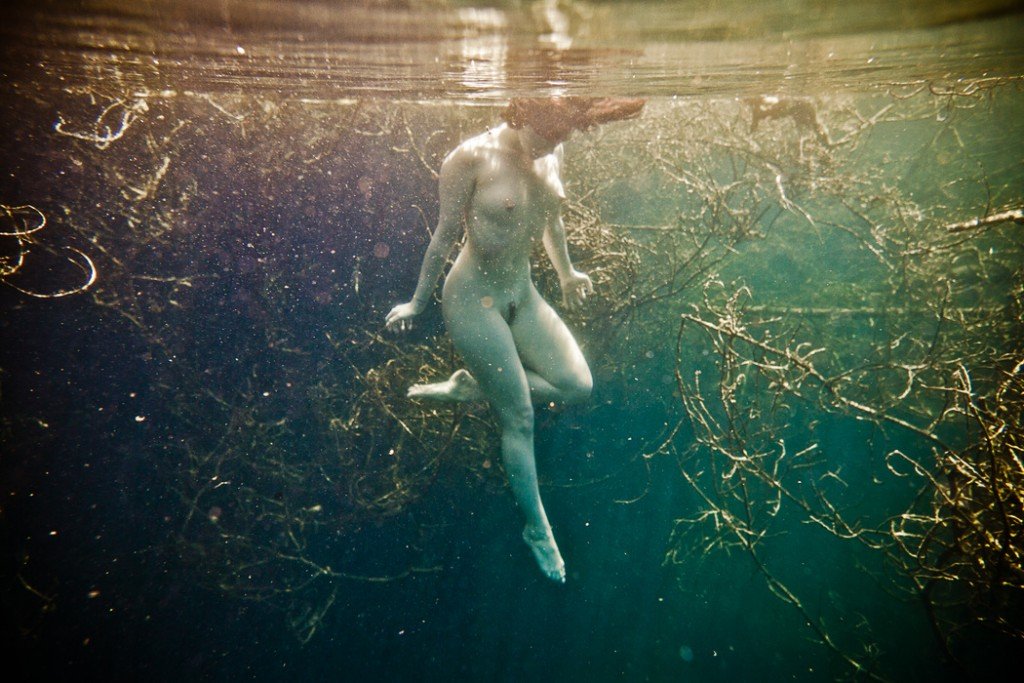 Melissa Faithful for Art-Sheep
Can you think of anything better than the feeling of the cold sea water on your body, on a hot summer day?
Artist Neil Craver probably agrees with you, as his enchanting series "Underwater Nude Rock Quarry," captures beautiful naked omen enjoying the water. "This photographic series is visual voyage of metamorphosis; into the Subconscious waters of the mind. The ultimate metaphysical quest into the undercurrent of consciousness," he explains on his website.
Inspired by the colors and its psychological and physical effects, Craver began his career as an abstract painter and figurative sculptor. His photographic work expresses his needs to explore color and its bright and dark facets, through mysterious and serene shots. "Photography holds all the intrinsic values of all the other arts; but differers in the fact the it's the foundation of existence. My creations are the exploration of my inner facilities; in the pursuit of contemporary knowledge expressing 'original thoughts'," says the artist.