Julia Horeftari for Art-Sheep
Greetings, my brave reader.
Are you a book lover? I am. I'm one of those people who dream of actually living inσιδε one of the world's beautiful libraries, of having one day my own personal library, an entire room of very big dimensions filled from top to bottom and all around with books. I want to live until I'm 300 years old so that I will have read at least a descent number of the books I want to. You know, all that geeky stuff.
But, since only having a few floor-to-ceiling wide bookshelves is a dream I can actually make come true, I turn to smaller pleasures related to books. Like bookmarks. I've dozens of'em! But I don't have these particular ones…

These bookmarks are not you common bookmarks. They are completely handmade, making each and every one of them unique. Contrary to most of their rivals, Silverleaf doesn't use lasers or printers in their engravings. They take a solid silver plate and draw on it by hand, carve it, oxidise and polish it by hand. Each of them is signed and numbered, putting these fine little pieces of art in the collectibles league. Being a cat lover, too, I'll pick the one with the cat tossing books in the air as my favourite.
Silverleaf is based in Udine, Italy, proving why the "Made in Italy" legend is alive and kicking.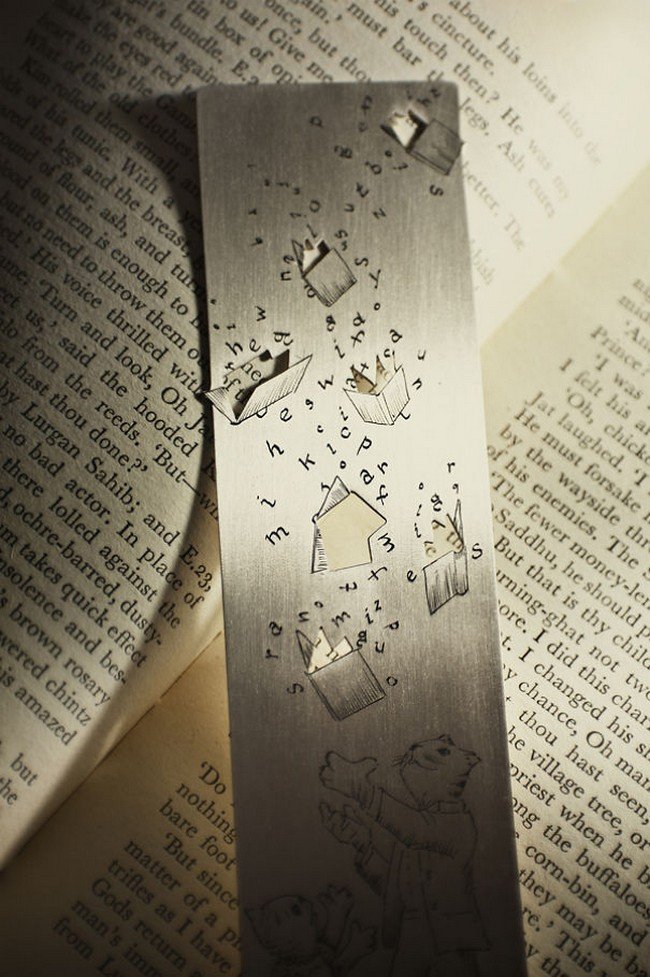 Check out the video at the bottom of the page, my brave reader, for a sneak peak into how they are made.