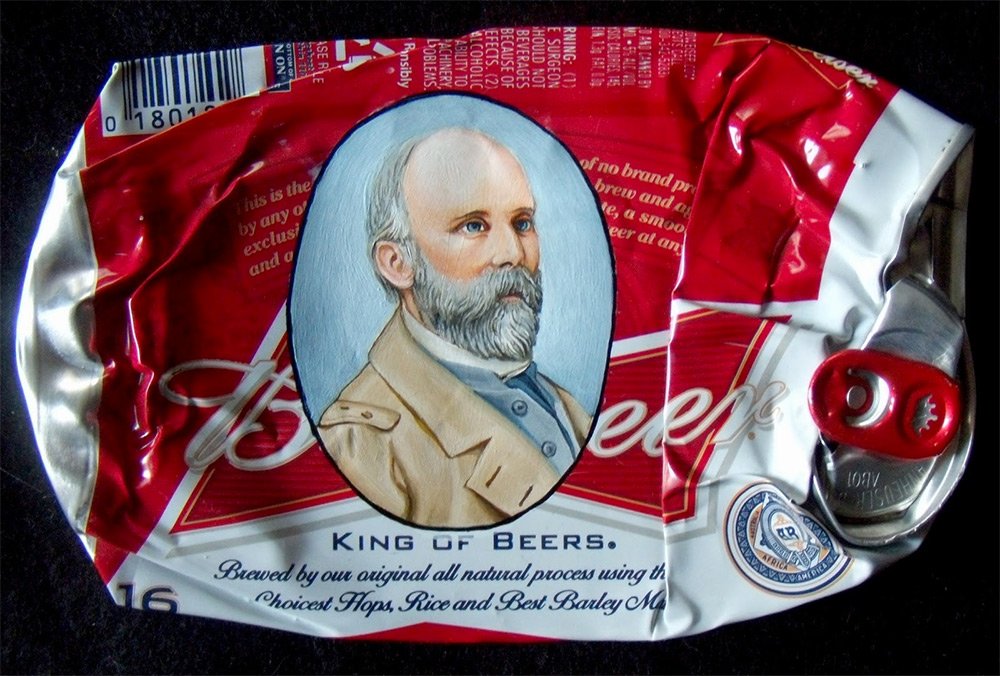 Jonathan Stone for Art-Sheep
Kim Alsbrooks is an artist who has a crush on crushed cans.
The particular practice -or obsession if you like, of turning flattened cans into art, was first born out in 2004 when the artist was living in South America. Her series "My White Trash Family" is a bright comment on class differences, which the artist trying to challenge by combining consumerist leftovers with 17th and 18th centuries portraits.
Having painted more than 700 of these portraits over the last 11 years, Alsbrroks really knows how to match her portraits with each can. Even though painting them is not that difficult, finding the cans truly is. The artist has to find the perfect cans, which must be glossy and free of wrinkles, in order to place her paintings on the center of each surface.