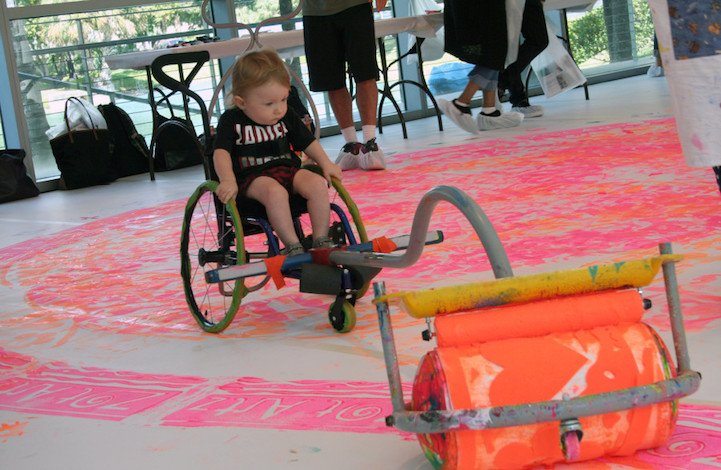 Melissa Faithful for Art-Sheep
Dwayne Szot is an artist, a beautiful, special kind of artist.
"I knew growing up that I was never going to be this kind of art guy who put paintings on the wall in a museum," he told The Huffington Post. "I wanted to be the kind of art guy who made something that was going to create social change – that was going to make a difference. And there'd be a usefulness to what I did as an artist."
Growing up with disabled foster siblings, who constantly had to adapt to the world around them, Szot was inspired to follow a career that would help people through art. Szot invented something that could bring joy to a community of children whose need to play, create and enjoy are often forgotten. The artist created a device that not only gives these kids a chance to have fun, it also allows them to connect with their inner artist and explore their creative side. Through a paint roller attachment, wheelchair-bound kids can make large scale paintings and street art, while various attachments allow them to paint on the sidewalk and blow bubbles.
"What I do in the studio is create a means for a full completeness of experiences. It's not just about mark making. It's about that opportunity to experience and enjoy life to its fullest," explained Szot.