Agape Charmani for Art-Sheep
Yoan Capote is a Cuban artist, based in Havana, who creates visual challenging works, optical illusions and surreal combinations of materials and concepts.
Capote works using metal, clay and found objects, creating thoughtful and inspired artworks. Reflecting on current social or political issues, the artist transfers these issues into symbolic visual depictions. Capote comments on important matters in a way that reaches out to the viewer, as his intense images and their imaginative use, shock, provoke and amaze them.
The artist manipulates his objects inside an ironic, derisive frame, and deconstructs humane ideas and notions. One of the most conspicuous features of his work, is his artistic obsession with "brains", as the labyrinthine shape of a brain and his function has inspired the artist into exploring its existence and purpose.
Filled with nostalgia, romance and disappointment, Capote's works urge the viewer to think about aspects of his life, his surroundings and his future.
Stress, 2010
Totalitarismo, 2012
In tran/sit, 2002-2010
Coitus, 2010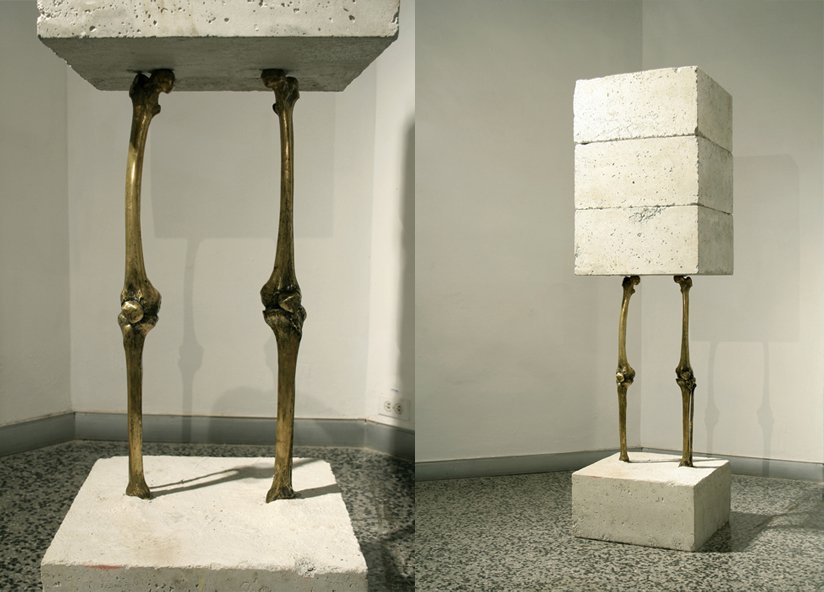 Autorretrato, 2008
Status Quo, 2010
Rational, 2004
Lacerante, 2003-20013
Nostalgia, 2004-2013
Open Mind, 2006-2008
Open Mind, 2009