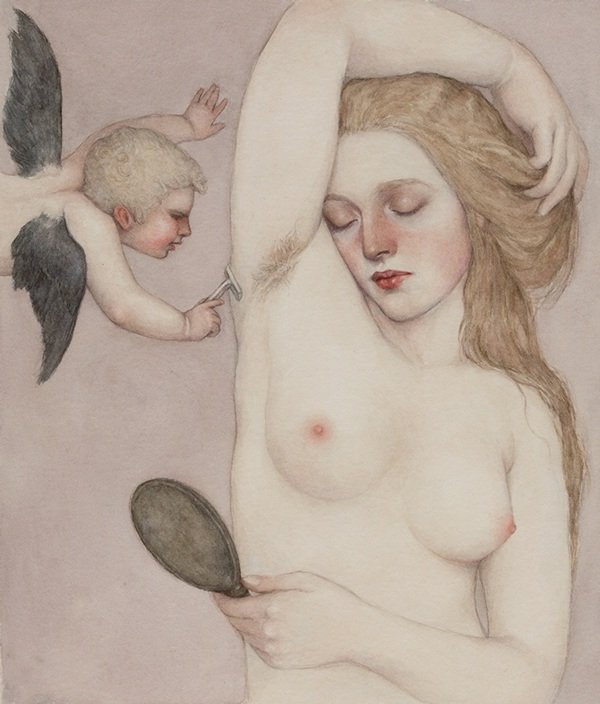 Agape Charmani for Art-Sheep
Ukraine-born artist Nicolas Tolmachev might be still a student at the National School of Fine Arts in Paris, France, but his brilliant ideas and skillful technique show a lot of potential.
His drawings depict a world where beauty is combined with the macabre. Beautiful figures, flowers and animals are entangled in uncomfortable and unconventional situations. Tolmachev's bizarre works form a series of visually serene scenes with a perverse content, that includes from a cupid shaving the armpit of a Venus to a boy french-kissing a swan.
Romantic yet freaky, Tolmachev's works draw the viewer's attention who becomes the observer of a juxtaposed, but so well-balanced series of paintings.