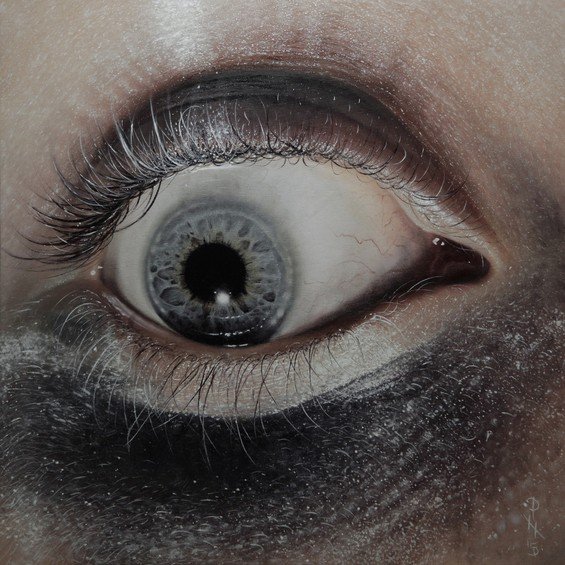 by Craig Davies
Love can be found in the most bizarre places and can be expressed in the most strange ways.
Kit King, a Canadian artist met her husband Oda on Instagram, after both posting similar drawings. The pair now work together and create paintings that question complex issues. (Source) They created a series of photorealistic portraits that discuss issues of beauty and identity anxieties, that draw the viewer into their surreal and somehow dark world.
The paintings depict close-ups of human body parts, bizarrely presented, showing unbelievably detailed expressions of a person's face. As King describes on her website, she paints what she describes as "a heightened sense of reality."  "My current bodies of work are heavily focused on light and shadow, and how the element of light can alter the relationship of a viewer and subject. The goal being to propel the audience to connect to one transient moment, captured through mood, established from the control of light and shadow," the artist explains.