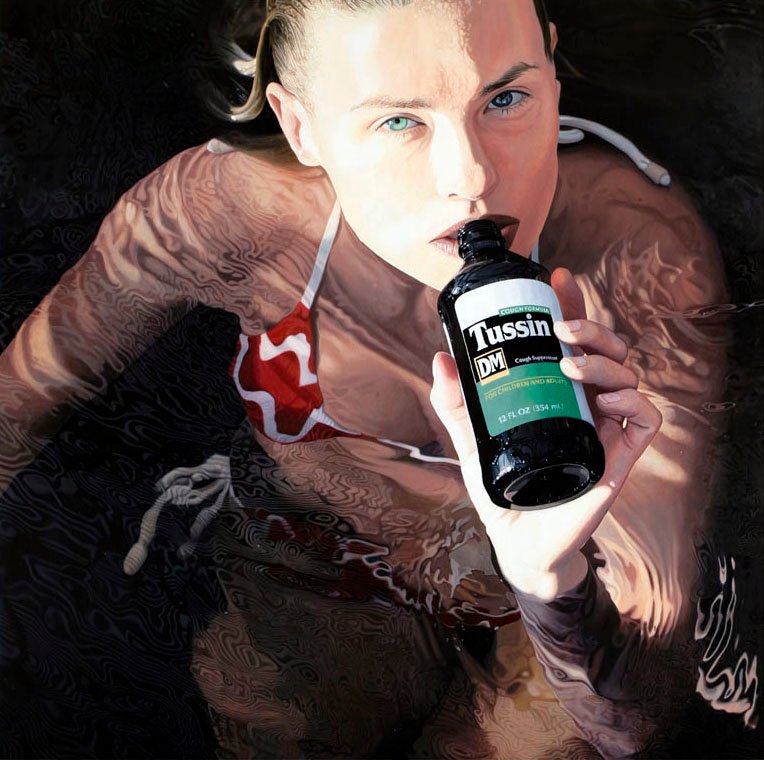 by Agape Charmani
Adam Stennett is an Alaska-born, New York-based artist who works with a lot of media and includes social, cultural and environmental influences into his work.
Using the internet as his source of inspiration and with the help of digital photography, Stennett gathers the proper material for his series of paintings, paper works and installations. Controversial and critical, his series of paintings is so personal, yet so familiar, as the artist's use of references and symbolism can be easily translated by the viewer.
"Well when I think about paintings, the thing that has always interested me about painting more than image is object. You know, the process I use to make a hyper-real painting in a lot of ways is a really abstract process. I try to disconnect myself from the image as much as possible when I am painting and just look at shapes more than painting an object or water or a person,"
he explains in an interview with
portlandart
.