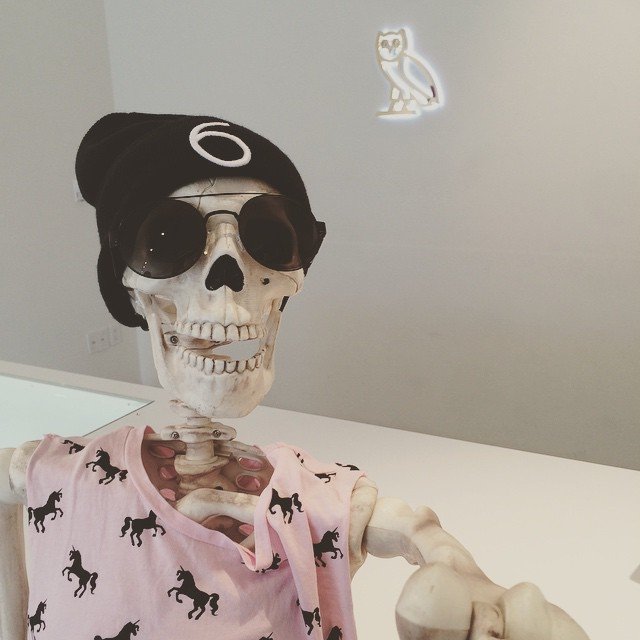 Craig Davies for Art-Sheep
Skellie is literally a girl like no other, but at the same time she is like every other girl. Whether she is enjoying a grande caramel macchiato or she is enjoying a day at the park, Skellie uploads her most joyous and relaxed moments on Instagram. The only issue here is that, well, Skellie is actually a fake skeleton.
Dana Herlihey, a social media manager, is behind Skellie's existence on social media, with her project starting as an inside joke between co-workers, when a plastic skeleton arrived at their office. "My coworkers took to it; someone taped a Starbucks cup to the skeleton's hand and I took a photo for my personal Instagram," she explained on Buzzfeed. This incident inspired Herlihey to create an Instagram account for her new pet -we mean skeleton, realizing its huge potential as a social media product. Herlihey created a life for Skellie, who likes to enjoy small things in life like shopping and going for drinks.
What's interesting about Skellie's life is that she goes wherever Herlihey goes. This hilarious -and extremely awkward we may add, way of living, has created many fun situations for the social media manager, who is often seen lunching with a skeleton. "Some people love it, laugh, ask to take a photo, or make a witty pun as they pass by. Others will pretend there is no skeleton sitting beside me or give me frequent disapproving side glances."