Robert Rauschenberg, self-portrait with his work Navigator, 1962 (Photo: © Robert Rauschenberg Foundation)
–
Robert Rauschenberg was born on October 22, 1925. He is considered to be one of the most important artists of contemporary American art and one of the most influential American artists due to his radical blending of materials and methods. His unconventional methods and his experimental approach in art, led the way for future artists and art movements.
 Robert Rauschenberg, Erased de Kooning Drawing, 1953
One of his most interesting works, is the 1953 Erased de Kooning. When he visited De Kooning's studio, in 1953, Rauschenberg was a young, aspiring artist and a fan of abstract expressionist Willem de Kooning. Rauschenberg didn't visit the great artist to pay homage, but to ask the painter for one of his sketches, only to erase it and create a new work.
In honor of the artist's birthday, we've gathered some of our favorite photographs of Robert Rauschenberg, that capture his brilliancy and his fun character.
–

Robert Rauschenberg with Untitled (Combine), c. 1954 (Photo: Ed Wergeles/Newsweek)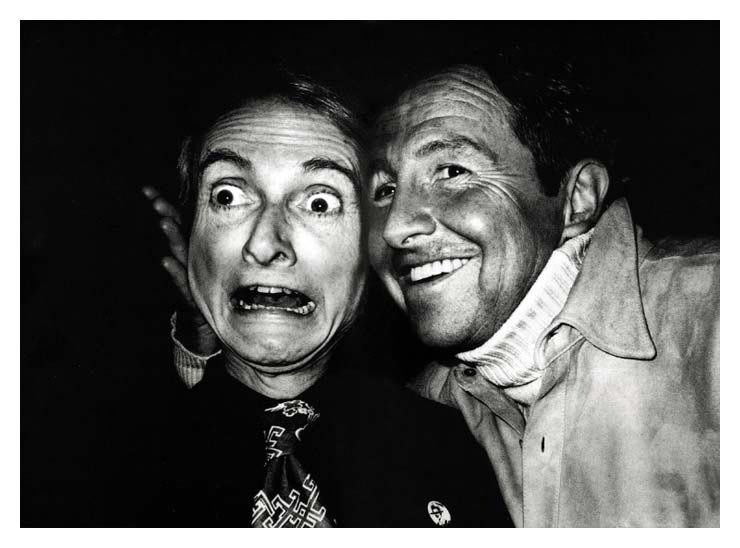 Roy Lichtenstein & Robert Rauschenberg, 1983 (Photo: Roxanne Lowit)

A polaroid by Andy Warhol

Robert Rauschenberg and Jasper Johns, late 1950s
Rauschenberg in 1953 (Photo: Time & Life Pictures/Getty Images)

Robert Rauschenberg in his Front Street studio, New York, 1958

Andy and Robert Rauschenberg in Rauschenberg's Studio, NYC, winter 1964-65 (Photo: David McCabe)
Robert Rauschenberg, 1966 (Photo: Dennis Hopper)