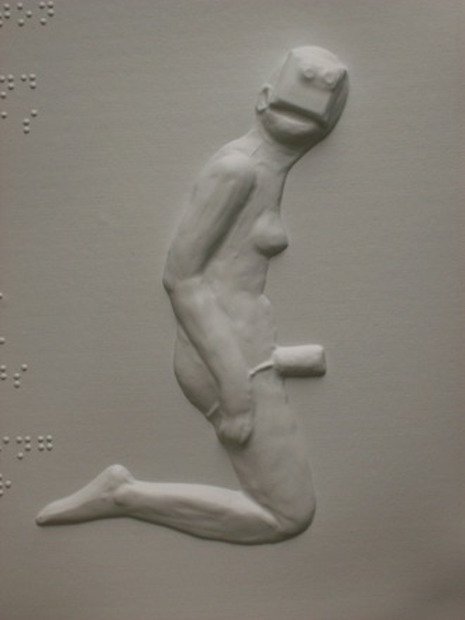 by Jonathan Stone
Do you ever think how blind people experience things sighted people can see? Well, I do, so you can imagine my surprise and excitement when I discovered that a thing such as "porn for blind people" exists.
Lisa J. Murphy came up with quite a solution to the question of providing blind people with sexual gratification, by creating a book called Tactile Mind: A Book of Nude Photographs for the Blind/Vision Impaired.  The book consists of 17, 3-D tactile photographs on white thermoform plastic pages with the visual image and descriptive Braille accompaniment.
Murphy has also published a small set of images called  Tactile Atelier Bookmark and both the book and the smaller series can be found on her website.