Ezra H Murray for Art-Sheep
Madrid-based photographer Pierre Gonnord revitalizes the Old Master painting style through his project "The Dream Goes Over Time". In Gonnord's series of timeless portraits feature Portuguese Alentejo gypsies. What the photographer does in this work is to pose and frame his subjects as royalties, who return to the camera sharp gazes fit for royalty. For many of the individuals it was the first time they had been photographed ever making this experience a defining one for them.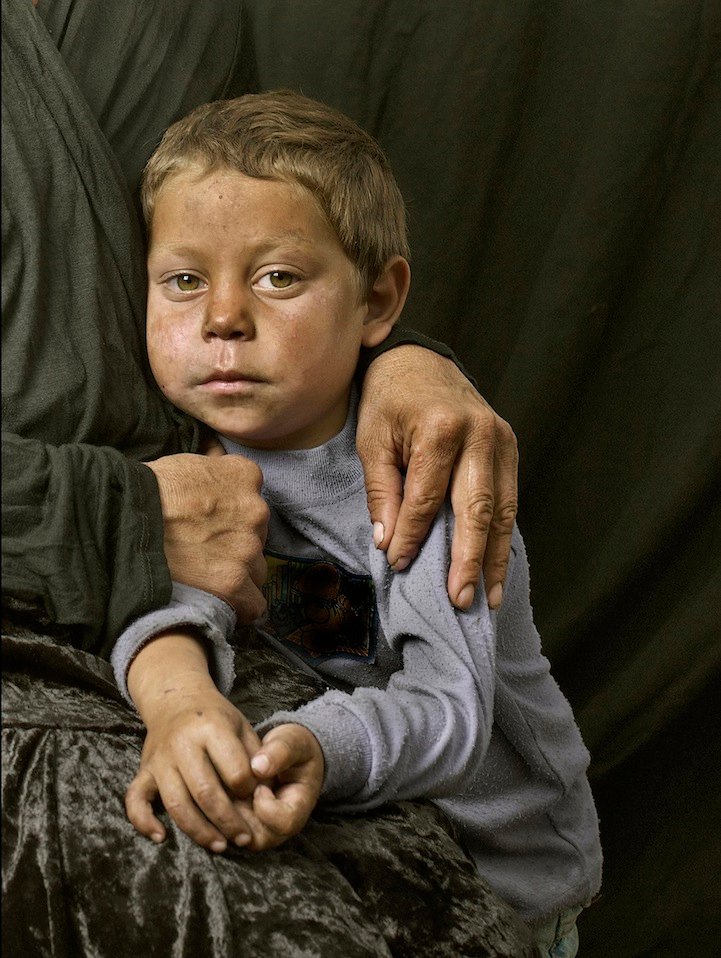 Portuguese Alentejo gypsy families abide in that part of the Iberian Peninsula's landscape that has been less affected by the impact of contemporary life. Shaping their lives under very difficult conditions, these nomads farm the land, breed Sorraia and Lusitano horses and, of course, travel using mule carts.
What Gonnord did was not just arrive one day at the camps and start shooting with his camera but he devoted a respectable amount of time in order to get to know his subjects as best he could. This had as a result a mutual understanding between the photographer and the gypsies, which in turn led to the production of an in-depth series of portraits that convey a meaning with great intensity.
"The Dream Goes Over Time" is currently being exhibited in New York's Hasted Kraeutler gallery, a show that will last until 25 April, 2015.
via mymodernmet