The most popular novelist in the world, Dame Agatha Christie, has died leaving rumours of a multi-million pound fortune and a final book waiting to be published.
The British author, who sold an estimated 300 million books during her lifetime, had been in poor health for several years. She died at her home in Wallingford in Oxfordshire, aged 85.
Two London theatres dimmed their lights this evening – St Martin's where her record-breaking "The Mousetrap" is now in its 24th year and the Savoy, where "Murder at the Vicarage" will have its 200th performance next week.
Dame Agatha is believed to have left one last novel, as yet unpublished, featuring one of her most famous characters, the deceptively clever Miss Marple, as well as an autobiography.
---
Police search
During her lifetime, Dame Agatha published 83 books, including novels, romances written under the pseudonym of Mary Westmacott, short stories, poetry and the scripts for her plays.
She married Colonel Archibald Christie in 1914. While he was away during the war she worked as a nurse at her local hospital in Torquay, where she learned about the poisons that later featured in so many of her crime novels.
Dame Agatha established her name as a crime writer with her first detective book in 1920, The Mysterious Affair at Styles, in which she created her much-loved Belgian detective, Hercule Poirot.
In December 1926 she sparked a police search when her car was found abandoned in a chalk pit at Newlands Corner on the Surrey Downs.
It emerged she and her husband had had a row. Several days later she turned up in a hotel in
Harrogate booked in under the name of a woman who was revealed to be her husband's mistress.
She divorced and married again, well-known archaeologist Sir Max Mallowan, and divided her life between several country and town homes, archaeological digs and the regular production of one thriller a year.
She was made a Dame of the British Empire in 1971.
Newspaper estimates of her fortune vary, but in the late 1950s she was reputed to be earning about £100,000 a year.
The hugely successful play Mousetrap – first written as a radio sketch called Three Blind Mice for the 80th birthday of Queen Mary – is said to have made more than £3m. She gave the proceeds to her only grandson, Matthew Prichard.
She was known to be a shrewd businesswoman, anxious to avoid leaving too much of her personal fortune to the taxman.
She once said: "I only write one book a year now, which is sufficient to give me a good income
. If I wrote more, I'd enlarge the finances of the Inland Revenue who would spent it mostly on idiotic things."
In 1955 she formed a company, Agatha Christie Ltd and to save its dividends from tax, she later sold 51% to Booker McConnell, a firm best known as sugar giants but also with other investments including authors' copyrights.
---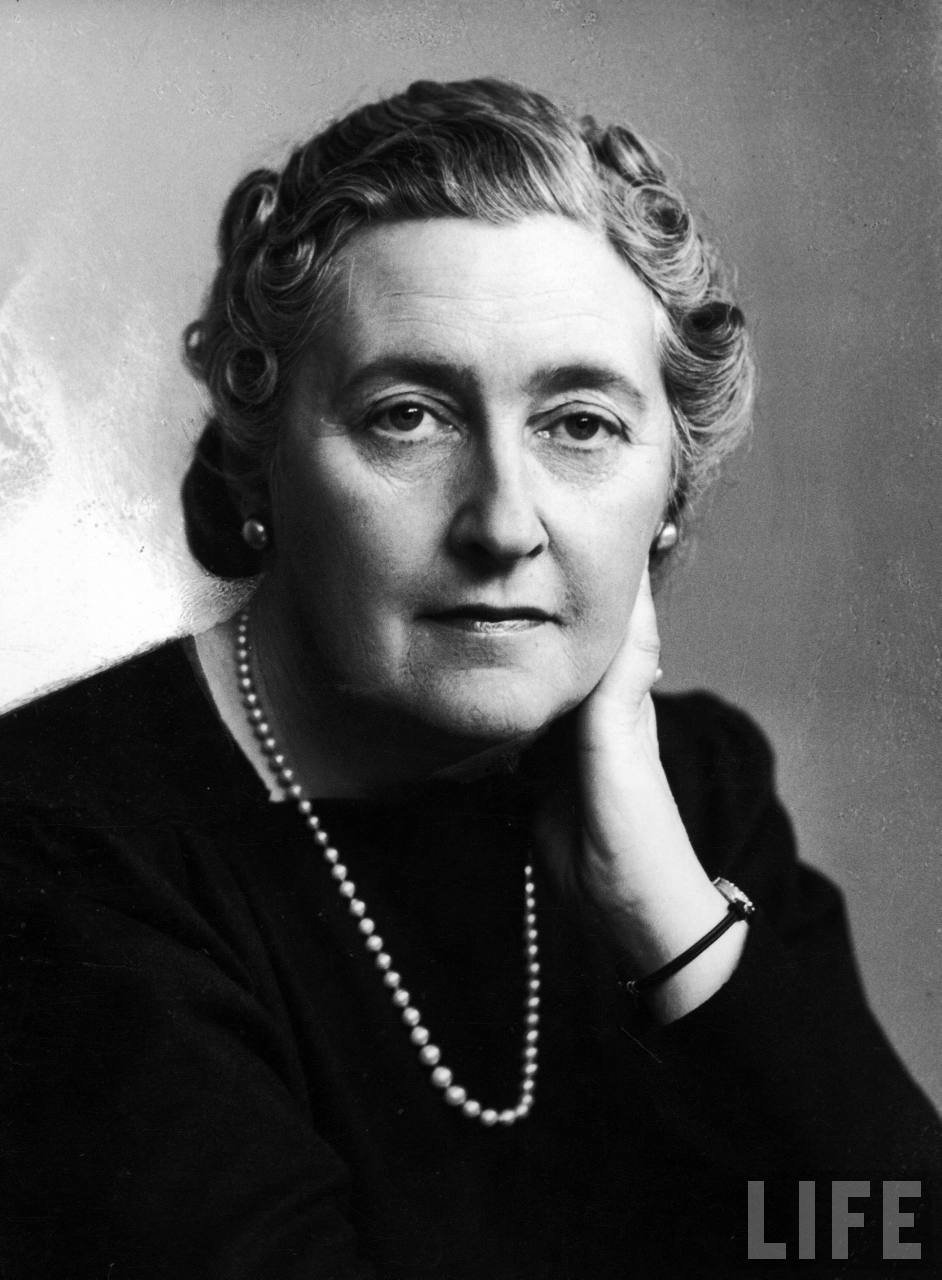 In Context
Dame Agatha Christie's will was published on 30 April 1976 and revealed she had left only £106,683, having managed to dispose of most of her wealth before she died.
She left most of her property to her husband and daughter with a number of smaller bequests such as £500 to her gardener, £250 to her secretary and £200 to her garden manager.
Sleeping Murder, Miss Marple's last case, was published after her death. Her autobiography was also published posthumously.
Her legacy lives on in Torquay, Devon, where her daughter by her first marriage Rosalind Hicks lived until her death in 2004. Today there is a museum and a bronze bust of the author at the harbourside.
Her only grandson, Matthew Pritchard, is chairman of Agatha Christie Ltd.
---
via:bc.co.uk