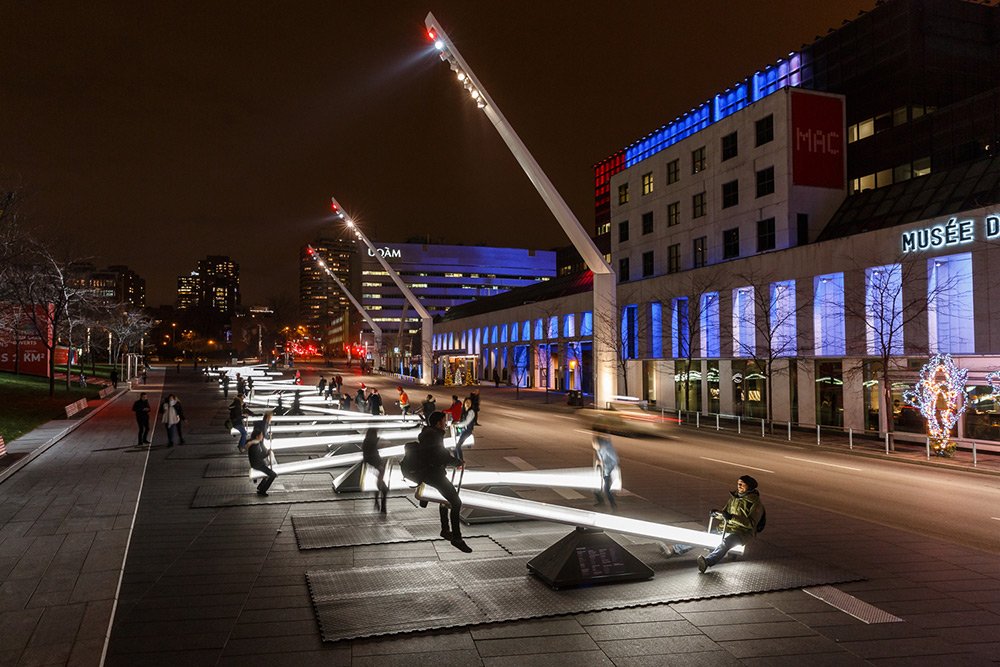 by Maria Sofou
Impulse is a new public, interactive installation, currently on view at the Place Des Festivals in Montreal for the sixth annual edition of Luminothérapie, that consists of 30 illuminated seesaws and a series of video-projections on buildings nearby. The seesaws are activated by the visitors the moment they use them and they immediately begin to emit light and sounds that result in both visual and musical harmony!
"Impulse is an interactive work comprising seesaws of various sizes, with lighting and sound. To activate them, one person sits down on each end. The seesaws, fitted with LED lights and speakers, then produce a series of beautiful sounds. The intensity of the light varies as the board's angle changes. The installation and its streamlined design will delight children and adults as they play with the sounds and lighting effects it produces, filling the Place des Festivals with a dance of sounds and lights, bringing joy and warmth to the winter's cold, short days and dark nights," the organizers of  Luminothérapie explained.
Impulse is the participatory creation by the firms Lateral Office, and CS Design, in collaboration with EGP Group.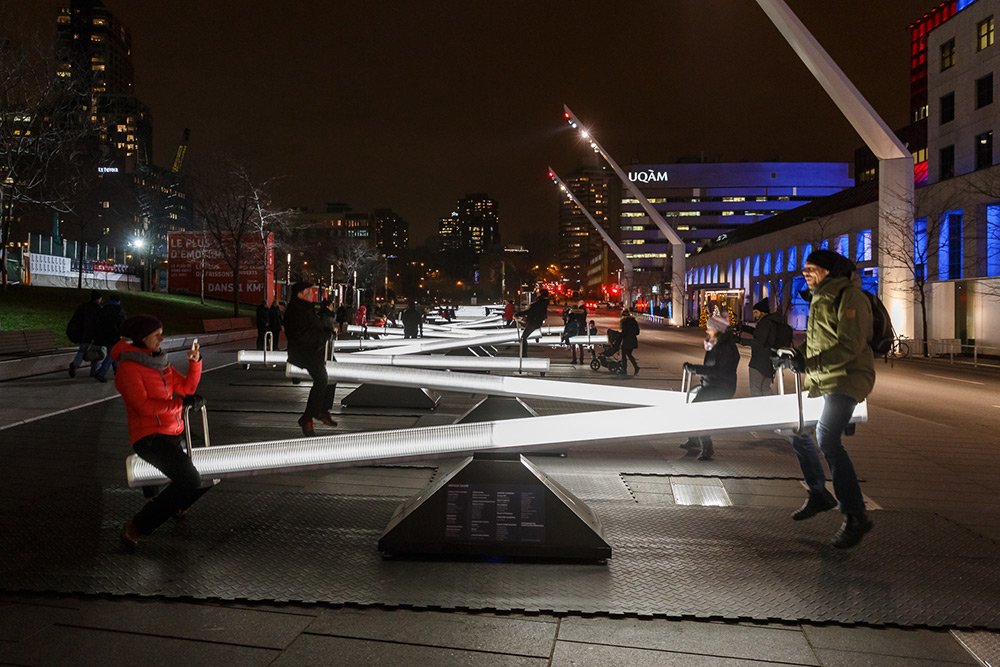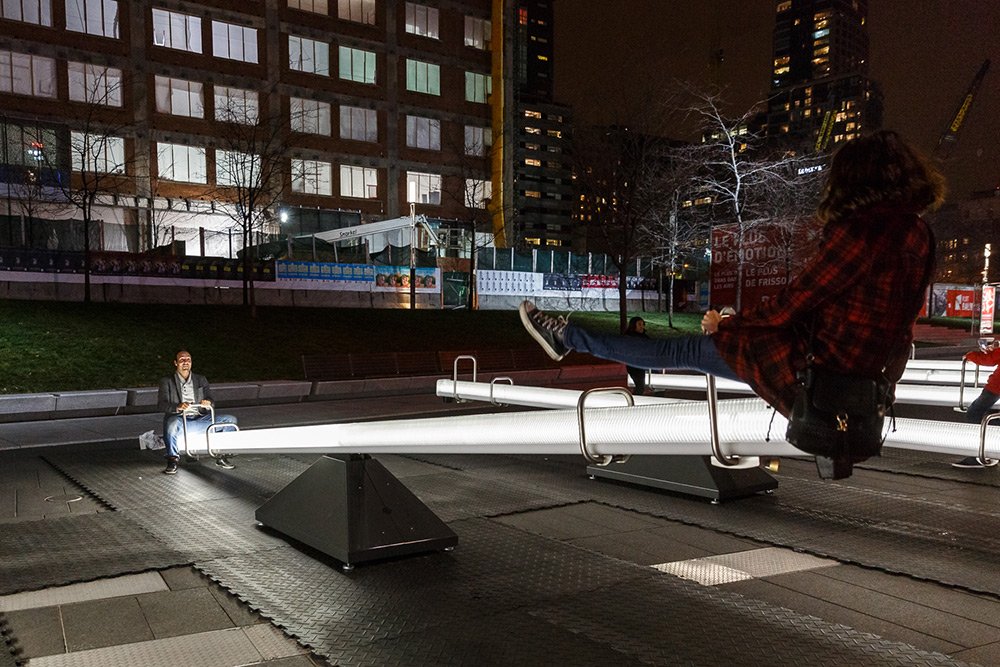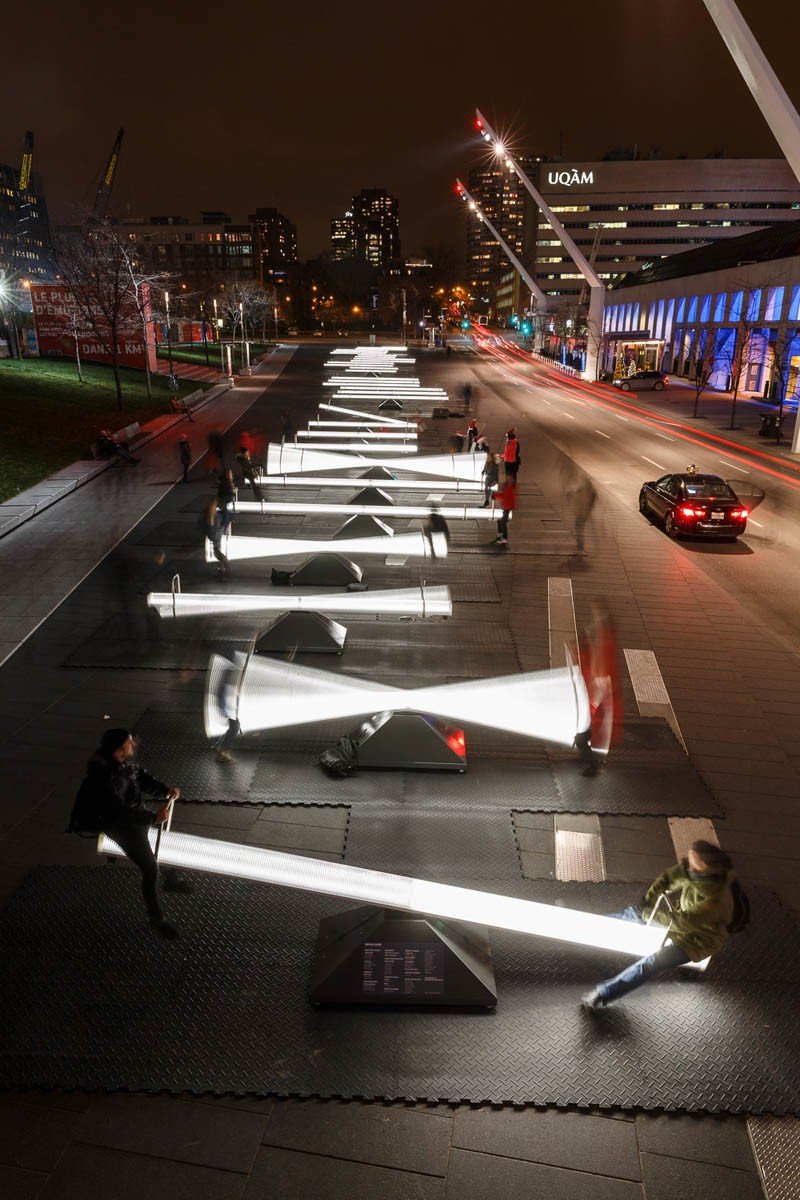 via thisiscolossal