Julia Horeftari for Art-Sheep
Greetings, my brave reader.
'Do you not know that a man is not dead while his name is still spoken?' – "Going Postal" [33rd Discworld novel]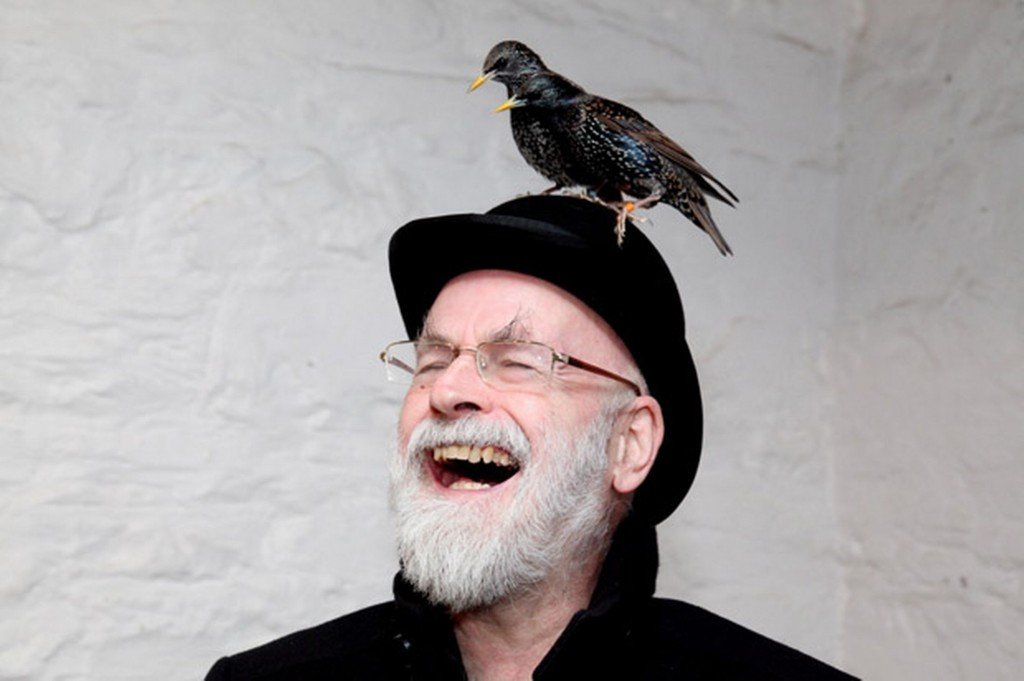 Terry Pratchett, Terry Pratchett, Terry, Pratchett… My childish and certainly feeble attempts to help keep Terry Pratchett alive are nothing compared to the legacy the great author of the Fantastical leaves behind and which will do a much better job at it.
Aged 66 and diagnosed with Alzheimer's disease 8 years ago, Terry Pratchett left planet Earth on 12th March 2015 to go for a ride with Binky -Death's white horse in Pratchett's Discworld series of novels.
As Larry Finlay of his publishers Transworld said: "The world has lost one of its brightest, sharpest minds" adding that when he died he was surrounded by his family and with his cat sleeping on his feet. Around the world, the renowned fantasy author is honoured by tributes of all kinds. Certainly the most interesting of them all is a petition on change.org by his fans , asking Death to bring Terry Prathcett back. A move that would've put a smile on Sir Terry's face, the petition is very close to reaching its target of 5,000 signatures and then maybe Mort can put in a good word for Terry to Death.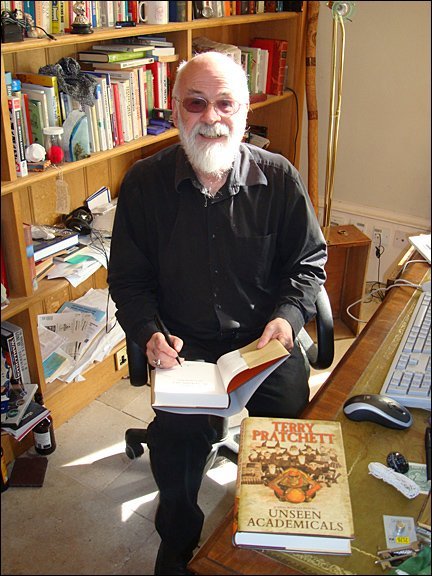 Since Pratchett is one of my most favourite writers -another one being the great Jack Kerouac who happened to be born on the same day Terry Pratchett died, only 93years earlier [12th March 1922]- I can easily go on and on about his intellect, imagination, strength and wisdom and most of all his acute sense of humour that left nothing untouched. But like I said, my words are nothing in comparison to his actions. Really, what more can I add about a man who forged his own sword out of meteorite when he was granted his coat of arms by the Queen, thus becoming a knight, in 2009. "Most of my life I've been producing stuff which is intangible and so it's amazing the achievement you feel when you have made something which is really real," he said of the sword.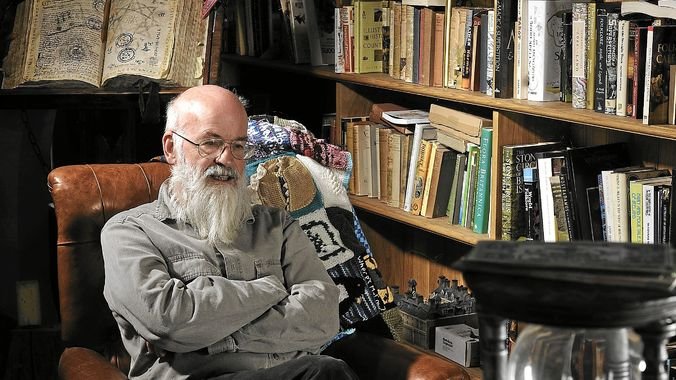 His first Discworld novel , "The Colour of Magic" was published in 1983 and the fortieth only two years ago, in 2013, when he was battling Alzheimer's in his own distinctive way. With more than 70 books in total, Sir Terry completed his final book last summer.
Amongst all of us who pay our respects to Sir Terry Pratchett with tributes and facebook statuses and tweets, there is only one who can definitely say it best, my brave reader, and that is Death, the author's Discworld persona, who announced yesterday on Sir Terry's Twitter account:
"AT LAST, SIR TERRY, WE MUST WALK TOGETHER"