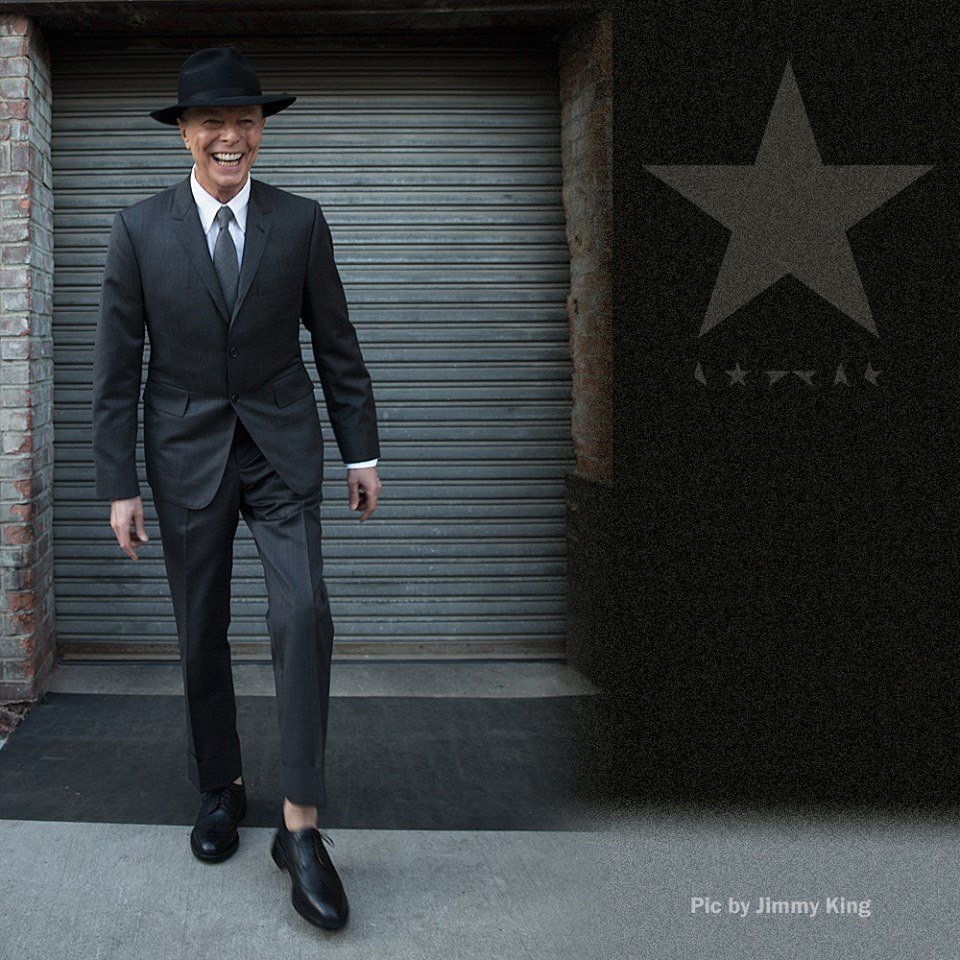 by Maria Sofou
A few days before his death, on Friday, January 8th, David Bowie celebrated both his 69th birthday and the release of his final album ★(Blackstar).
On that day, the musician's official website released a new set of photographs captured by Bowie's longtime photographer Jimmy King that are now believed to be the legend's final images.
"Why is this man so happy? Is it because it's his 69th birthday or that he has released his 28th studio album today and it's a corker? Who knows, but we're sure you'll want to join us in congratulating him on both. Many happy returns of the day to David Bowie and ★," the words that accompanied the photos read.