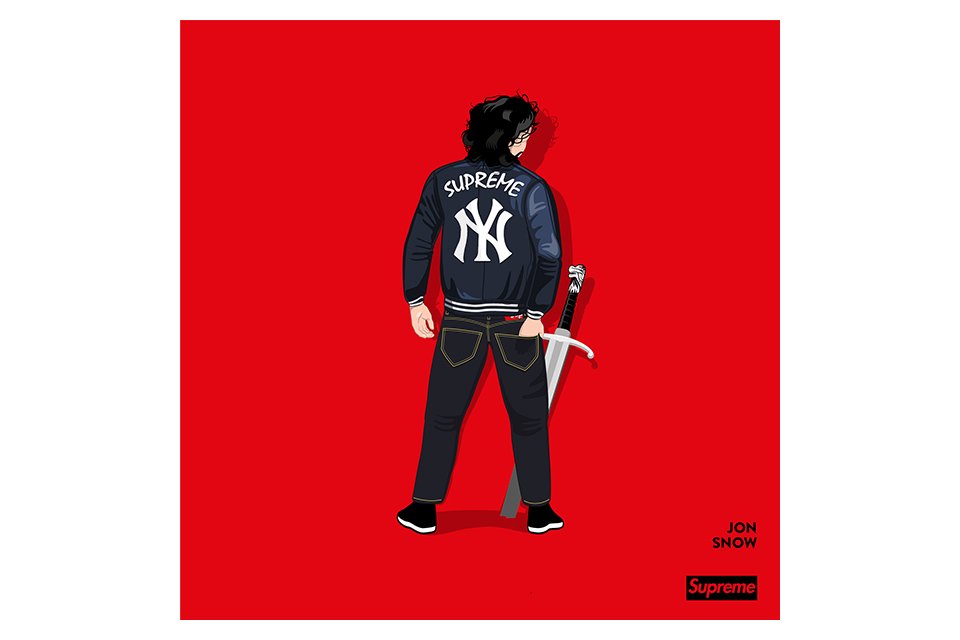 Jonathan Stone for Art-Sheep
With season 5 of Game of Thrones coming to its end and with its thousands of pissed of fans still angry at George R. R. Martin, artist Marcello Pisano thought of an amazing way to make everybody feel a little better about the cruelty and pitfalls their favorite characters had to go through this season.
Created exclusively for Highsnobiety this awesome illustrated series depicts some of the most famous, beloved and hated people of the series in hip outfits. From Tyrion Lannister to Ramsay Bolton, the GoT cast is dressed like 20-something collage kids, while the clothes chosen for each of them is perfect for their role and character.
Check out the Seven Kingdoms finest wearing awesome brands like Supreme and Champion.