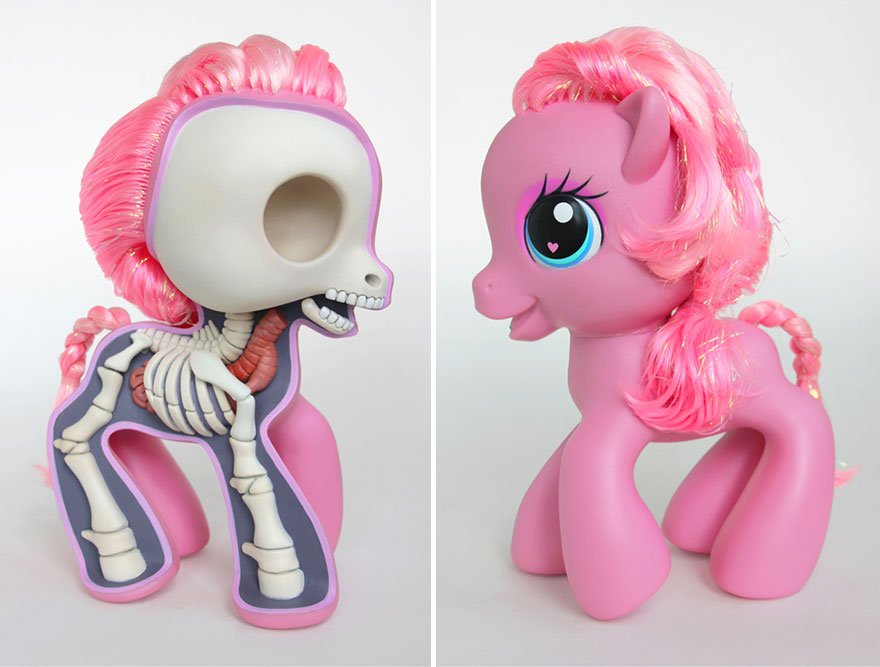 Samuel Masters for Art-Sheep
Jason Freeny, a former industrial designer, after finding himself out of money and a job, decided to turn to sculpting in an attempt to earn his daily bread. How was he to know that, what at first seemed like a desperate measure, would end up making him a rich man?
The American artist started taking apart favorite children's toys and redesigning them in such a way, so that one half of them would show their realistic interiors: organs, skeletons and all. His idea and finished creation was so good that his first items were sold online for three times the price he expected and have now ended up being sold for an amazing sum of up to $17,000. Because of the great success of some of his creations, there is talk of them being mass-produced and Freeny has but to bask in the glory of his very original idea and its masterful execution.
via boredpanda