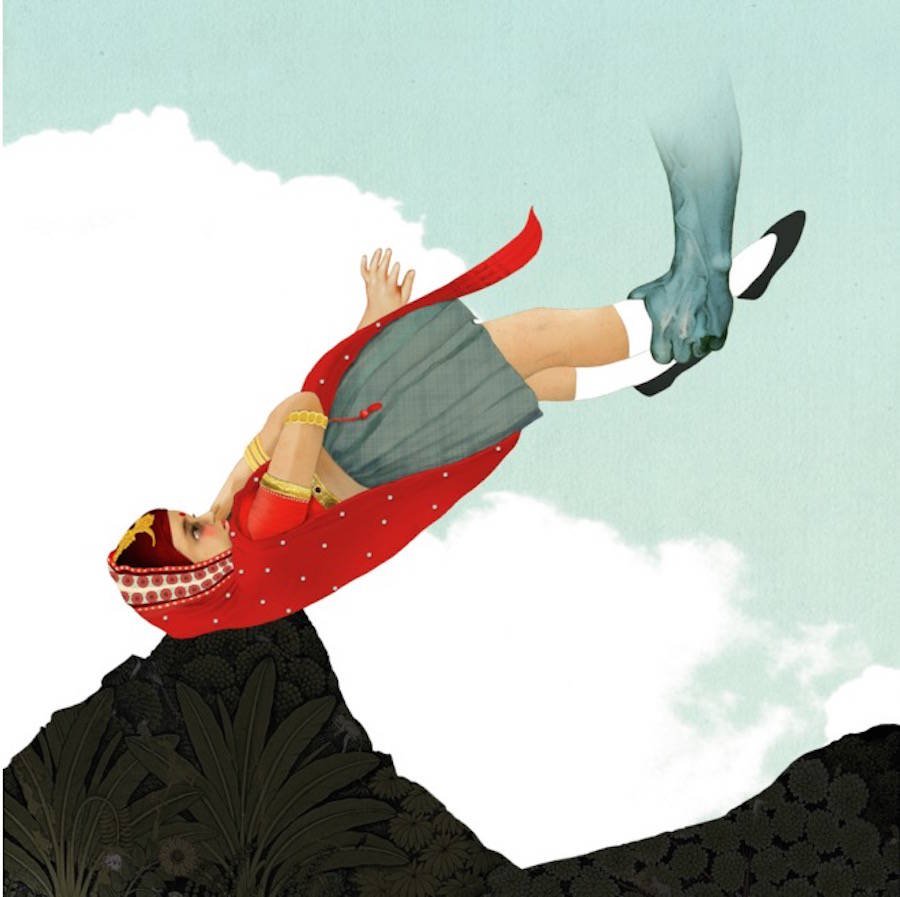 by Melissa Faithful
Delphine Lebourgeois is an artist based in London. Using pen and transparent inks she creates colorful forms on paper,
organized in a geometrical manner. Dreamy and unique, her subjects participate in surreal settings and strange environments. 
As she writes on her website, she is inspired by women and draws women, influenced by her own self. "Bodies are replicated and organized in a geometrical way, but heads and expressions are unique, allowing ideas such as conformism and peer pressure, solidarity and belonging to be conveyed," she explains.