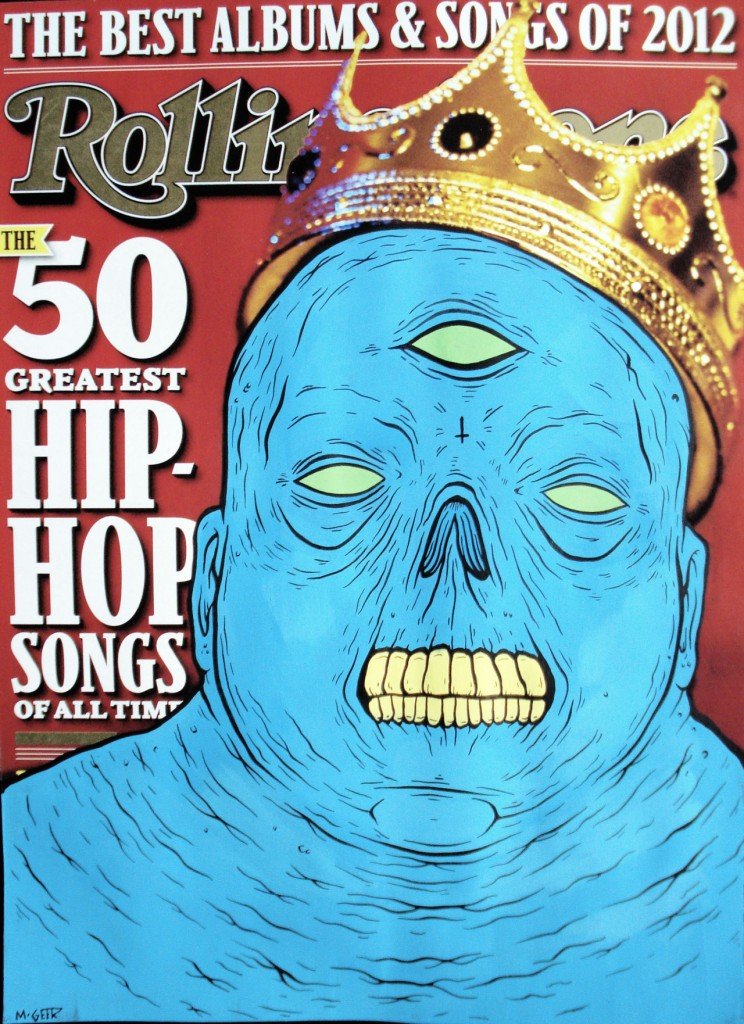 Agape Charmani for Art-Sheep
"I'm a living ghost, surrounded by zombies on the planet of the apes," writes Matt Geer when asked to give a quote about himself.
A Chicago-based artist -the starving kind, as he humorously states on his tumblr, who works in many different mediums, always creating extraordinary pop visual sensations. "I just follow my obsessions, so I am always changing styles and mediums. Repetition is not my strong point, I'm an artopuss with tentacles, coiled around every art form," the artist tells Art-Sheep.
His themes and working style vary from illustrations of figures to appropriation of magazine covers. The experienced painter and illustrator is inspired by classic horror movies and he is known for his gruesome sketches and unique figures. Especially popular among the tumblr youngsters, Geer has created many album artworks and promo material for bands of the Chicago music scene.
His bizarre works suggest a weird, monstrous anatomy, painting humans in vivid colors such as blue and pink. Inspired by John Carpenter's "They Live", his series Necrocolor discusses the emptiness of consumer culture and how there is this invisible power that controls our society.