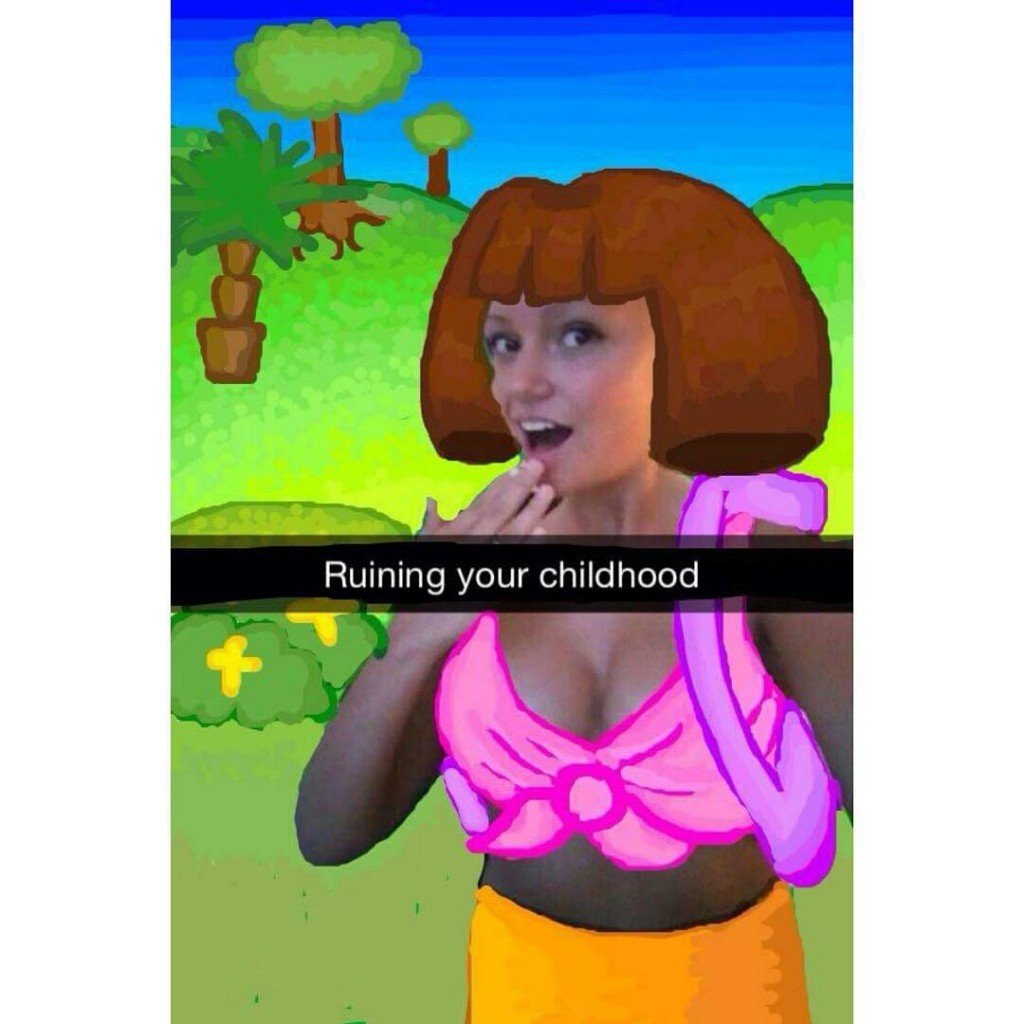 Melissa Faithful for Art-Sheep
Nann is a 19-year-old woman from Norway whose Snapchat account looks like the paradise of social media. Nann -or Nannll on Snapchat, takes very seriously the feature of painting on Snapchat and creates funny drawings of herself. From Frozen's Elsa to Harry Potter's lover, Nann is really passionate about her artworks.
After practicing through sending these inventive images to her friends, Nann opened an Instagram account to share her creations with more people. Her detailed work and amazing ideas have made Nann the QueenofSnapchat and us praising her mind and skills.