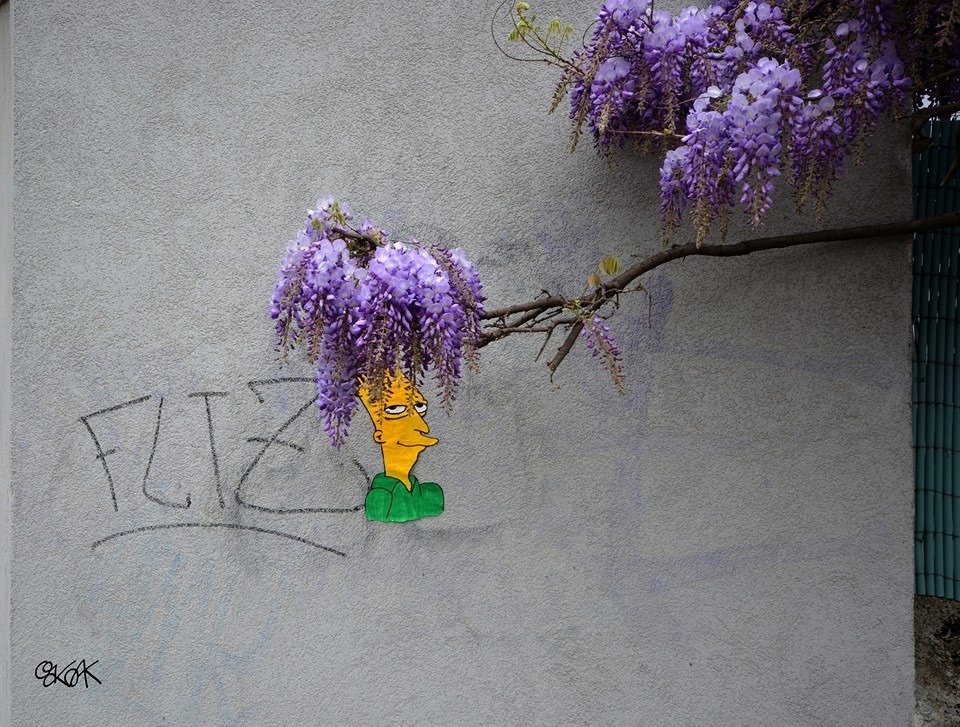 Holly Williams for Art-Sheep
OakOak, the French street artist known for his colorful, creative interventions on the public spaces of the small town of St. Etienne, is back with more of his iconic temporary creations. Through the use of optical illusions and sketches that do not permanently affect their surroundings, the artist provides the public with playful works of art inspired by pop culture elements and figures, such as PacMan, the Simpsons, Astro Boy and others.
Incorporating elements of the environment into his art, OakOak uses blooming branches, drains and other natural or man-made aspects of the surroundings, bringing a fresh artistic touch to the streets of the industrial town. For those that wish to see more of the street artist's best works, a new book has been published featuring both new and old creations, titled Urban Diversion.
via colossal