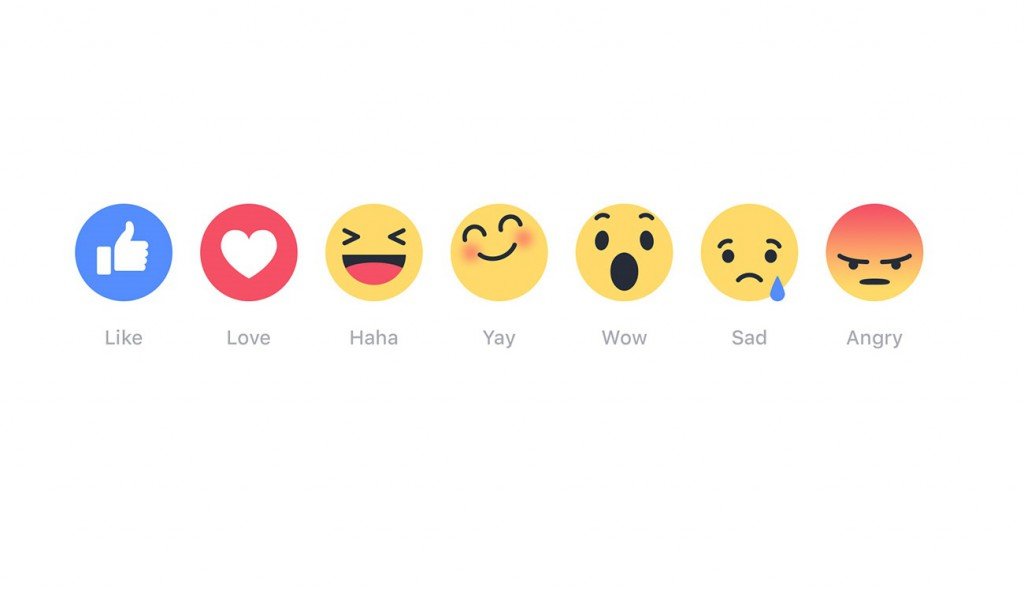 by Craig Davies
Some of the most epic conversations on the posts' comment sections center around the fact that people used to stupidly like articles, news and other posts in general that were not "like material".
"Shark Attacks Surfer", "Actor Dies", "War Continues In The Middle East", these news got like they weren't suppose to, as there were not things for one to feel happy about. Fortunately you can now express your true feelings on the most popular social platform in the world, as Facebook has made reactions available all around the world.
Read the press release below:
"Every day, people come to Facebook to discover what's happening in their world and around the world, and to share all kinds of things, whether that's updates that are happy, sad, funny or thought-provoking. News Feed is the central way you can get updates about your friends, family and anything else that matters to you, and the central place to have conversations with the people you care about. We've been listening to people and know that there should be more ways to easily and quickly express how something you see in News Feed makes you feel. That's why today we are launching Reactions, an extension of the Like button, to give you more ways to share your reaction to a post in a quick and easy way.
To add a reaction, hold down the Like button on mobile or hover over the Like button on desktop to see the reaction image options, then tap either Like, Love, Haha, Wow, Sad or Angry.
We understand that this is a big change, and want to be thoughtful about rolling this out. For more than a year we have been conducting global research including focus groups and surveys to determine what types of reactions people would want to use most. We also looked at how people are already commenting on posts and the top stickers and emoticons as signals for the types of reactions people are already using to determine which reactions to offer.
We have been testing Reactions in a few markets since last year, and have received positive feedback so far. Today, we're excited to offer it to everyone who uses Facebook around the world. We will continue learning and listening to feedback to make sure we have a set of reactions that will be useful for everyone. We hope you enjoy the new Reactions!"