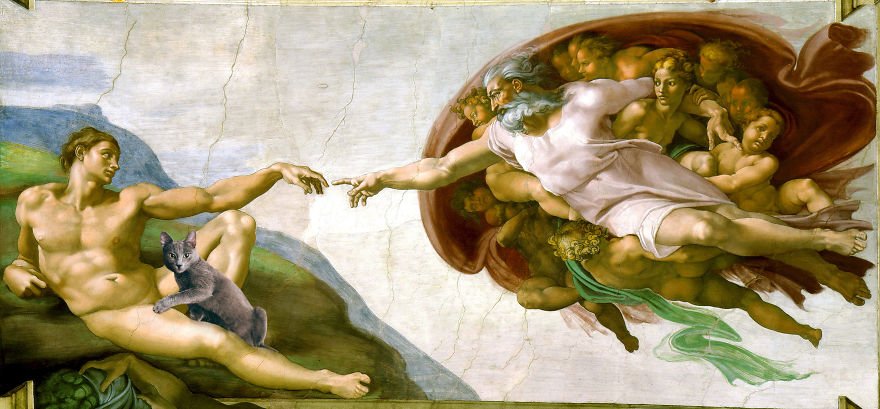 The Creation Of Adam – Michelangelo
by Maria Sofou
Eduart Cistea is a Romanian amateur photographer that just loves his cat!
When his ash-gray feline struck a pose during a spontaneous photoshoot, Cistea's imagination went to a whole different level: he decided to photoshop his adorable companion into classical paintings! From joining the table in Leonardo da Vinci's The Last Supper to landing on Bonaparte's Crossing The Alps hat in the famous Jacques-Louis David painting, you are about to realise that this cat was born to be a star.
A truly amusing work!
The Last Supper – Leonardo da Vinci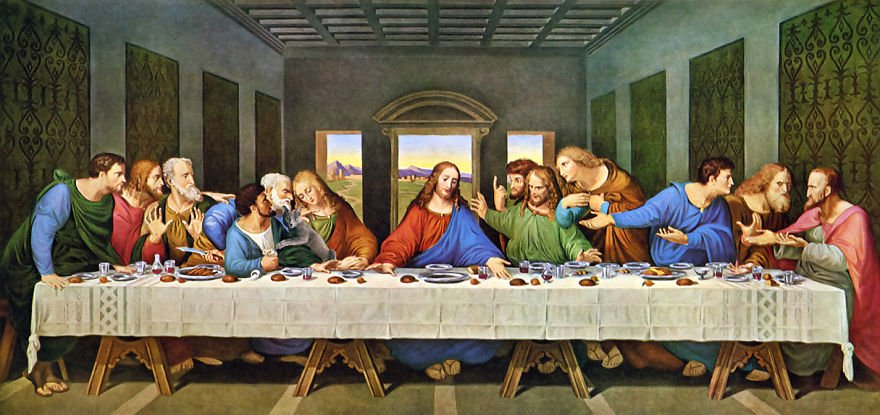 Mona Lisa – Leonardo da Vinci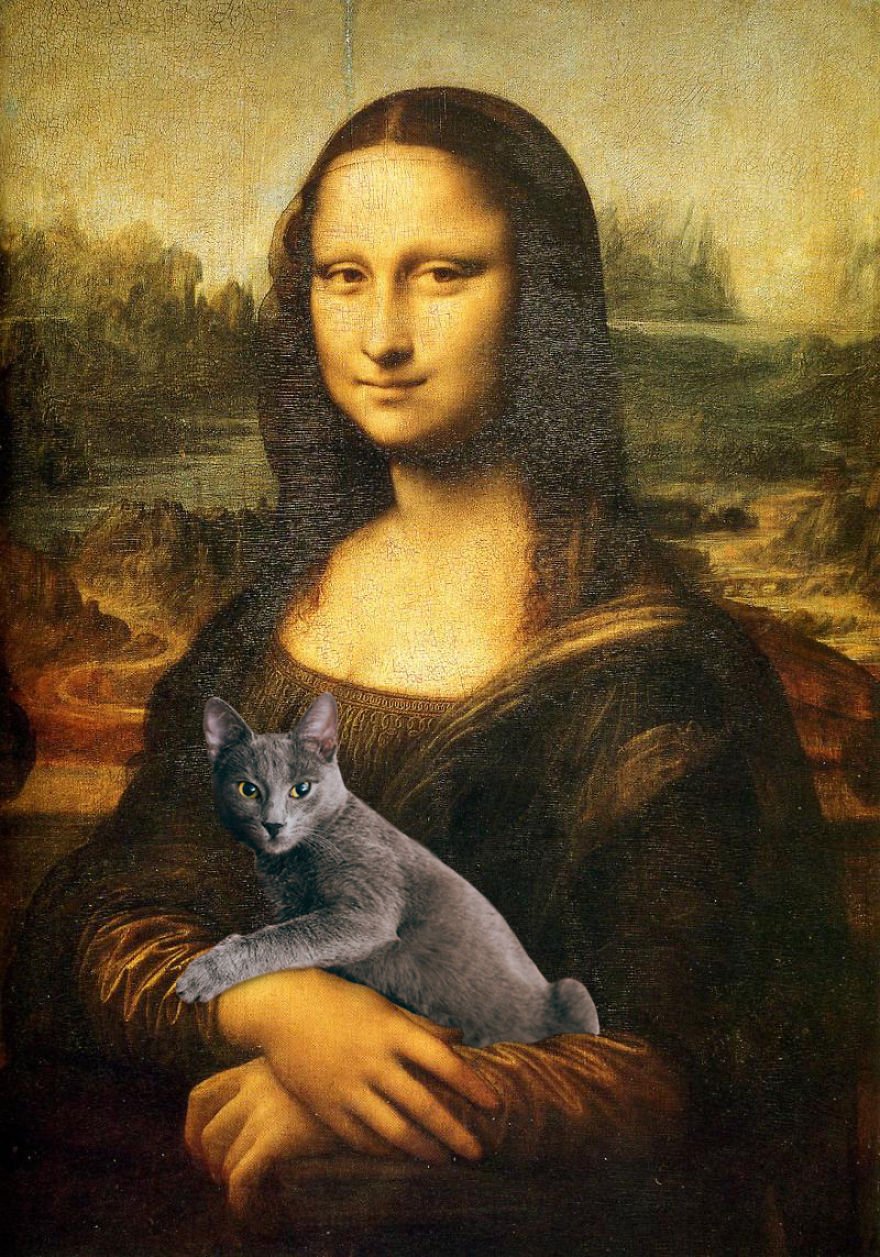 The Milkmaid – Johannes Vermeer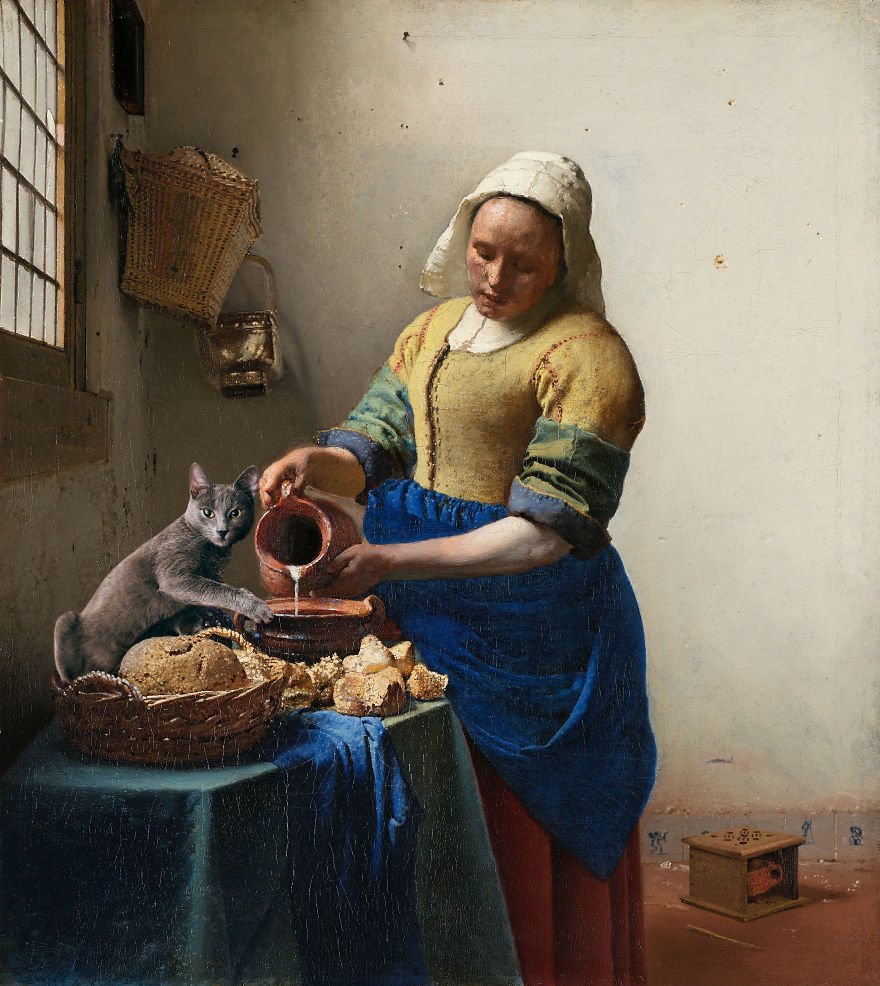 Bonaparte Crossing The Alps – Jacques-Louis David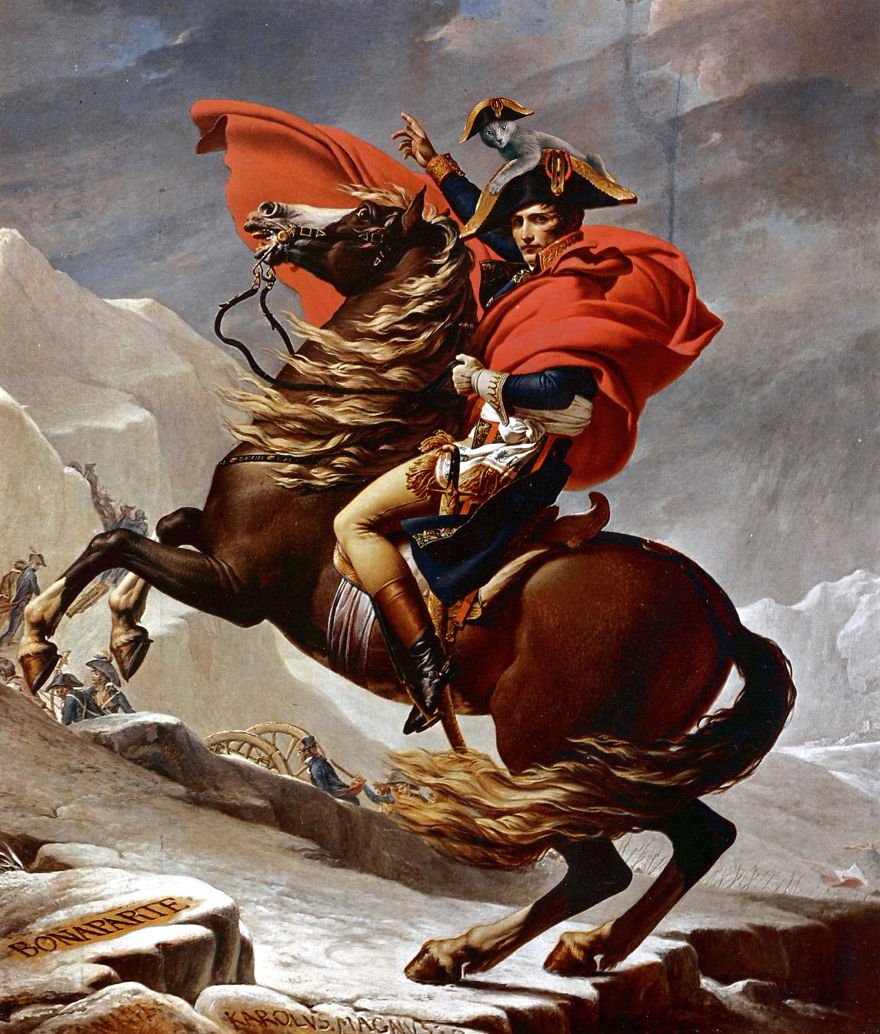 The Death Of Marat – Jacques-Louis David
Mars And Venus – Sandro Botticelli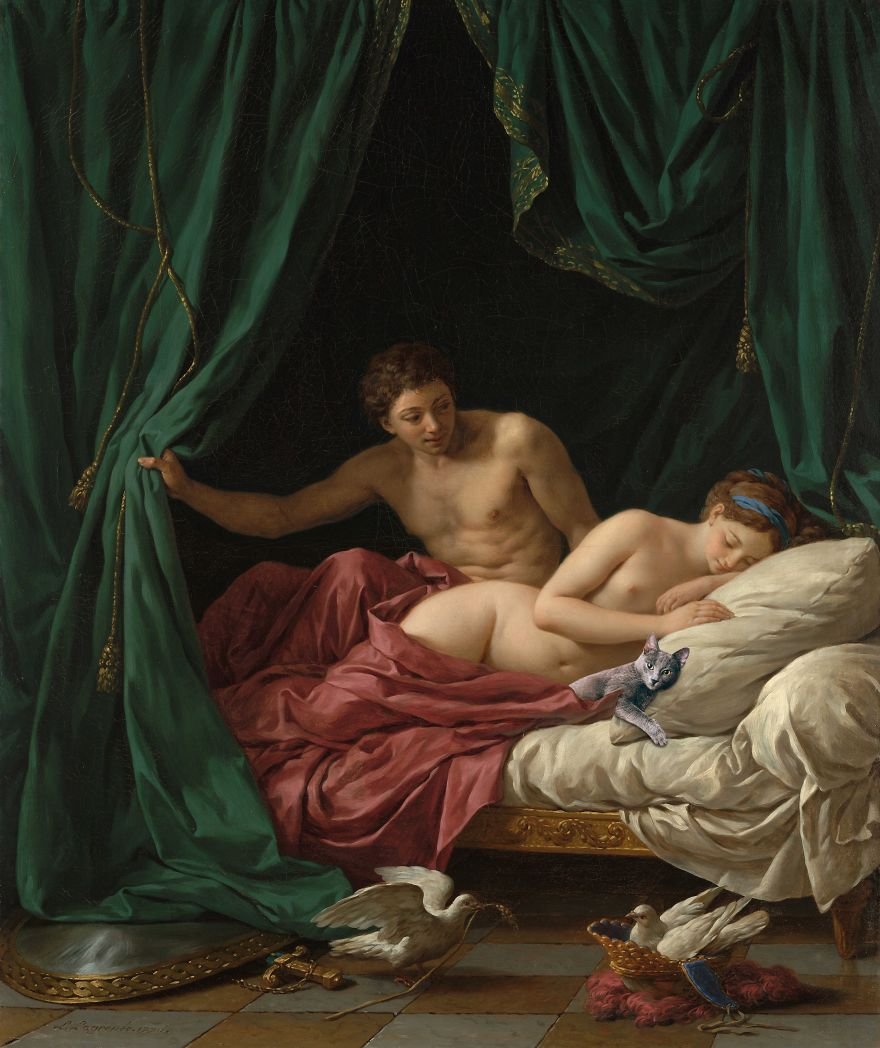 American Gothic – Grant Wood