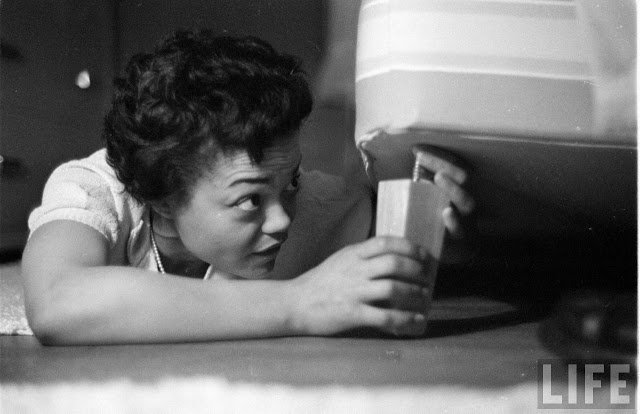 Jonathan Stone for Art-Sheep
Eartha Kitt was one of the most beautiful, powerful and inspiring women of the American entertainment scene. Starting as a member of the Katherine Dunham Company in 1943, Kitt recorded many hits, continuing her career in the theater, cinema and television. Widely-known for her Christmas smash "Santa Baby," Kitt was famous for her distinctive voice and explosive dance moves.
Her collaboration and close friendship with Orson Welles lead to a rumor regarding the nature of their relationship and a quote by the legendary actor and director, who called Kitt, the "most exciting woman in the world."
Below you can take a look at a series of pictures from Kitt's interesting and intense life, taken by various photographers.