Jonathan Stone for Art-Sheep
Over 26,500 pictures by photographers from all around the world took part in the 12th Annual Smithsonian Photo Contest, and Smithsonian has just announced the winners.
The photos below are a selection from the winning beautiful photos. Visit Smithsonian.com and check out the complete list of finalists and winners.
via twistedsifter
Readers' Choice 1 – Álvaro Cubero Vega
© Álvaro Cubero Vega
"Getting a photograph of his whole body was the challenge," says Cubero Vega. (Selva Verde Lodge, Sarapiqui, Costa Rica, September 2014, Canon 5D Mark II)
Grand Prize – Pham Ty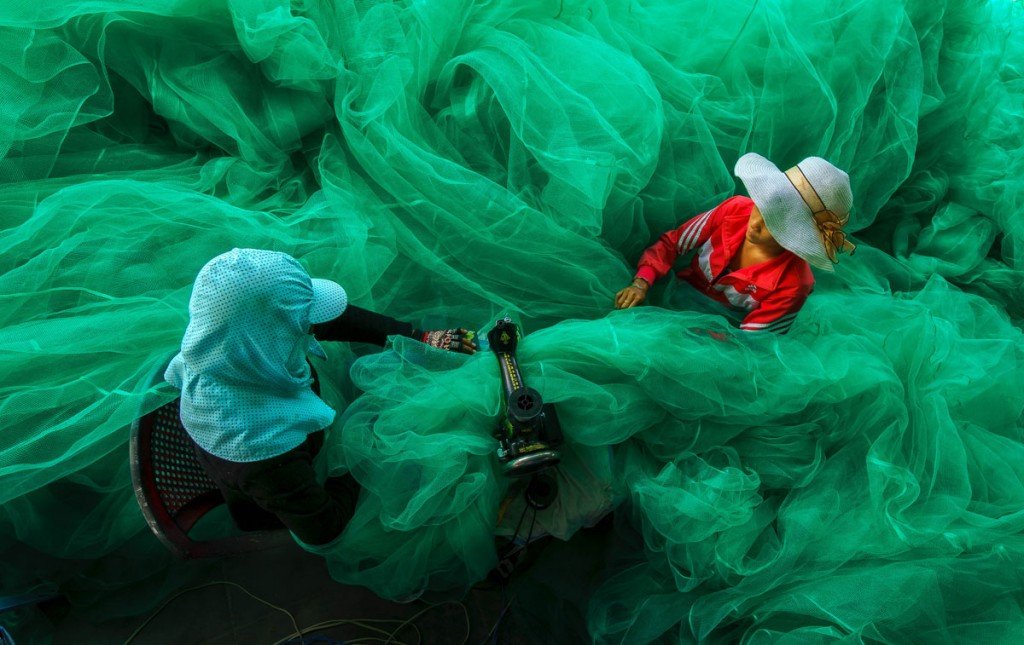 Women sewing a fishing net, Vinh Hy Bay, Vietnam. (Vinh Hy Bay, Ninh Thuan, Vietnam, November 2013, Sony NEX-6)
Altered Images : Winner – Jefflin Ling
© Jefflin Ling
"I was pleased to bring out the beauty of lonely," says Ling. (Port Dickson, Negeri Sembilan, Malaysia, April 2014, Nikon D800E)
Mobile : Winner – Yilang Peng
© Yilang Peng
Reading in the National Library of China (Beijing, China, June 2014, iPhone 5s)
Americana : Winner – Olivier Douliery
© Olivier Douliery
President Barack Obama in the Oval Office. (Washington, D.C., October 2014, Nikon D4)
Natural World : Winner – Lorenzo Mittiga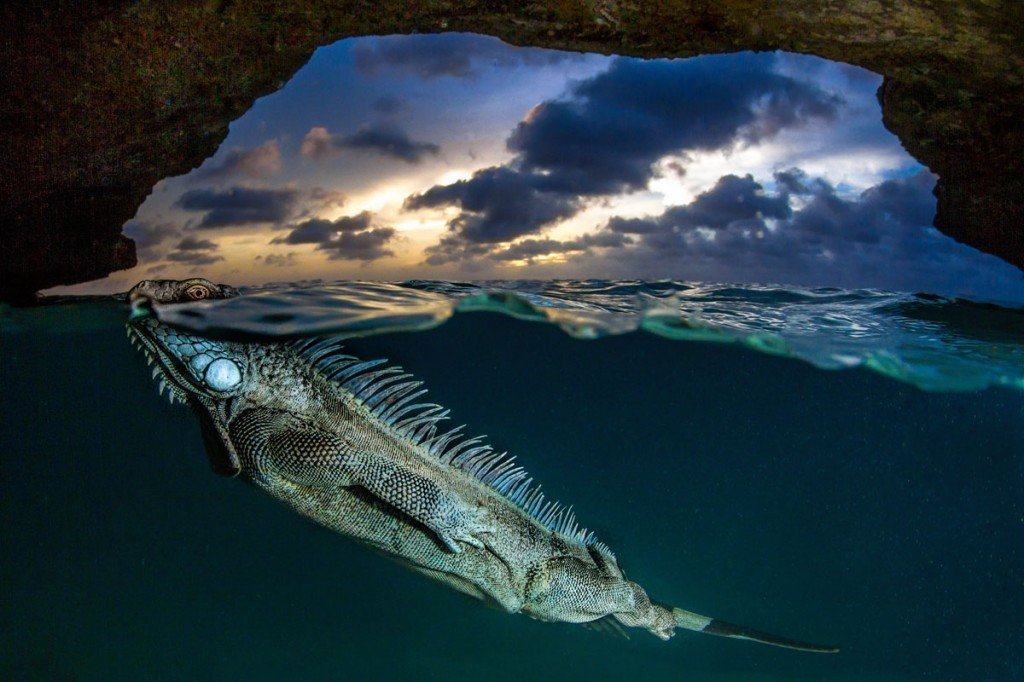 "I had decided to take some over/under water photographs of the sunset from inside one of my favorite Bonaire caves. There I was, fully equipped with my wetsuit, fins, mask and snorkel and my camera…when a curious friend interrupted my solitude," says Mittiga. (Bonaire, Netherlands, June 2014, Canon Eos 7D)
People : Winner – Joydeep Mukherjee
© Joydeep Mukherjee
A mother and her child inside a flooded room, near the banks of the Ganges River. (Kolkata, West Bengal, India, August 2013, Nikon D600)
Readers' Choice 1 – Nicolas Reusens
© Nicolas Reusens
"During my latest trip to Costa Rica I managed to photograph this beautiful snake in the worst of all situations (for the frog of course)," says Reusens. (Arenal Volcano, Costa Rica, May 2014, Canon 5D Mark III)
Travel : Winner – David Martín Huamaní Bedoya
© David Martín Huamaní Bedoya
Fireworks shower during Holy Week celebrations in Acobamba, Tarma, Peru. (Acobamba, Tarma, Peru, April 2014, Canon EOS 5D Mark II)