Jonathan Stone for Art-Sheep
Ringo Starr, former Beatle, amazing guy, singer, actor and not-so-good drummer -according to John Lennon, has his birthday today! Βorn 7 July 1940, Ringo is the oldest Beatle and last to join the band. Many things can be said about Ringo. Many interesting, crazy, adorable things for one of the most lovable and fun Beatles and the only surviving member of the band, along with his mate Paul.
Instead of babbling about how great Ringo is, we've gathered a few facts about his life, proving his eccentric character and ultimate coolness. Enjoy!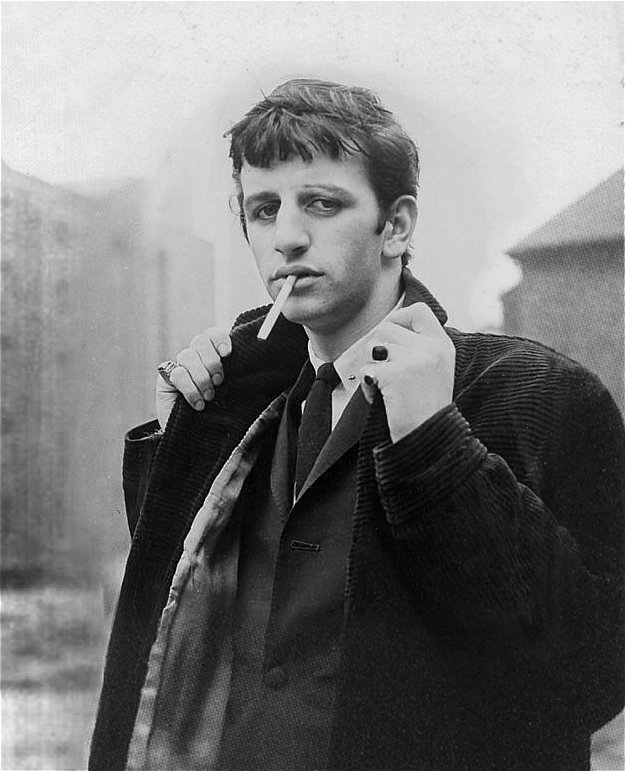 After joining The Beatles in 1962
1. He was the oldest Beatle, but last to join the group Beatle
2. His father (Richard Starkey Sr.) abandoned the family when Richy was 3. He was raised by his mother, Elsie, who worked several jobs to support the two of them.
3. Before The Beatles, Ringo was the drummer for Rory Storm and the Hurricanes and was considered by many to be the best drummer in Liverpool.
4. He plays on a right-handed drum set, even though he is left-handed, which gives him a unique sound.
5. After "A Hard Day's Night" Ringo was expected to have a great acting career, but it didn't quite turn out that way.
6. When The Beatles first arrived in America in 1964, Ringo was more popular than John Lennon, Paul McCartney and George Harrison.
7. In 1969 Ringo left the group, becoming the first member of the group to ever quit, and took refuge on Peter Sellers' yacht, where he wrote "Octopus's Garden".
8. In 1976 he suffered an emotional collapse in Monaco where he completely shaved his head and eyebrows.
9. He was the only ex-Beatle who rushed to Yoko Ono's side after John Lennon's assassination in 1980.
10. He was at his ex-wife Maureen's bedside when she passed away from leukemia, in 1994.
11. He's the world's richest drummer and is worth an estimated $300 million.
12. Rolling Stone magazine named Ringo Starr the fifth-best drummer in rock history.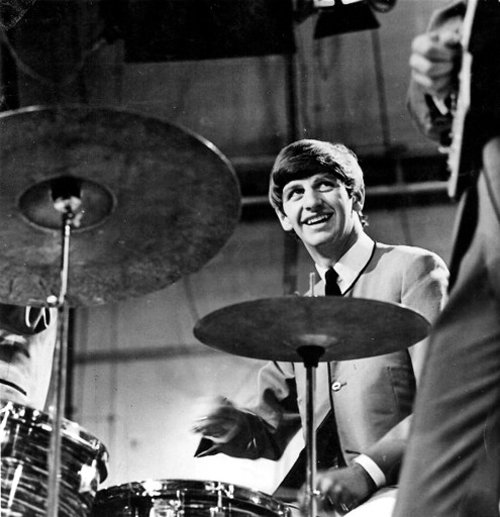 Happy Ringo playing the drums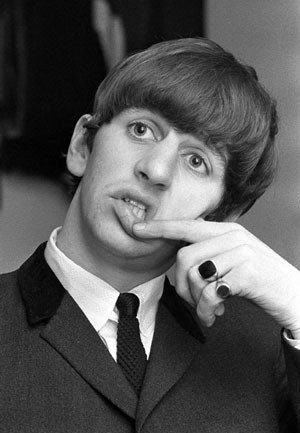 Thinking Ringo
Reading comics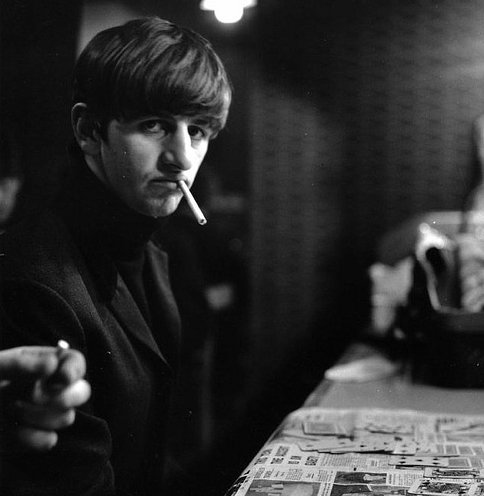 Disappointed Ringo
Serious Ringo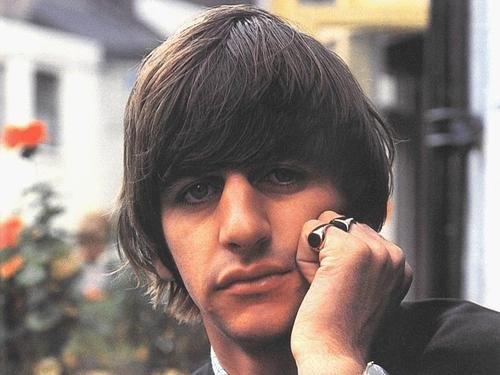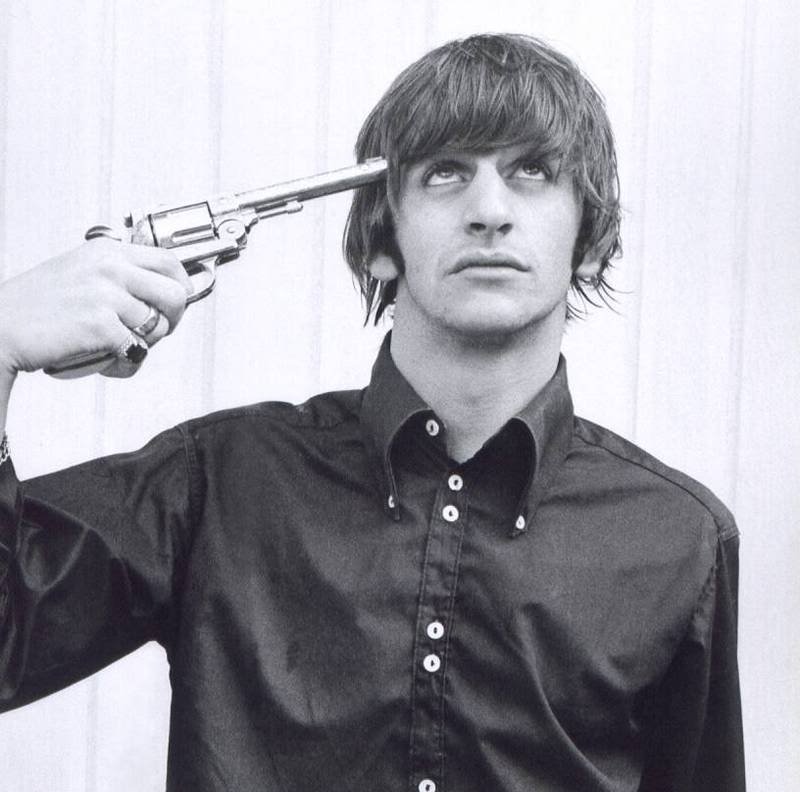 While filming "Help!"

With his fluffy friends

Self-portrait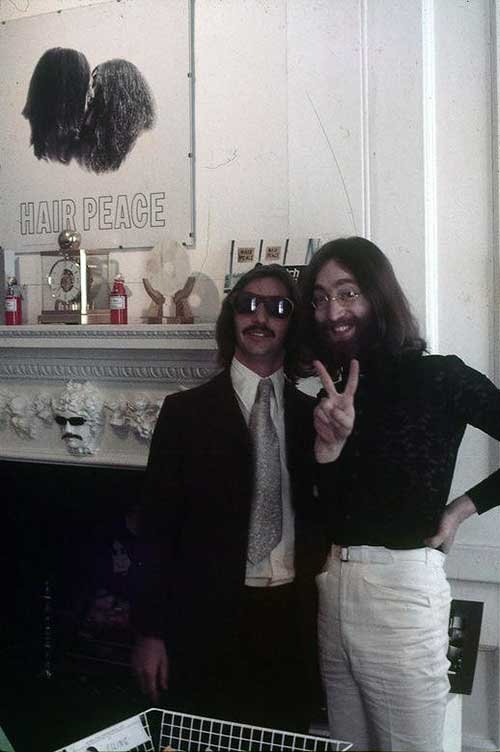 With John Lennon in 1969

In 1969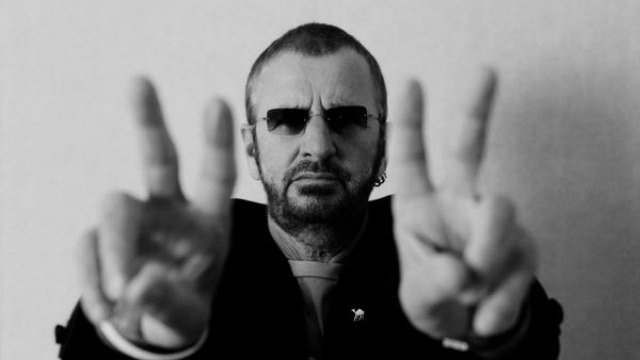 A recent Ringo picture