by Maria Sofou
Halloween is on its way and you have to decide on your costumes people!
Forget all the sexist, tasteless disguises that are out there – here are 17 brilliant art-history inspired costumes for all you art-lovers that are promised to make an impression and are way better than painting on a unibrow to be Frida Kahlo! With these amazing ideas you can become your favorite art piece for a night: from Mona Lisa to the famous National Geographic Afghan Girl photograph and from Pablo Picasso to Roy Lichtenstein, all tastes are included so don't waste any more time!
Most of them are easy to make yourselves while all 17 are extremely creative and imaginative. Enjoy!
1. Van Gogh self portrait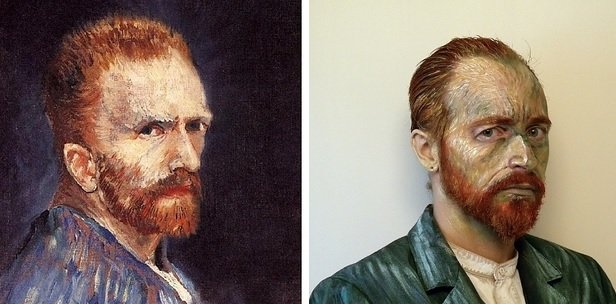 2. Grant Wood's American Gothic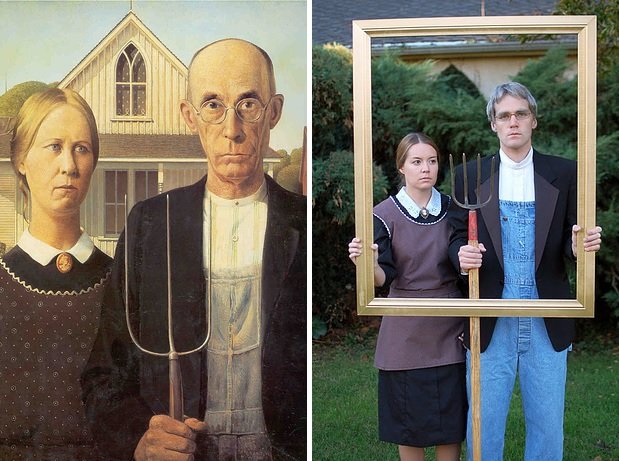 3. Steve McCurry's Afghan Girl photograph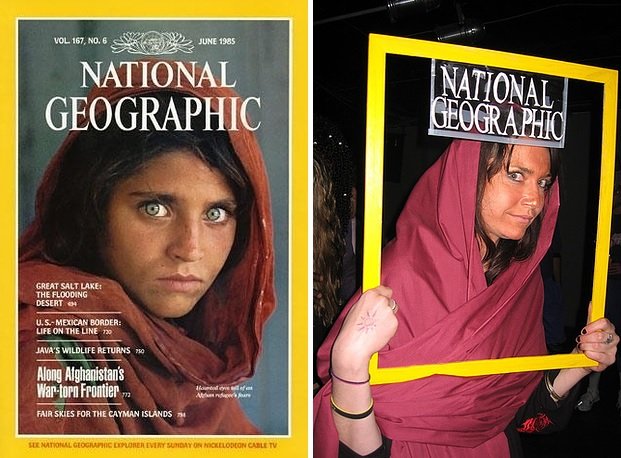 4. Rene Magritte's Son of Man
5. Banksy's Flower Thrower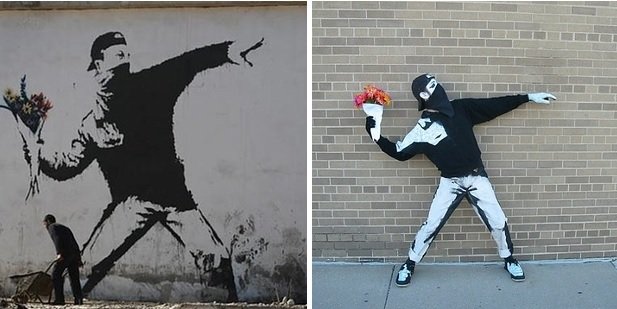 6. Roy Lichtenstein
7. Jackson Pollock

8. Gustav Klimt's The Kiss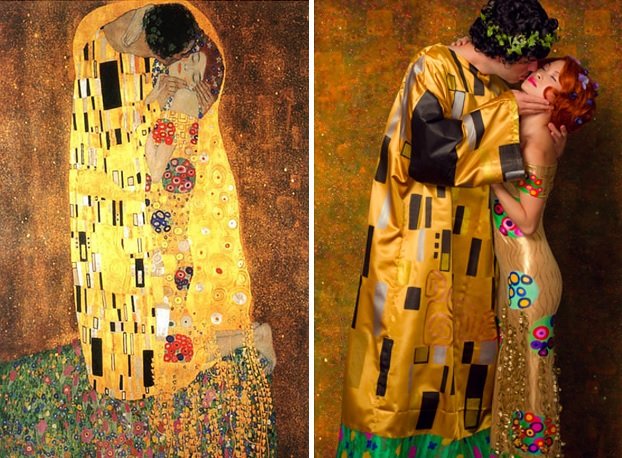 9. Leonardo da Vinci's Mona Lisa
10. Piet Mondrian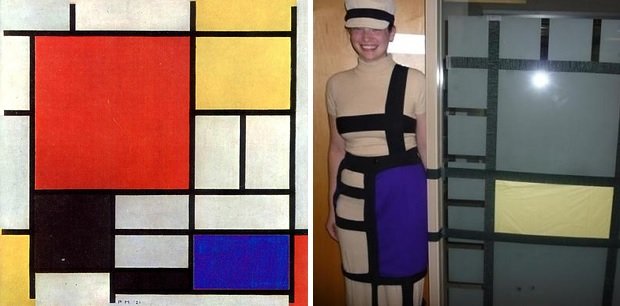 11. Johannes Vermeer's Girl with the Pearl Earring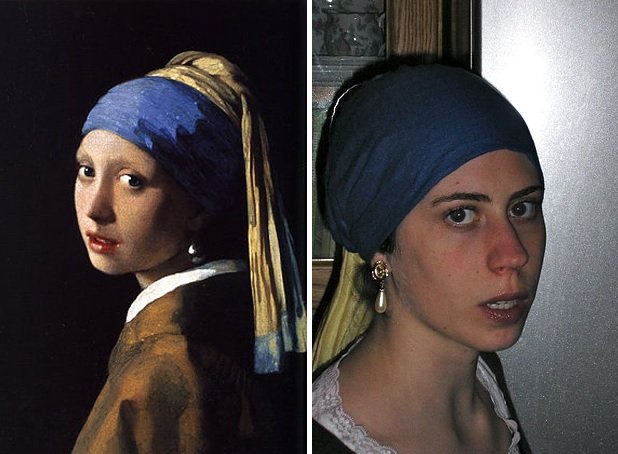 12.

 Peter Paul Rubens' St Sebastian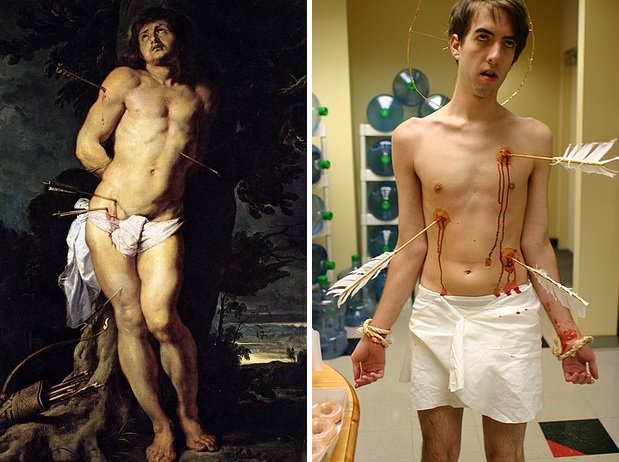 13.

Salvador Dali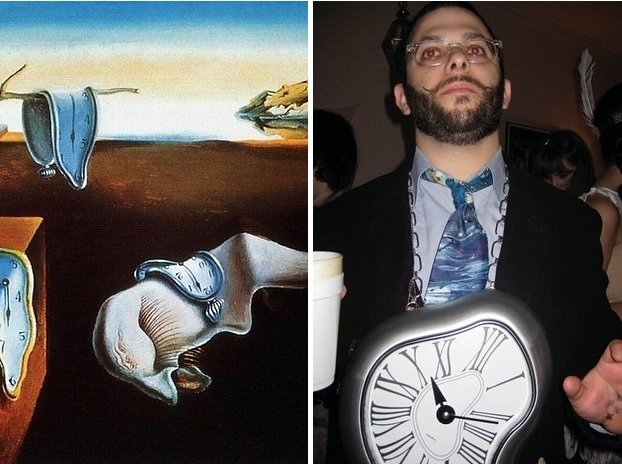 14.

Edvard Munch's The Scream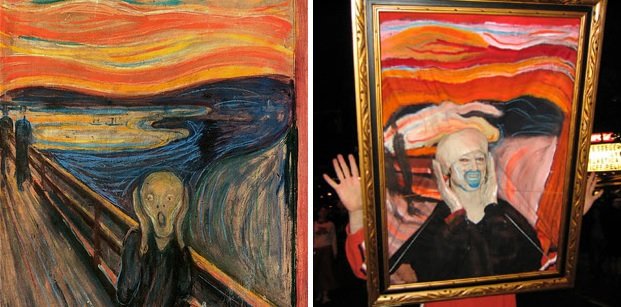 15.

Van Gogh's Starry Night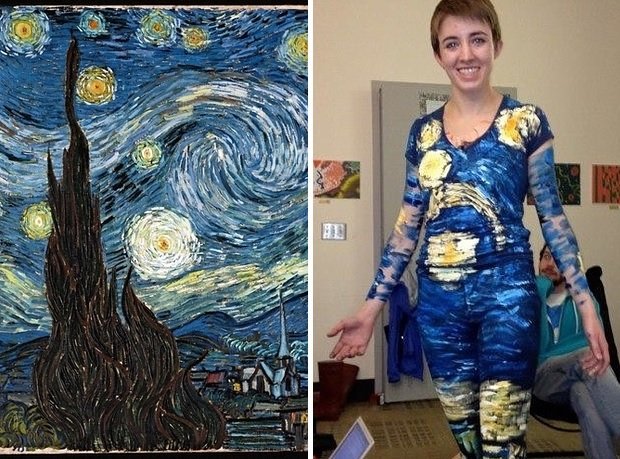 16.

Edward Gorey

17.

 Pablo Picasso's portrait