Ezra H. Murray for Art-Sheep
New York-based designer and illustrator David Olenick is a talented creator of cute personages with a piercing sense of humour. His minimalist pieces bedeck many objects, from pillow cases to greeting cards, but T-Shirts are by far the most popular ones. Sad umbrellas, happy foods and bewildered dinosaurs go with short phrases that tell what characters are thinking. Olenick's compositions offer a comical peep into these absurd mental monologues.

Worry, shame and personality imperfections all serve as an inspiration for the designer's illustrations. Most of his ideas originate in chats in bars and restaurants, making it clear that they are not a product of painstaking brainstorming but rather of paying close attention to everyday life among other human beings. Olenick's illustrations often come from the beginning of a conversation or they're simply just a funny thought which he then draws on a napkin and take it from there to complete his artworks.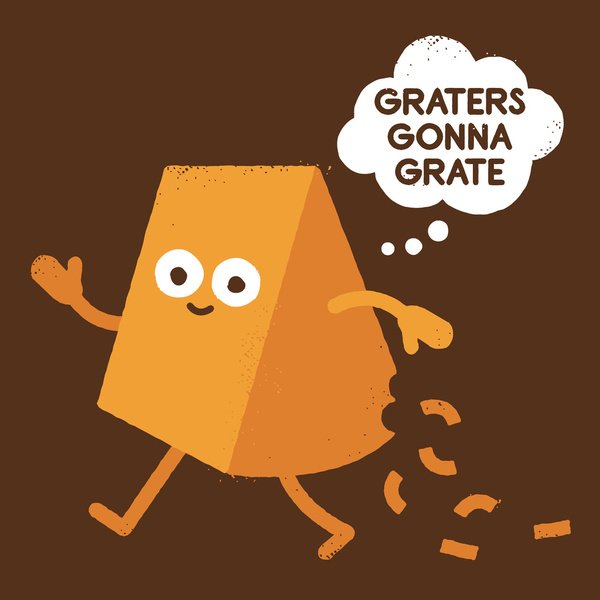 He posts new designs all the time on Threadless and Society6 where you can find them and buy them.
via mymodernmet