The beginning for the primary school teacher that was meant to be one of the best British designers of all time.
Text: Iliana Deligiorgi
(Images: © Vivienne Westwood)
430 King's Road, London. The address of the shop that Vivienne Westwood first sold her designs, in partnership with Malcolm McLaren. The boutique that changed several names throughout the years, and it's still under the ownership of the Vivienne Westwood empire, became the household of the modern punk movement in Britain. Under the 'SEX' name from 1974 to 1976 the shop with the graffiti interiors and red carpeting was selling clothes by known labels such as Atomage or She-and-Me, as well as creations of Malcolm McLauren and his then girlfriend, Vivienne Westwood.
What one could find in the store during the '70s? From fetish clothing to bondage and punk clothes, with customers coming from all kinds of background, prostitutes or the wealthy and rebellious british youth. It's famous T-shirts with slogans of anarchic, social and sexual meaning or its Karl Marx patches caught all the more the attention of the consumers and the British newspapers. And as for the boutique's promotion? Pamela Rooke, known as Jordan, served as SEX's walking advertisement, modelling outside the walls of the store. Among many other famous costumers, the members of Sex Pistols used to visit the boutique several times a month and Malcolm McLauren soon became the manager of the punk rock English band, while its bass player, Glen Matlock, once worked for SEX as a sales assistant.
Take a look inside 430 King's Road and the people that shaped the punk fashion in UK during the '70s: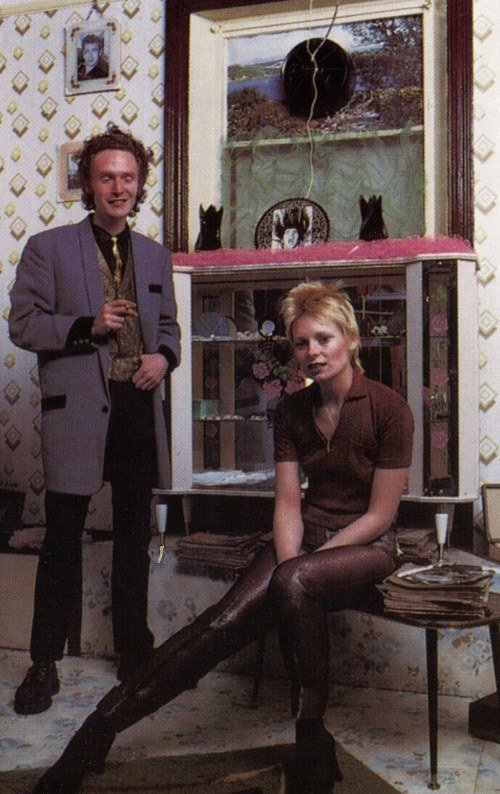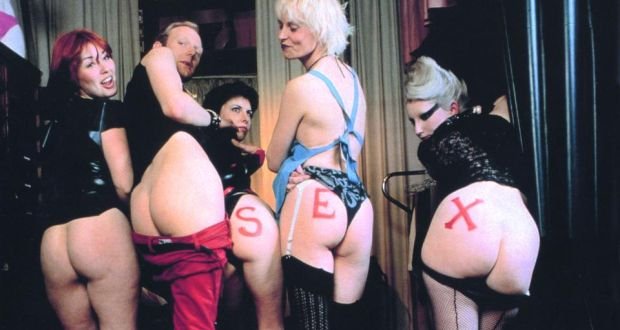 A rare look back, at the punks of London in 1977, featuring SEX on 430 King's Road, Chelsea: