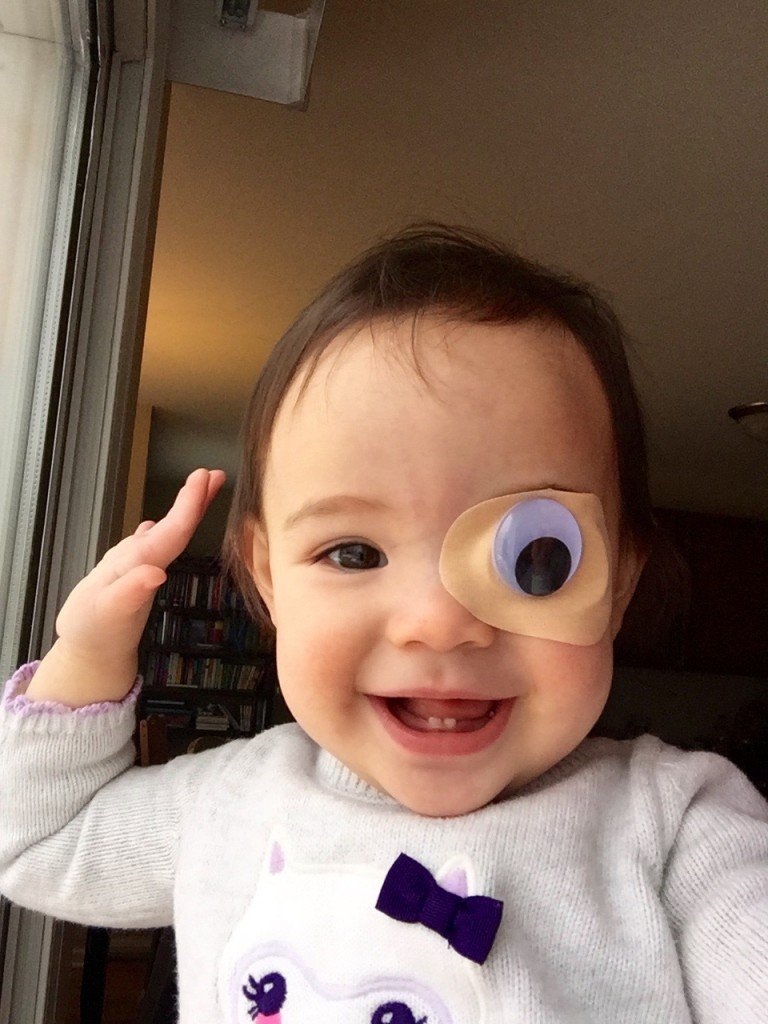 Craig Davies for Art-Sheep
Layla is an adorable baby who was born with a small cataract, that forced her to wear an eye patch on her left eye, in order to make the other one stronger. Her amazing dad not only did get her an eye patch, he also started drawing funky patterns and themed images on the eye patches, a different one for every day. Wearing an eye patch "should prevent a lazy eye and surgery if we're lucky," her dad explains.
After his fellow Redditors congratulated him on doing the job of being a good father, right, Gfgrubb, Layla's dad, created an Instagram page called laylaspatches, documenting the many and various eye patches his daughter wears every day.
According to the creative dad, Layla might stop wearing the patch after her fourth year of age, bringing this fun project to an end, that will surely stay as an amazing memory for both of them.