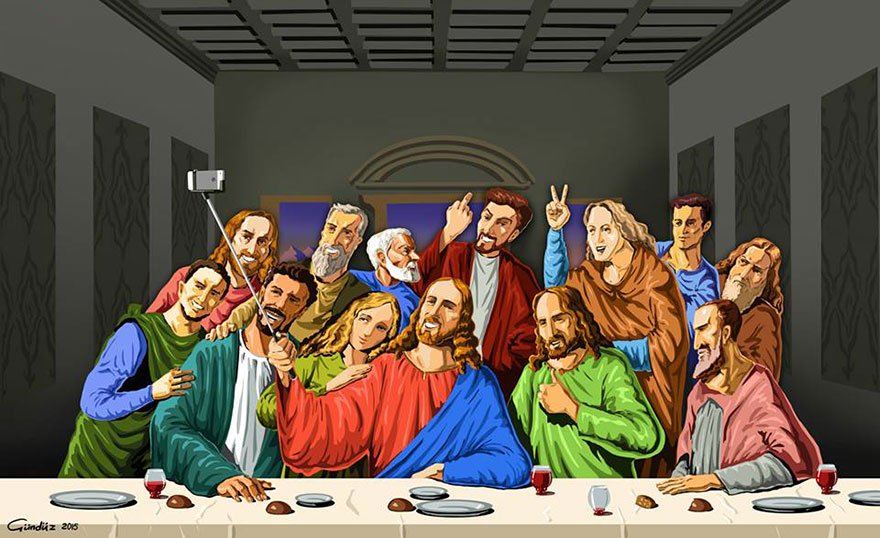 Holly Williams for Art-Sheep
If one wanted to find something to criticize in modern society, one would undoubtedly be able to find a plethora of things. One of those things is the infamous selfie trend that has conquered the Internet and has now, with the ever-growing and quite ludicrous use of "the selfie-stick", been the target of many people's satire.
There is something about the hypocrisy of an all glammed up, picture perfect moment of stylized "spontaneity" that lies in the core of selfie mentality, that artist Gündüz Ağayev has found congruent with the occasional hypocrisy of practiced religion and it is this that he wants to convey through his caustic illustrations. In his series "Holy Selfie", the Azerbaijani caricaturist portrays various religious figures, from Islam to Christianity, taking selfies, while in the middle of scenes with characteristic or important religious connotations, making a clear and strong statement on ritualism and sanctimoniousness.