Now you won't need a case full of money to buy your own boat.
Whether you want to ride, play, or lounge, this mega-sized float is right for you. It's large enough for the whole family. Kids and adults will enjoy fun in the sun together.
This inflatable floating island looks exactly like a real version of a speed boat.It measures 20 feet in length, 10 feet width and 3 feet in height. It can easily carry 6 people, holds up to 1.300lbs of weight and has its own cooler for your drinks.
The best thing about this Inflatable Speed Boat Floating Island, besides the fact that once you get it you will have everyone's attention; you can take it anywhere you like. Sun Pleasure says, "The inflatable float is the perfect way to combine big relaxation and big recreation in your backyard swimming pool, lake, bay or even on the lawn."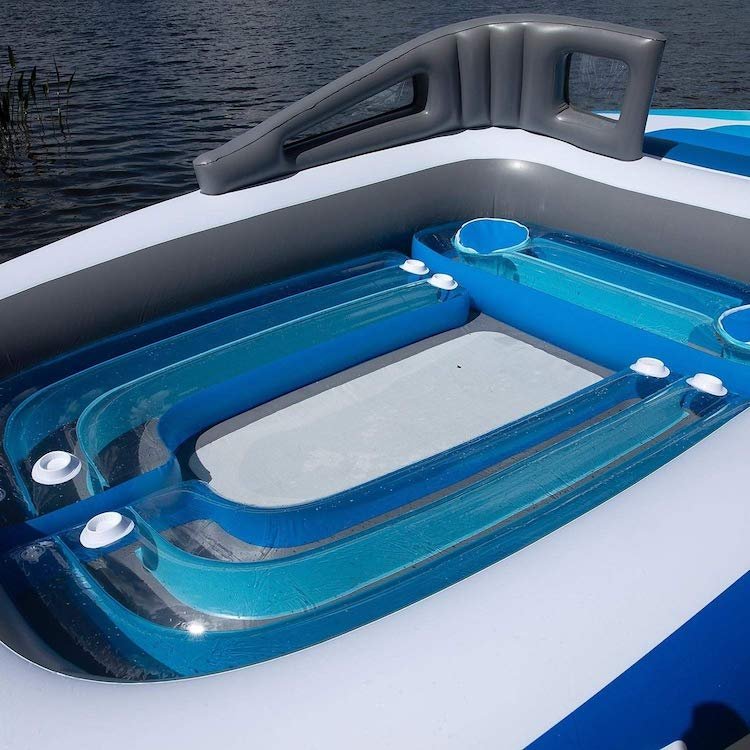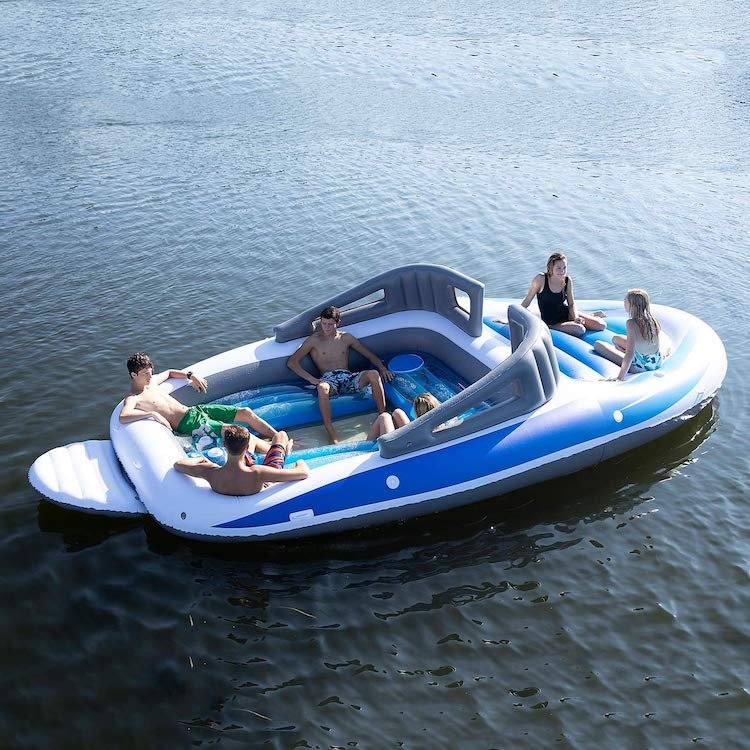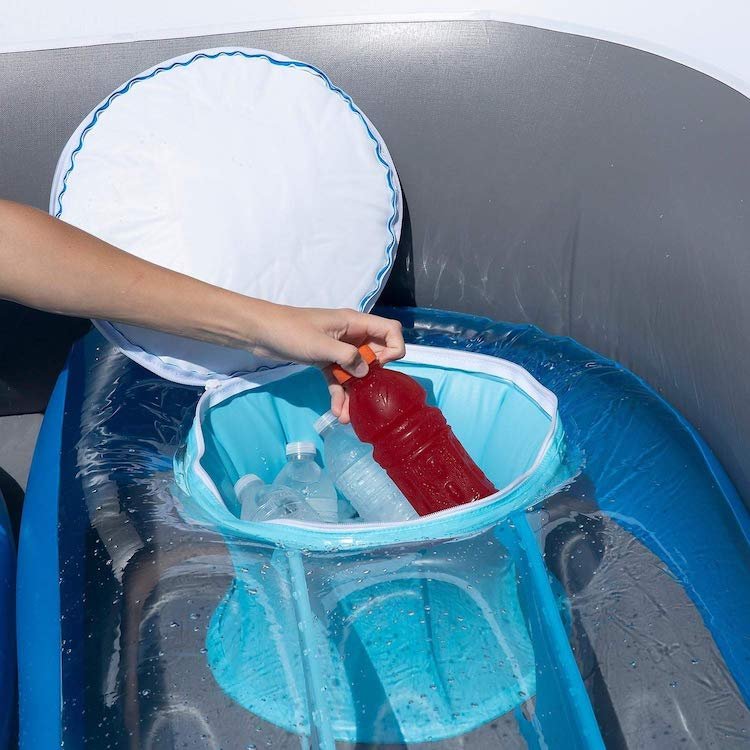 All images via Sun Pleasure.