Give your workspace a fresh look! There are no tools required for building and the best part; no mess
Meet "Everblock", the modular building blocks that allows you to build whatever you like. This oversized plastic blocks are extremely stable and durable, quick and easy to put together. Best part you can re-assemble them in any way you like. Everblock comes in various sizes and colors and doesn't require any tools to be stacked together.
These building blocks can transform your living space.

Gepostet von INSIDER am Montag, 9. Januar 2017
You can use them to build a unique desk for you or your children, or you can use it as a divider at the office to give your employees the privacy they need. It can be built in less than 30 minutes and they leave no mess or damage. How awesome is that? Also comes with add-on accessories that facilitate construction, enchanting your creations, and bringing the little kid out of you again.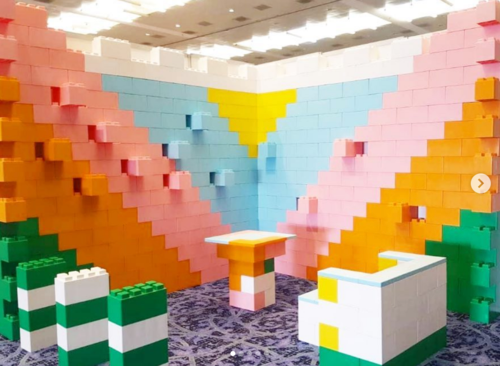 References:
https://www.everblocksystems.com/
https://www.instagram.com/everblock/